Whether you're thinking of getting involved or you're already dating one, you may be wondering what does a Cancer man look for in a woman. Keep reading for some very important information that can help you determine if you're what he wants for the future.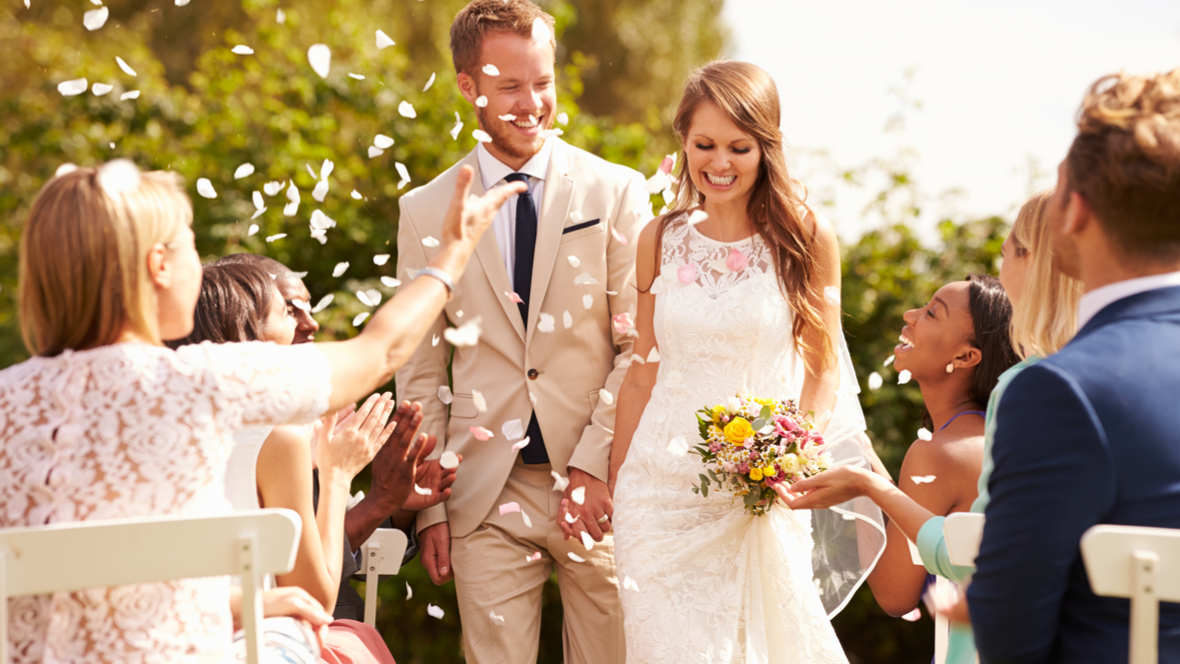 Whether you're thinking of getting involved or you're already dating one, you may be wondering what does a Cancer man look for in a woman. Keep reading for some very important information that can help you determine if you're what he wants for the future.
1. Solid foundation
The Cancer man wants to marry a woman who is sure of who she is. He wants a woman that is independent, strong, and can also take care of home. If he could have it, he'd gladly take a woman who can do it all.
What I mean by all is, cooking, cleaning, holding down a career, and can also care for the future children they will have together. This is his dream woman. He wants to marry the ultimate Superwoman.
Knowing that this type of woman is rare or doesn't exist, he'll be looking for a woman that closely resembles this type. He would also like to have a woman who will meet his sexual desires or demands as well.
Most of all, he wants to feel safe and secure with the relationship he has in order to take it to the next level of marriage. He wants to build a happy home and family for the future.
He wants to have a tight-knit bond with the woman he plans to make his queen. This means spending a great deal of time together and building trust between him and his lady love.
He wants a woman who will be there for him always whether they are having a wonderful time or a hard time. He needs to know that she's not going to just take off when things are not ideal.
2. Superwoman in charge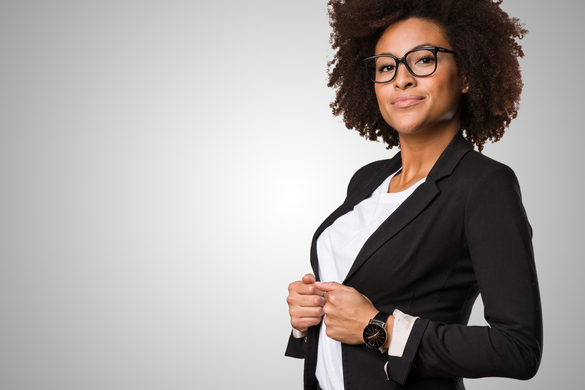 As I mentioned, the Cancer man is seeking a woman who can do just about anything. Though she CAN do for herself and take care of business, he wants to also be a real man who won't let her all the time.
I know this may sound a bit confusing but he wants a woman who needs him on some certain level otherwise he will feel as though he's not necessary for her life. However, he wants her to be a strong woman that can accomplish anything.
He dreams of an ideal woman that likely doesn't exist. Most women can do some of these things but not every woman will be able to or want to do all of them. He'll look for someone as close to this as he can get.
He'll look for a woman who is sexy, dresses well and is in fashion, is a minx in bed, has a career of her own or a steady job, can cook & clean, and wants to raise a family.
This sounds like quite an image to live up to right? Well, it's a good thing that he knows that the reality is, he can find a woman that matches some of this. However, if he expects to be needed, he will have to shorten his list a bit.
Cancer men usually know how to cook and clean on their own. So if the woman he falls in love with lacks in this area, he'll be glad to pick up the slack. It will make him feel needed which will balance things out.
Depending on who HE is as a whole will be the exact type of woman he'll look for to balance, build stability, and build a family with going forward.
3. Sex kitten in the bedroom
Cancer man is very sensual and tends to want to be intimate whenever possible. In fact, there are some that are known to develop kinky behavior or even go so far as to be addicted to sex and/or porn.
That being said, you should be well satisfied with your Cancer man at all times. He lives to give you the passion and sexual craving you desire. The more ideas or kinky thoughts you have, the better.
He doesn't mind them as long as it's your fantasy with him. He will gladly share porn with you and try things out that you've only fantasized about. If you wear lingerie, he'll be yours for life.
He's a classic guy that wants a woman who holds down the household but plays the role of sexy temptress behind closed doors with him. Dressing up in thigh highs under your skirt or jeans for him to discover will drive him nuts!
4. Give him direction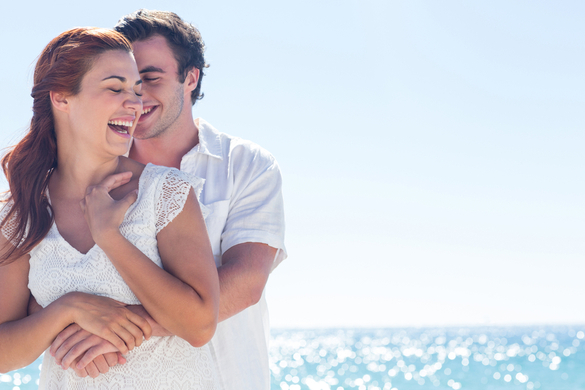 I'm not saying this guy wants to be bossed around. However, he tends to feel useless if he cannot do anything for you. So even though he wants an independent strong woman, he also wants to be able to nurture you.
Think of things he can do for you that will make him feel accomplished and that he's doing his job as a man. Ask him to pick up the stuff from the cleaners, take the trash out, service you in the bedroom, etc.
You can think of a bunch of different odds and ends he can help you with. Just as long as you give him something that he can do so that he feels he's pleasing you and doing his job in the relationship or marriage.
He wants a wife who will always make him feel loved, welcomed, safe, and useful in his role. This may be a hard thing to balance or juggle but if you work at it, you'll get used to how it works and compromise will also help.
5. Arm candy
Cancer men love fashion or style. He will gravitate to a woman who always wants to look her best. If she's wearing the latest trend, he'll be hot to trot with her. He loves beautiful women and her keeping up with style will make him proud.
Learning the latest in makeup style, hairstyle, and clothing trends will impress him. He too will do his best to look the part. Though each Cancer man has his own idea of what fashion is.
The woman he'll be drawn to is the woman who has a similar sense of taste and fits his style well. The two of them will be fearless going out for a night on the town and enjoying each other. He wants to show his lady love off!
Truthfully, Cancer men love beautiful women who dress very classy/sexy. He wants to be able to take his beautiful woman or wife out for a night on the town and show everyone who he has on his arm.
If you aren't the type to enjoy this, he'll suffer because he needs attention that being social gives him. He wants to feel he's won a prize and you're that prize he can cherish.
Try not to take it personally. Just suck it up and put on that sexy black dress of yours with heels and thigh highs. He'll want to parade you around a bit and then he'll take you home and be very passionate in return. Enjoy it!
6. A woman who will be loyal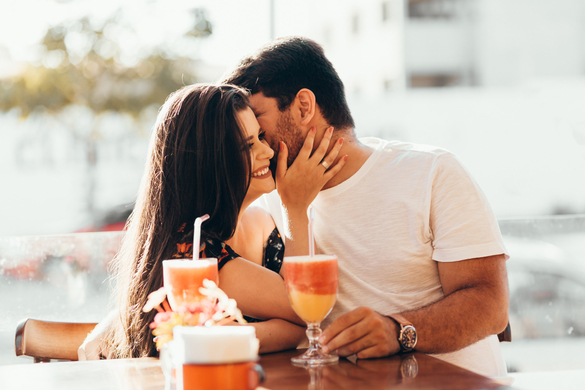 The Cancer man is seeking security in a partnership, therefore, he wants a woman who is going to pledge her undying love to him. He wants dedication and loyalty to the woman he's going to settle down with.
If you've started dating a Cancer man, it's wise to prep yourself in understanding that you are not to see anyone else while you're with him. If he doesn't bring it up, you may want to suggest exclusivity.
He'll appreciate that you only want to be with him. While he may be a big flirt with the ladies; he will be willing to become your one and only if your heart is set on him.
Though you don't want to seem too needy or clingy, you definitely want to show him that HE is what you want and what makes you feel alive. He wants to be your champion and caretaker.
I don't mean caretaker as in taking full care of you while you do nothing. I mean, he wants to fortify your life and make it better. He wants to teach you all he knows and help you find your way.
7. Innocent heart
While it's not the easiest for him to find, he does tend to like women who seem somewhat innocent in life. Not someone who is inexperienced but someone who believes nothing but the best in people.
He is a natural healer and so being attracted to a woman who is a bit wounded is something that may excite him. If you've dealt with some hard life lessons and are in need of a loving man to care, this is the guy.
Your innocence would be that you keep loving without reserve. That you still believe in true love no matter how hurt you've been or how mistreated you may have been in your life by others.
If you can see all the beauty in life and in people, then you are probably the right type of woman for him. This is what he sees as innocence. You are untainted and un-soured by the life experience you've been through.
A woman wearing her heart on her sleeve is another indicator that she hasn't let life harden her and is waiting for a sweet man to sweep her off her feet. This lures the Cancer man in and will make him intensely romantic.
8. A woman who wants to nest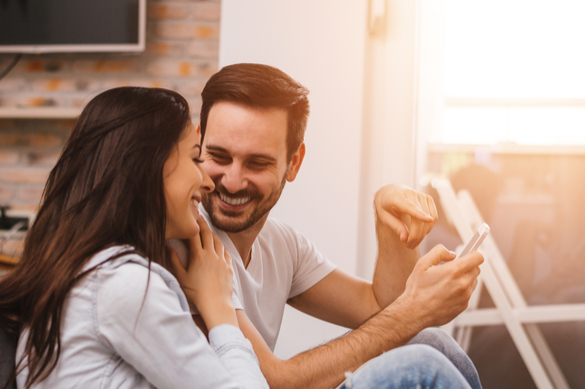 This is very much a man who wants to find the right woman, enjoy dating her for awhile, marry her and have children with her. He prefers a woman who also wants to build a happy home together.
He doesn't mind his woman being independent and having her own career. However, he will want her to still play a part in the home and in the family. This is the type of guy that doesn't mind being a house husband or stay at home dad.
He isn't lazy but if it means a happy wife and home, he'll do whatever is necessary. He'll also dote on his beautifully built family. Though there are exceptions, Cancer man normally wants to have a family.
The woman he loves and marries in the future must also want to have children and play house with him. He thrives in this environment and plans on it early on in life.
He wants the stereotypical life and will want a woman who also wants to build the same thing with him. If by some chance you are unable to have children, he may consider adoption but he for sure wants a family.
9. Cooking and cleaning
The Cancer man is typically good at cooking and isn't afraid to roll up his sleeves to clean house. However, he'd like to have a partner who is also proficient in cooking and keeping things tidy.
There can be a compromise here as not all women know how to cook. However, she must at least be willing to learn so that they can take turns cooking the family meals.
Cleaning should be a divided chore. He isn't likely to want to be with a woman who doesn't want to help keep the home nice and clean. He'll do his chores if you do yours.
When he meets a woman who loves to cook and is great at it, he'll be smitten. A woman who can do it all will turn him on like no other. Again, he will share the responsibility with the right woman.
Remember, you should really get to know all you can about your Cancer guy before you get too serious or try to take the next step.
If you're ready to understand what does a Cancer man look for in a woman, and if you want to catch him and keep him click here to learn more about Cancer Man Secrets.
---
---
Similar reads