Are you dating a sensitive but sexy Cancer man? Perhaps you're ready to be intimate with him but not sure what you can do to please him as much as possible. Learning the Cancer man erogenous zone may help you to discover who he really is when it comes to the bedroom.
On that note, here are some really helpful tips and tricks you can use to learn about Cancer man erogenous zones and get him as aroused as you want him to be. Turn him on tonight!
Sensual Massages
Cancer man erogenous zone is mainly his chest but even more sensitive when it comes to his nipples. When you give him a sensual massage, you can use warm scented oils that will smell delicious such as vanilla.
Lavender is another heavenly scent for the crab man that needs to be soothed. Not only will it create a relaxing effect but it will also make him feel a bit sexy and desirable.
Work that massage all over his neck, back, and then have him flip over so you can work on his chest and ever so lightly graze his nipples. The Cancer man loves foreplay so make it last as long as you can or until you're ready for attack.
Making it last longer will make him be that much more turned on but I don't suggest taking too long because he may fall asleep if you aren't careful. This is why you should start with his back, neck, and arms then have him flip over.
When you're rubbing his chest, he's going to be looking at you. It may help the cause if you were to strip down naked or wear some really sexy lingerie. That will keep him from zoning out and falling asleep.
When you're nearly done massaging him, you can then start to play with his nipples. Massaging those will be when he "wakes up" and is ready to get really naughty with you. This guy has many other Cancer man erogenous zones. Keep reading!
Kissing and Licking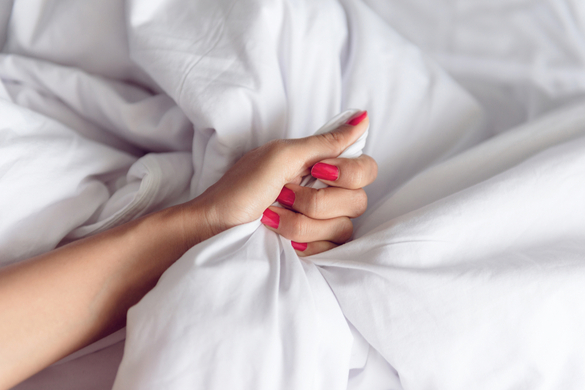 Cancer men absolutely love receiving oral sex as much as they love to give it. So there is that. If you're into it, go for it. He won't complain and he'll be deeply satisfied with what you do for him and even more so when he's able to give you what you want.
You can also make out with him while you gently pinch or tug a little at his nipples. The combination will set his senses soaring. He won't know what to do with himself and may throw you down on the bed.
Another technique is to start out kissing, go down his neck slowly, down his chest and then lick or suck a little bit on his nipples. If he didn't already have a hard-on, I can definitely tell you that he will now. This is one of the Cancer male erogenous zones to pay attention to.
This is his weak spot as is his chest so spend lots of time there when you're trying to give him the ultimate in pleasure. He'll absolutely be floored and pleased with you giving him what he needs and/or wants.
Role Playing
You can try role-playing and have fun with him. He'll love it if you wore a naughty nurse costume and give him a check-up including checking his heartbeat through his nipples. I'm serious though! He'd be over the moon!
You can also try toys that will make him feel hot and turn into putty. Or, you can buy sensual tickle feathers that can be dusted with candied powder onto his nipples. Also, you can brush it on with the feathers and then lick or suck the candy off him.
You may even want to try edible body paint that you can paint pictures on his chest and then eat it off. I'm telling you… any action going on his chest involving his nipples, you're going to have him begging you for more.
Whenever you want anything from this man, you can use Cancer man erogenous zone as a means. He'll do just about anything for you when you make sure he's well pleased in the bedroom with his cancer turn on spots.
He's already a big-hearted person who will give someone the shirt off his back. When he's sexually pleased with his partner though, he'll go above and beyond for her. That is an absolute fact.
The only caveat here is if he's in friends with benefits relationship with you. It could be amazingly hot sex but if his heart isn't in it, he won't proceed to make it anything more than what it is. In that case, there isn't much you can do to change his mind.
Getting his imagination soaring is one of the best Cancer man erogenous zones. Tickling his brain will enhance all the cancer turn on spots.
Public Sex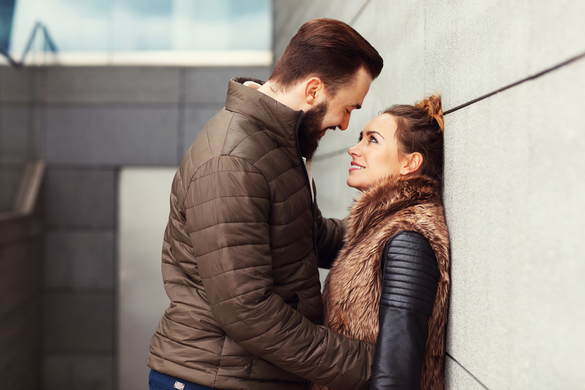 Sound naughty? It is! Cancer men LOVE to have public sex. Whether it's in front of other people or just out where you could potentially get caught. On a park bench, in a movie theater, on a rooftop or anywhere else that anyone could appear any second.
The thrill of possibly being seen, watched, or caught turns him on. It makes the sex that much more exciting. He may even be talked into having group sex or becoming swingers.
If you ever want to try a threesome, you can make sure both you and the other woman are both doing work on his nipples at the same time and he will absolutely lose control.
Heck if all the other woman does is suck and lick his nipples while you do the rest, he'll be happier than a pig in a blanket. Seriously, ladies, this guy is a sucker for having it all in bed.
If you're not into the group thing, that's alright, you don't have to be. You may try though to have sex in the back of his car… or yours. Go to a busy parking lot and give it a whirl. It just may turn you on just as much as it turns him on.
In case you get caught by people walking by, chances are, they'll give you a thumbs up and that will turn you both on even more than you can imagine. It's good stuff so why not try it at least once.
Cancer men are pretty easy to please but now you've got some serious ammo to use in order to peak his pleasure center. I hope this helps you obtain the intimacy you're seeking! His brain is one of the biggest cancer man erogenous zones.
Conclusion
I've prepared FREE copy for you: grab your Free Copy of 30 Dirty Little Secrets About Your Cancer Man here >>
Second…If you'd like to REALLY get to know ALL about him, you'd want to learn more about my special series Cancer Man Secrets here. It's the most detailed "manifesto" about the Cancer man ever created, and it has helped thousands of women like you catch and keep that special Cancer man in their life. Don't wonder, know, exactly what your next move should be.
Share your story (or situation) with our community in the comment section below (don't worry, it's anonymous).
Wishing you all the luck of the universe
Your friend and Relationship Astrologer,
Anna Kovach