What are the supposed tests that a Cancer man puts a woman through when he's really into her? What can be done when a woman thinks "this Cancer man is testing me"? Understand the Cancer man's testing process by continuing to read this article. It may help you sort through this confusion.
Cancer Man's Methods
The Cancer man has a way of doing things to ensure that the woman he's interested in is someone he can rely on, keep, and be happy with. This is part of why it takes him awhile and also why he plays hot and cold.
In the beginning, the Cancer man wants to lure you in so he's going to flirt like crazy with you to make sure you get that he's into you. He's going to be super nice, sweet, and charming.
He may also try to get you into bed to find out if you two have some real chemistry. This is one of the tests. He wants to see what you will do, how you will respond, and if you're someone he can see a future with.
He wants to get under your skin and make you really want him. Once he does this, he will then move on to the next battery of tests to see if you make the cut. Clearly if you do it, you'll be his next and possibly last lady love.
This sounds a bit unorthodox I realize but, Cancer man is one that loves to test just to be totally sure of what he's doing and who he is with so that he's not putting in a bunch of risk for someone who isn't right for him.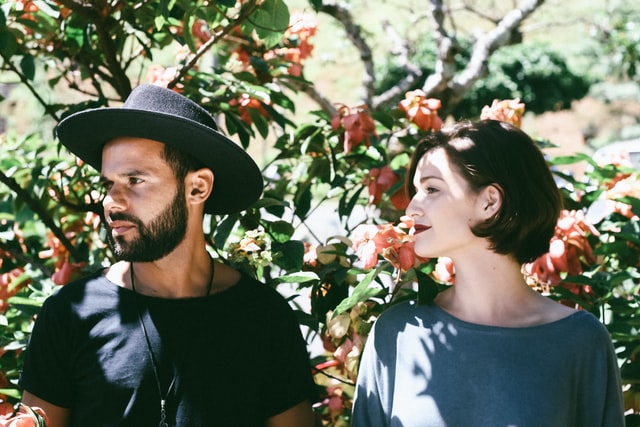 Then Come the Tests
The Cancer man will do things that bring out your vulnerability. He wants to see your heart to the core. His empathetic side will help him to asses if you're being authentic or just telling him what he wants to hear.
He may bring up various emotional types of questions to see what you answer with or how you feel about it. He will watch your body movements, your facial expressions, and listen to your words.
Trust me when I tell you that it's nearly impossible to ever lie to a Cancer. If you're falling for one then had better keep it real. He will be able to sniff you out if you aren't authentic in your approach.
While it may be uncomfortable for you, you'll need to be open and talk to him. When he asks you personal questions, answer them. He's asking for a reason that matters to him.
The more you open up to him, the more he will build trust for you and will return the favor by telling you about himself and his life as well. The Cancer man also wants to see if you'll actually answer questions you wouldn't answer for anyone else.
He seems to get a pleasure out of you doing things for him or talking to him about things you would ordinarily keep under wraps. It makes him feel important and cared for when you make him special.
Even though it may seem tedious and sometimes irritating, you need to talk to him. Communication is going to be a huge factor with your relationship with a Cancer man.
Read next: 9 Signs a Cancer Man Likes You – Know for sure!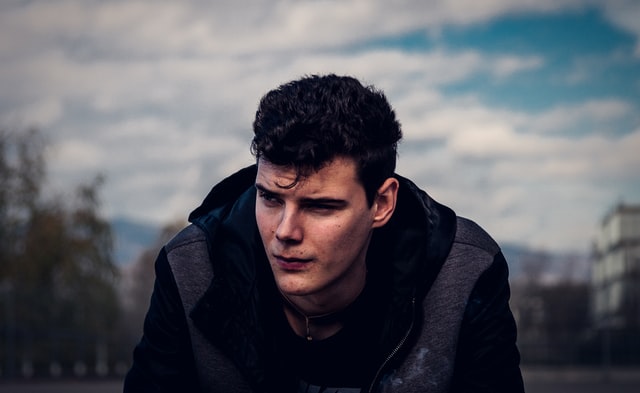 Cancer Man Mood Tests
Another side of the Cancer man that will test you is his mood swings. He tends to have them often since he is so sensitive and empathetic. He may be in one mood one day then totally different the next. I can even change hourly.
The thing to remember is how you respond to his mood swings. If you get angry or upset with him, he's going to think maybe you can't handle him when he's at his worst and maybe you're not the right one.
He may even purposefully act moody just to see what happens with you. He wants to know if you'll be supportive and loving or if you will blow your stack and let him have it.
He needs to know if you'll be there or if you'll run off. He may test your loyalty to him by not talking to you for days or weeks as well. If you blow him off when he does this then obviously you're not invested enough.
Be aware that he does these types of things and prepare for it. Even if it ticks you off that you haven't heard from him for x amount of time since you last messaged him, text him again and indicate you would love to hear back from him.
Read next: How To Attract A Cancer Man Through Texts: 4 Rules To Follow
It makes him think he's won. At all costs, you must make him feel as though that you're passing all his tests with flying colors. I'm not telling you to be dishonest or not be who you are.
Clearly if you are not this type of woman then you need to be honest and he may not be for you. If he is the right guy though, you're going to want to be your very best no matter what he throws at you.
Show him you are confident, independent, and strong yet sensitive to his needs and will care enough to help him in whatever he's going through. Don't be a door mat, be his support system and rock.
That's all he's really looking for when it comes down to it. Remember, he's looking to judge your reactions to things he says or does to be absolutely positive you're the right one for him.
Be patient, be forgiving, and act with dignity as well as respect. You'll find that you'll stand the test of time and the test of Cancer man's heart. They seem like silly games but it's the only way he knows how to believe in your solidarity.
Have you had a barrage of Cancer man tests and came through unscathed? Tell me about it!
Share your story (or situation) with our community in the comment section below (don't worry, it's anonymous).
Wishing you all the luck of the universe
Your friend and Relationship Astrologer,
Anna Kovach
---
---