What can be done when a woman thinks "this Cancer man is testing me"? Understand the Cancer man's testing process by continuing reading this article.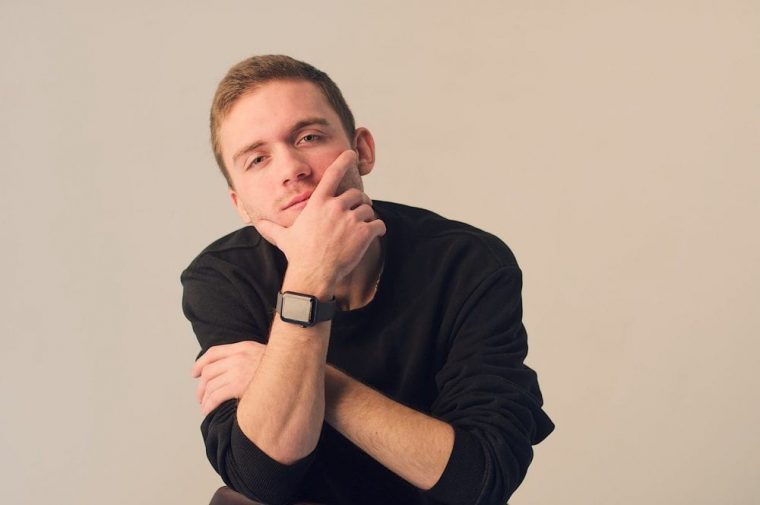 For all the lovely qualities Cancer men have, there is also a dark side to them that can really test a woman to her limits. This can be quite confusing because one moment a Cancer man might be the loveliest and most nurturing man out there, and the next he can be quite stroppy and manipulative.
You might think, "why is my Cancer man testing me?" and what can you do about it? Do you make him believe that he can get away with it, or do you do something about it and let him know that you're not having any of it?
If you are interested in finding out why a Cancer man tests your patience and what you can do about it, then continue reading to find out all of his secrets and what his intentions are.
The Cancer Man – Testing The Waters
The Cancer man has a way of doing things to ensure that the woman he's interested in is someone he can rely on, keep, and be happy with. This is part of why it takes him a while and also why a Grab plays hot and cold.
In the beginning, the Cancer man wants to lure you in, so he's going to flirt like crazy with you to make sure you get that he's into you. He's going to be super nice, sweet, and charming.
He may also try to get you into bed to find out if you two have some real chemistry. This is one of the tests. He wants to see what you will do, how you will respond, and if you're someone he can see a future with.
He wants to get under your skin and make you really want him. Once he does this, he will then move on to the next battery of tests to see if you make the cut. Clearly, if you do it, you'll be his next and possibly last lady love.
This sounds a bit unorthodox, I realize, but the Cancer man is one that loves to test just to be totally sure of what he's doing and who he is with so that he's not putting a bunch of risk on someone who isn't right for him.
The Cancer Man's Ultimate Test – Communication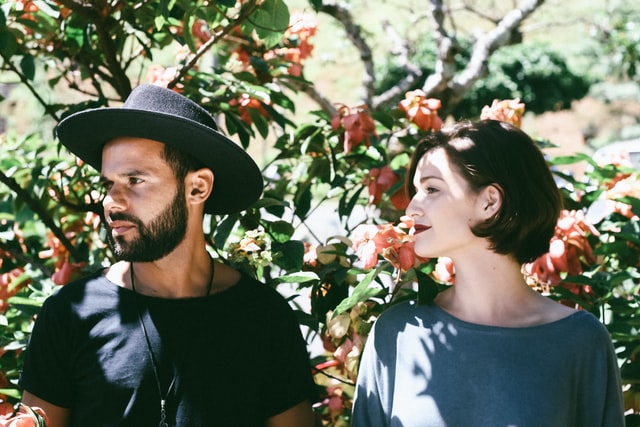 The Cancer man will do things that bring out your vulnerability. He wants to see your heart to the core. His empathetic side will help him to assess if you're being authentic or just telling him what he wants to hear.
He may bring up various emotional types of questions to see what you answer with or how you feel about it. He will watch your body movements and facial expressions, and listen to your words.
Trust me when I tell you that it's nearly impossible to ever lie to a Cancer. If you're falling for one, then you better keep it real. He will be able to sniff you out if you aren't authentic in your approach.
While it may be uncomfortable for you, you'll need to be open and talk to him. When he asks you personal questions, answer them. He's asking for a reason that matters to him.
The more you open up to him, the more he will build trust for you and will return the favor by telling you about himself and his life as well. The Cancer man also wants to see if you'll actually answer questions you wouldn't answer for anyone else.
He seems to get pleasure out of you doing things for him or talking to him about things you would ordinarily keep under wraps. It makes him feel important and cared for when you give him this special attention.
Even though it may seem tedious and sometimes irritating, you need to talk to him. Communication is going to be a huge factor in your relationship with a Cancer man.
The Cancer Man's Mood Tests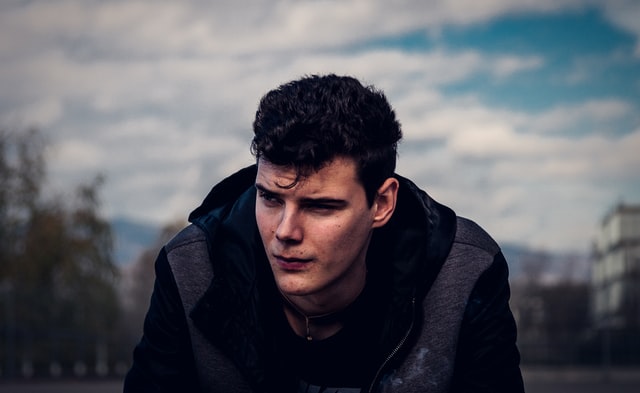 Another side of the Cancer man that will test you is his mood swings. He tends to have them often since he is so sensitive and empathetic. He may be in one mood one day and then totally different the next. I can even change hourly.
The thing to remember is how you respond to his mood swings. If you get angry or upset with him, he's going to think maybe you can't handle him when he's at his worst and maybe you're not the right one.
He may even purposefully act moody just to see what happens with you. He wants to know if you'll be supportive and loving or if you will blow your stack and let him have it.
He needs to know if you'll be there or if you'll run off. He may test your loyalty to him by not talking to you for days or weeks as well. If you blow him off when he does this then obviously, you're not invested enough.
Be aware that he does these types of things and prepares for them. Even if it ticks you off that you haven't heard from him for x amount of time since you last messaged him, text him again and indicate you would love to hear back from him.
It makes him think he's won. At all costs, you must make him feel as though you're passing all his tests with flying colors. I'm not telling you to be dishonest or not be who you are.
Clearly, if you are not this type of woman, then you need to be honest and he may not be for you. If he is the right guy though, you're going to want to be your very best no matter what he throws at you.
Show him you are confident, independent, and strong yet sensitive to his needs and will care enough to help him in whatever he's going through. Don't be a doormat, be his support system and rock.
That's all he's really looking for when it comes down to it. Remember, he's looking to judge your reactions to things he says or does to be absolutely positive you're the right one for him.
Be patient, be forgiving, and act with dignity as well as respect. You'll find that you'll stand the test of time and the test of a Cancer man's heart. They seem like silly games but it's the only way he knows how to believe in your solidarity.
How To Flirt With A Cancer Man
One thing that really gets your Cancer man's blood pumping is being teased by the woman he cares for. He loves it when a woman flirts with him by teasing him. He is quite into power play and the interesting dynamics that come with it. He is more on the submissive side, so he really enjoys it when his woman takes control.
You can do this in various different ways. Start off by sending him risky texts throughout the day, this will definitely get his heart racing and build a deep passion inside of him. This is quite effective to get him thinking about you all day. Show your Cancer man you know how to flirt.
Cancer men are extremely sensitive creatures. These men have very high emotional needs, but that doesn't mean they open up their hearts to just anyone. So, it can take some work to flirt with him. It actually takes quite a while for these guys to feel safe enough to love someone; they want to be 100% sure that they are making the right decision.
Falling in love is a big risk for him, and he needs to know that the risk is going to be worth it because he doesn't do particularly well with heartbreak. When you flirt with a Cancer man, you need to be sensitive to his emotions. What he needs from you is to feel safe and secure in your presence.
A Cancer guy is looking for a woman who he can protect, but he needs to know that you are with him on this. He wants you to be the sanctuary he can depend on when life gets a little too crazy, and the person he can look to for comfort in the moments he finds difficult.
They want to build a bond with their partner that feels even closer than family. The woman in his life needs to feel like his home and his ultimate security. He doesn't do well with conflict and chaos because he wants stability in his love life.
If you can be the unmoving rock in his world, then he will remain happy with you forever. When a Cancer man feels secure, his passion is unending and there is nothing he wouldn't do in the name of love.
Read next: How To Attract A Cancer Man Through Texts: 4 Rules To Follow
The Cancer Man Testing You – Final Thoughts
The fact that a Cancer man is testing you is simply borne from him being quite an insecure individual. He tests you because he wants you to prove your love to him and he thinks the only way he can get you to do this is by pushing your boundaries and seeing how far you are willing to go.
This is quite a childish way of going about things, but unfortunately, some men have a way to go and they aren't that far evolved yet. You need to be patient with him and realize that this behavior comes with the territory of being with a Cancer man.
Show him your generous nature and how amazing you are and that you aren't going to leave him. That's all that's really required here. Soon he'll realize that he doesn't need to test you to gain your affection. Be your normal self and show him who you are on the inside. He wants a woman who is everything.
By everything I mean empathetic, sweet, caring, and secure. He wants someone he can trust to always be honest with him and yet someone who knows how to speak to his heart.
When he doesn't speak up, respond quick enough, or seems to disappear for a day or two, be patient. Don't think the worst. Just send a text that lets him know you're thinking of him and he should come running!
You have been dating your Cancer man for a while now…
But you can't seem to reach that spark like when you first started dating.
He is texting less and you aren't seeing him as often as you once did.
This is so frustrating because you really thought that the two of you have something special going on…
Because you do!
It is normal for relationships to change and evolve over time.
And things do not feel as romantic and exciting as they once did.
But that doesn't mean this is the end of the relationship for you!
In fact, this is just the beginning of a truly remarkable relationship with your Cancer man.
But how exactly can you reach this point with him if he seems less interested than he once did?
Well, I am glad you have asked…
Over the years I have compiled so much information about Cancer men and what makes them tick in relationships.
There are definitely some secret keys to winning over your Cancer man's heart and it is definitely not as complicated as you may think.
< < Click here for more information
There is so much you can do to reignite the passion in your relationship.
You may think that the Cancer man is the one who is in control.
But, girl, you have a lot more power than you give yourself credit for!
And you deserve to have the most amazing relationship with the man of your dreams.
It is about time that he treats you like a queen.
So, get excited, because not all hope is lost!
And there is still a lot of time for you to turn this situation around.
< < Click here for more information on how to build the most amazing union with your Cancer man
You will never have to feel like you need to chase after him ever again.
Wishing you so much love and happiness.
Your friend and Relationship Astrologer,
Anna Kovach
---
---
Similar reads