Are you trying to get a handsome, sweet, and warm Cancer man to be interested in you? Perhaps you're trying to make sure the connection you have with him continues.
Cancer men can be persuaded by a beautiful partner who is attentive to him – that's a fact! Let's talk about ways that you can flirt with him.
Don't stop reading now… keep going to learn how to flirt with a Cancer man over text. I've got you!
Innocent Flirting With A Cancer Man
When you want to flirt with your Cancer man over text, you want it to be cute, adorable, and playful. There are things that you two may have laughed about before that you can use now.
Make a joke at his expense, but it an adorable way. Tease him and make it something you can both laugh about again. Remember when you were a child and you would tease a boy you liked in a sweet way?
That's what you're going for here. The Cancer man loves texts that reflect how beautiful you really are inside and out. A Cancer man wants a sweet woman.
Its sounds weird, but he would love to have a cookie cutter type of woman who will say very lovely things to him that make him feel good.
With your Cancer man over text, keep the banter alive between you two. It will help things to stay fresh and cozy at the same time. That's what he ultimately wants when he's in a relationship.
Gifs, Emojis, & Funny Photos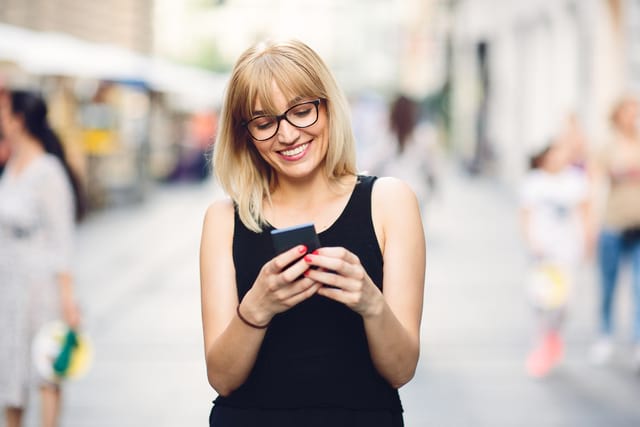 Do not be afraid to use these types of things often. Some signs don't much care for it like the Earth signs (Taurus, Virgo, and Capricorn). They see it as childish and unnecessary.
But the Cancer man loves doing things like this. He loves this playful interaction between you two. It makes him smile thinking about you and that's what you really want.
There are plenty of smiley faces you can use but also there are animated gifs that are really funny. He'll love it when he says something funny and you reply with a gif that he "gets."
You can even send him random emojis to make him ask you what it was for and what it means. You're intriguing him at that point and that's a very good thing to keep a Cancer man interested and in love with you.
Sending silly pictures of you to him will also make him smile. He loves goofy humor. It's all about having fun and enjoying each other. This is just another way to make him want to be with you more.
The thing to keep in mind with doing these fun things are not to do it too often, otherwise, you will come off as childish or needy for his attention. Don't blow up his text inbox with too many silly messages.
Make Him Feel Comfortable
Be sure that you're sending an occasional text asking him how he's doing. Ask him about his job or anything else that you know is going on in his life. It shows that you care.
You can still flirt once he's talking back with you. That way it brightens up any conversation you're having with him.
Sending him things such as "have a great day!" or "have an awesome week" make him feel pretty darned good as well. He knows you are thinking of him, which is what he wants.
Adding flirtation into that can be something like: "have a great day, handsome" or "hope this week goes well, sexy."
It just brings out the feelings about him you have without pushing too hard. He'll love it, see it for what it is and most likely will message you back with something sweet.
Just be connected to him and his life. He wants someone who cares about what is going on for him and in his world. Caring is essential for the Cancer man's texting process.
Romantic, Sexy, & Flirty Texts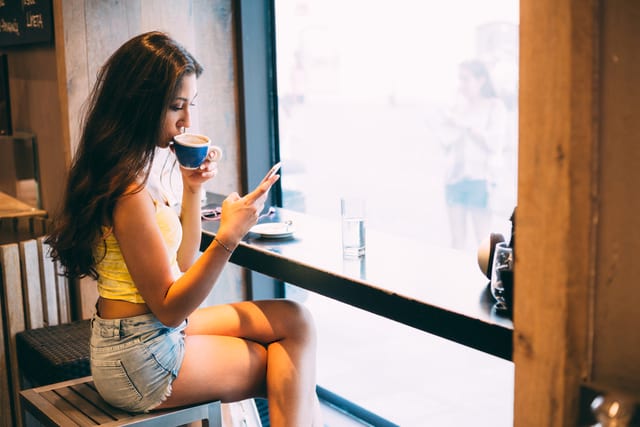 Of course, Cancer men are open and accepting to naughty texting. They are very sexual beings and love for their lady to turn him on a bit. He wants to be teased a little for when you two see each other again.
Play with his imagination a bit by saying something like: "I have something planned for the next time you see me. You'll love it." and put a couple of sexy emojis in there.
You can also say things like: "I cannot wait to touch you again" or "I miss the way you smell, can I bottle some?"
It's pretty easy to get a Cancer man going when it comes to turning him on. Just hint around that you want him. You could just outright say it as well, quite honestly.
Just that one text alone and then not saying anything again for hours will get his motor churning. I have no doubt he'll get back to you if you text him "I want you."
Do Not Text A Cancer Man Too Often!
He may appreciate and love the fact that you are so sweet to him but if you text him too much, he's going to feel you are clingy or needy.
The Cancer man does want love and affection, but he does not want someone that is reliant on him every minute of the day. Refrain from sending more than one or two texts a day.
If you text once and he comes back around to talk to you, then that's fine. However, if you already talked to him earlier in the day but decided to text him again, it's borderline bothersome.
More than the two will really make him wonder if he should even be texting with you at all. You might find him to become silent and withdrawn. He may not reply or he will wait a day or two before he does.
Texting a Cancer man requires patience. You really don't need to text him daily either. He'll get bored with it after time. In the beginning, he'll be all into it then suddenly he starts getting cold with you.
You two need to establish a healthy baseline for the two of you for this to succeed. To have effective text conversations, you have to keep it easy, simple, and spaced out.
As hard as it is can be; giving him a little space will work wonders. He'll miss you and want to reach out to you. That's exactly how a Cancer man wants to get closer.
Closing A Conversation With A Cancer Man Over Text
When he's indicating he needs to go or get back to work, let him! Be sure that no matter what you two talk about, you go out on a positive note.
If you argue then make sure you make things right before the texts stop. Talk about something nice and wonderful then send him on his way with smiles.
You always want to apologize also if there was a conflict. If he doesn't think you're sorry or that you will do it again, he's out of there.
Truly it can seem like tiptoeing around him but if you get the hang of how often to text or not text, you'll create such a successful relationship with your Cancer man.
The Cancer man over text can be really fun, sexy, and hopeful. As long as you do it right, you'll never have to worry about him pulling away or finding another relationship.
Flirt with him the right way. Will all these helpful tips, you can make your love with your Cancer man blossom. If you just started seeing him, you'll create a solid foundation.
A Cancer man needs to be able to rely on you and knows that you're there for him. He also needs to know that you don't need him to fulfill your life. You need to be able to care for yourself.
He will love you more when you are already taking care of your own needs emotionally. He will shower you in nothing but the best.
More Texting Help With Cancer Men…
Have you tried some of the techniques I already shared with you but to no avail?
Has he backed off and is acting like a cold fish? He just seems like he's done.
Why is he doing this? Was there something you did wrong? Surely you didn't make a big mistake…
Or did you?
It's easy to make the wrong moves if you don't know what they are. I have a way to help you with this!
Click here right now for some more tips on texting a Cancer man!<<
Yes, there are fantastic and magical ways to be effective in your texting.
It will also help you to know what not to do.
Save yourself some time and energy by finding out exactly what you need to know.
Don't let your Cancer man get away, because you botched things up with texting.
Find a way to secure this man's love and keep him!
I really want to help you but you have to want to help yourself.
Click here now if you're ready to do what's right for yourself and your Cancer man.
I truly do wish you all the very best that the Universe has to offer.
Your Friend and Relationship Astrologer,
Anna Kovach