The two water signs of Cancer and Pisces tend to have much in common. They both seek out the security that the right partner can provide. They feel very drawn to each other and see each other as beautiful and full of potential for a long-lasting partnership.
Chemistry
Blending two water signs is bound to make for a very emotionally intense relationship. Cancer man and Pisces woman make for a sensitive match that can be combined to help others.
These two will understand each other on a level that others cannot. There is a deep fulfillment these two will likely have with each other. They will also relate on other levels that help them become a strong unit together.
They're both intelligent and will likely have fantastic conversations together. They may even really like to do similar things that involve bodies of water. Pisces does tend to like a bit more adventure than the Cancer.
The Cancer man and Pisces woman sex life may be quite satisfying and well filled with lots of love and emotion that others do not understand. They both tend to show their lover how much they care via sex.
They see this as the greatest bonding experience that a couple can have. Pisces woman may be a bit more on the kinky side than the Cancer man. She's open to new experiences or may have special fetishes.
Cancer man is all about pleasing his partner but he has to have full trust in order to open up and try an experimental type of sex. He'll have to know her for awhile but once they do both open up, they'll have a steamy love affair.
Pisces Woman, Who She Is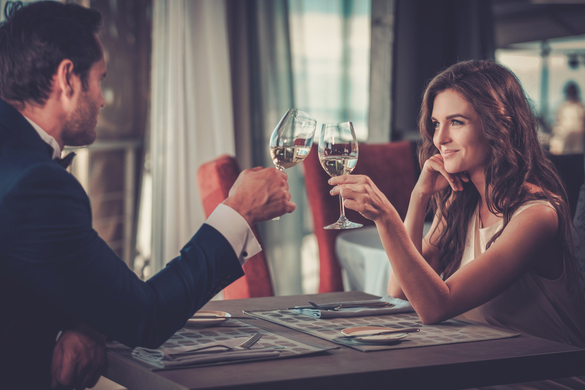 The Pisces woman loves to be in love. She loves all the feelings it gives her. Her heart beating faster, excitement, and the wonder that love can bring to the plate of someone longing for adventure.
Truly Pisces woman sees a love affair as another adventure. It will take the right person for it to become more than sex. She's capable of having sex without a commitment and tends to do so until she matures and is ready to settle down.
She's amazing at what she does and wants to share it with a man who will appreciate it and appreciate her in a close bond. Pisces woman looks for inspiration in her relationships.
She'll stick around as long as the man she gets involved with inspires her. Once he doesn't anymore; she'll consider giving it up, walking away, or being unfaithful. Her mind can change quickly at times.
When the Pisces woman meets the Cancer man; she feels she's finally found a connection that has the capability of growing and lasting a lifetime. This excites her and she's ready to take on the new adventure.
She also will enjoy Cancer man's wonderful and romantic personality. She loves being swept off her feet and she'll be happy to write him songs or poetry. She has a way with words that makes a person feel like a million bucks.
Cancer Man, Who He Is
The Cancer man is very sweet, caring, and desires to share his love with the right woman. He wants so much to find someone to become partners with, form a marriage, and finally; build a family.
His whole life is about a family he can build with a woman who shares his love for life, hearth, home, and life. Once he finds her; he'll dedicate his life and soul to her in hopes he'll secure the perfect life.
He's terribly romantic, is a pleasure giver in bed, and has no trouble making the woman of his choice feel like she's the only one in his world. He can have mood swings but most of the time he's a real sweetheart.
When the Cancer man meets the Pisces woman; he lives to give her all the love she could ever want. He wants to give her the security that he ultimately wants. He may want to take his time with her.
She may want to move a bit quicker with him and if they do; there could be some problems that occur. However, there is a real possibility here and he feels it. He wants her and he is ready to love her.
What Works Between Cancer Man and Pisces Woman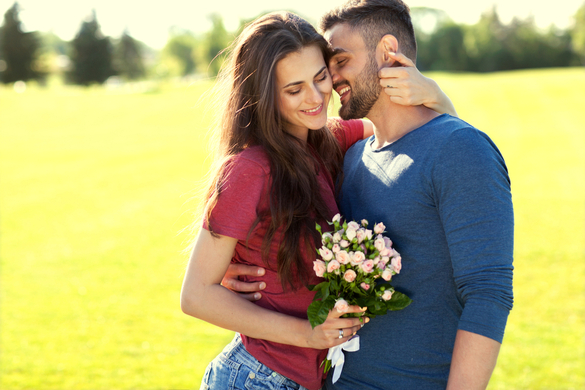 One of the best things between the Cancer man and Pisces woman is their sex life. They are tied emotionally and this makes sex very intense and gratifying for them both. They really enjoy each other.
Cancer strives for intimacy and Pisces woman loves to initiate changes so that their sex life never becomes complacent or boring. These two will be excited, joyful, and fulfilled with their sex.
One of the best things about a Cancer man and Pisces woman marriage is the potential sex they'll have. It may help them solve other problems in their lives as well. There is nothing like a good romp in the bedroom, after all.
The ability to talk to each other and relate will be somewhat strong between the two of them as well. They're both very smart and have interest in lots of the same topics which leaves them with plenty to discuss.
Both of them are very emotionally driven and are empathic. This means they can feel each other's feelings much of the time so there is not much surprise between the two.
They each can sense when things are going very well but also when things are not going very well. They always just "know" what each other is feeling at any given point in time.
It's likely they'll have a decent amount in common which helps them do activities together. Though there may be some differences; they can compromise with each other to enjoy both sides of the spectrum.
What Cancer Man Thinks of Pisces Woman; Especially In Bed
The Cancer man will think the world of his Pisces princess. They are so in tune with each other that he feels he really knows her on a deeper level than anyone ever could.
He'll likely be able to cut her some slack and trust her quicker than he normally would be with anyone else. He'll also move quicker with her rather than taking it slow as he would with most everyone else.
There is an unspoken bond between these two that makes Cancer feel confident in his love for her. He'll be keen on pleasing his Pisces woman in the bedroom. She makes him feel like he's the best she's ever had.
She'll make him feel as though he's the only man that has ever struck the fire inside of her. The passion here is deep and yet; they need to be careful because sometimes their emotions don't line up in harmony.
Cancer Man Pisces Woman in Bed
This cool and flowing connection brings two people together who live primarily based on how they feel. Cancer woman with Pisces man in bed is a dreamy situation for them both.
The Cancer man and Pisces woman compatibility is fantastic when they really work on it and make it last. They connect their sexual experience on a spiritual level that makes them both feel safe and secure.
They can touch each other's soul without so much as a word which makes their sex life one to be quite treasured. They know how to please each other and tend to have sex often.
In fact, it won't be surprising if they end up with lots of children as they seem to love to practice as often as possible. They're both family signs anyway so they probably won't mind.
Pisces Woman Cancer Man Soulmates
Would this watery duo make a Soulmate connection? Yes they absolutely can and with flying colors. They understand each other enough to work through turbulence and make their souls unite.
The Cancer man and Pisces woman could form a soul mate type of relationship if they truly want it. However, there are some things they must work on throughout their bond in order for it to last.
Cancer man knows he can trust his Pisces woman when he's having his mood swings. He's also confident he can handle hers. With compromise; this couple truly can live a wonderful life together.
Cancer Man with Pisces Woman Marriage
Clearly when these two are flowing, they can have a beautiful marriage. Provided they're able to work through the problems they may have, they can have a long bonded future together.
If they choose to take the plunge and get hitched, they absolutely can make it last. They will hold each other in high regard and will create an emotional nest for themselves and their future family.
Cancer man Pisces woman marriage is a great fit. They will really love each other and be able to share their lives quite successfully. It's up to them what they choose but certainly marriage isn't out of the question for these two water signs.
Cancer Man with Pisces Woman Problems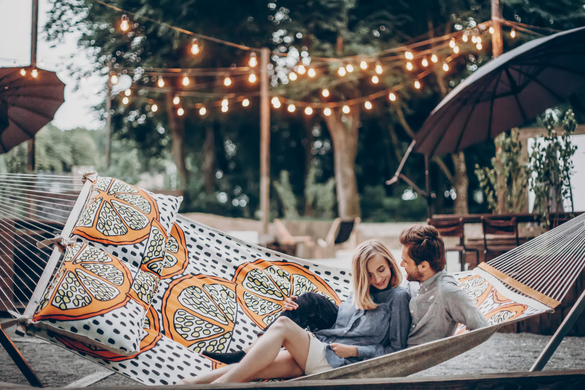 The biggest problem between these two is their values possibly not lining up. Cancer man expects things to go a certain way when building his marriage, parenthood, and home.
Pisces woman is likely to want things a very different way and so the two of them will really need to talk about their future. They have to share what it is that they feel needs to happen.
Compromise will have to be struck between them in order to ensure that they can still continue their love for the long haul. This just requires a bit of good communication and certain can be done.
As long as both are open to each other's ideas; they can likely find middle ground on each topic of concern. They can write it all down and make sense of it together so when the time comes; they'll adhere to what they agreed on.
Communication will be very important between these two. Though they can "feel" each other; there are times where words are very important. Their keen intellect will allow them to form a conclusion that allows their love to blossom.
Pisces woman can be a bit of a flirt which can and will make a Cancer man jealous. She's going to have to cut it back a bit or do it when he's not around. She loves the attention and validation.
He will not understand it and will become very angry thus breaching the trust he has learned to have for her. She'll need to be very cautious as to not break this wonderful trusting bond.
Cancer Man and Pisces Woman Breakup
Cancer men find it very hard to break up with someone. So then Cancer man Pisces woman breakup is difficult. He doesn't want to seem like the bad guy nor does he wants to hurt anyone's feelings. This makes it a difficult process for him to take on.
He'd rather actually try to be elusive, tell lies, or even cheat so that the other person feels justified and breaks up with them. This makes them seem as though they're not the bad guy.
It also makes it easier for him to not be the one doing the breaking up. He will do it if he feels he's been betrayed but when it comes to other topics; it may be hard for him to take the necessary steps to end something that isn't working well.
The Pisces woman isn't keen on doing a breaking up either. She will want to break up if she's not being given attention and adoration. She may also want to end if there isn't enough sex.
She is very kind but if someone chooses to treat her like a doormat; she's ready to go ahead and walk. The thing is; much like the Cancer man; she's not the one to want to initiate the breakup.
This can create a situation in which they both do horrible things to each other to get the other to break up instead of them doing it themselves. This could make them build animosity toward each other and finally hit rock bottom.
This would send them in different directions and possibly never speak to one another again. However; a break up isn't too likely with these two unless something really bad happens.
These two are actually enough alike that they'll likely do very well together rather than breaking up and walking away.
The Final Score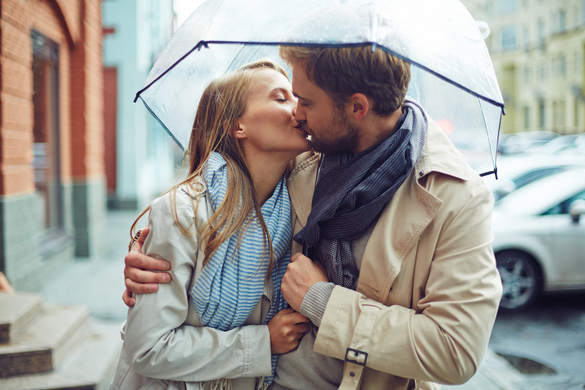 This is a very happy match. These two are both emotionally driven and can understand each other on an empathic level. They also are both able to tell if something isn't right.
They love each other very deeply and have a chance at diving into a relationship quickly. Normally that isn't the right thing to do for a Cancer man but in this case, he makes an exception.
The Pisces woman is just too irresistible and seems to "get" him which makes him feel she is everything he's looking for. The two need to watch out for too much daydreaming.
They need to make sure the mundane is being taken care of otherwise they'll both be deemed as irresponsible. They'll do well to keep a calendar in which they can keep track of when the bills are due.
On a scale of 1 to 10, I give this couple a 7. They have excellent chances of making each other happy and getting it to last a lifetime. Cancer man and Pisces woman marriage is highly possible between these two.
The Cancer man and Pisces woman are delicious together. The love they have together may yet be stronger than any other relationship they've ever had.
If you're ready to understand more about how compatible are Cancer man and Pisces woman, check out my brand new Cancer Man and Pisces Woman Love Compatibility Guide, and if you want to catch him and keep him click here to learn more about Cancer Man Secrets.
Are you a Pisces woman who won the heart of a Cancer man? Tell me how you did it!
Share your story (or situation) with our community in the comment section below (don't worry, it's anonymous).
Wishing you all the luck of the universe
Your friend and Relationship Astrologer,
Anna Kovach