Is a Cancer man making you melt like butter but you're not sure what you can do to reciprocate?Keep reading for what turns a Cancer man on sexually.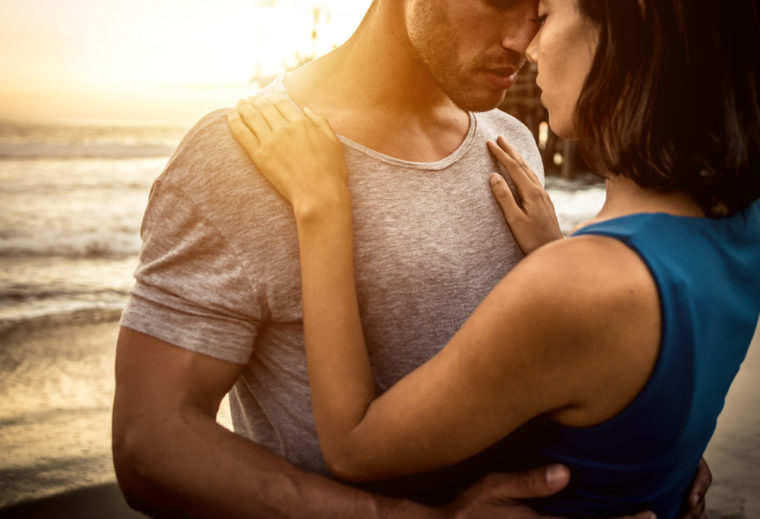 Is a Cancer man making you melt like butter but you're not sure what you can do to reciprocate? It's important to understand the Cancer man's sexuality and what he wants. Keep reading for what turns a Cancer man on sexually.
Show Him Your Intention
If you're hot and ready to go with the Cancer man, let him know it. Whisper in his ear that you want him, touch his leg while you say it, and make sure he knows what is on your mind.
You can also send suggestive text messages that let him know what you're thinking about or what you want with him. Men can be rather oblivious no matter what sign they are.
Letting the Cancer man know what you're angling toward, he'll appreciate your candor. Unless he's totally not into it, he will let you know or will reciprocate the sentiment.
Cancer men are very sexual and if he's into you, there should be no real reason for him to pull back or resist your offer. Just make sure you are making him an offer otherwise he may not realize it and will move on with his day.
The Cancer man won't mind at all that you're taking control and showing him what you want. If he's sitting next you, you can go in for a kiss while caressing him elsewhere. He'll get that hint loud and clear.
Nothing Wrong With Romancing Him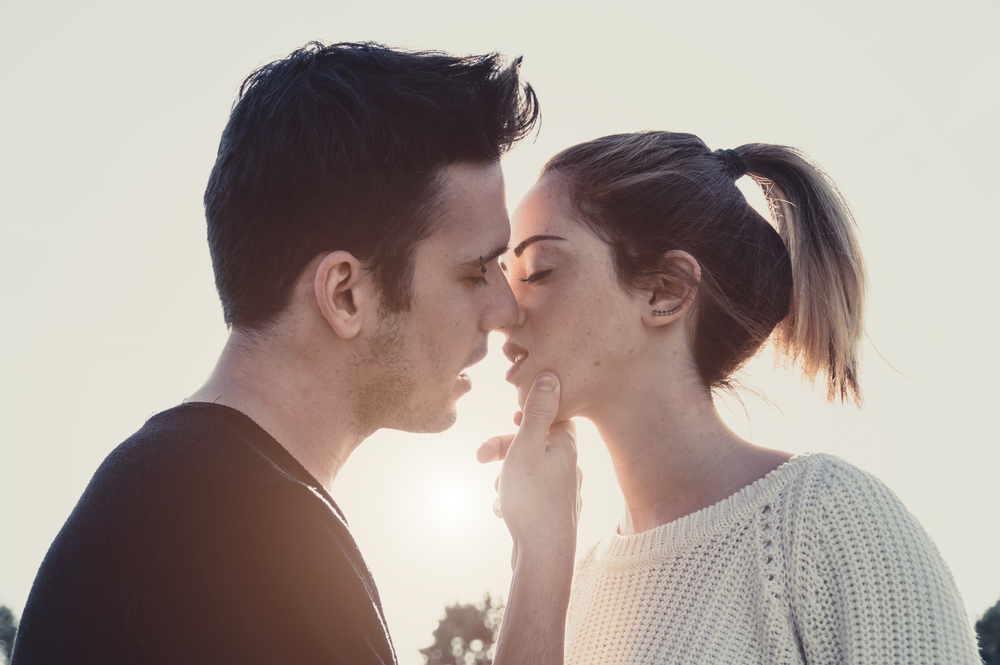 While you may think that it's a man's job to romance a woman, you may consider giving it a try. The truth is, some men really like being romanced by a woman. They complain that women don't do this often enough actually.
That being said, I think it might be a great idea for you to do things that show him romance and give him the right ideas. Send him a sexy card that promises him more gifts from you personally.
You can find naughty cards anywhere that sells adult novelties. He'll be quite turned on upon reading it. The fact that you took the time to pick out a card and send it to him will make him feel very special.
There are also things like coupon books for couples that would work well also. These would be redeemable coupons such as "a free kiss wherever you want it" or other naughty things.
Taking him out to a romantic dinner will also blow his mind though a home cooked meal with you wearing something very sexy will work also. He loves home cooked meals and finds that in itself very romantic.
It's the gesture of you being considerate, romantic, and sexy that will get his juices flowing. You can write him poetry too to let him know you care or to let him know how much you want him or crave him.
This is one guy in the zodiac you can actually send a flower to as well. It's best to send one single flower or give him one in person than doing a dozen. More than one is typically for women and may make him feel less than masculine.
One rose will do the trick especially if it has a naughty note attached to it letting him know that you're thinking of him and you'd like to get together with him very soon. You can bring it to him in person though if you have a date planned.
Just be sure that you're romantic, classy, and very sexy. This man craves a woman who can pull all of this off and yet still be a strong independent woman who takes care of herself.
Flick His Switch In the "On" Position
Clearly if you want to really turn a Cancer man on, you need to take a very sexy approach with him. He loves sexy lingerie. Show up at his door with a trench coat on and wearing something sexy underneath.
When he opens the door, flash him. He'll absolutely be floored and likely have an instant hard on. He'll pull you inside the house and take you fairly quickly. He'll be really turned on.
Cancer men have sensitive nipples so when you're making out and it gets heated, you can perhaps get him to take his shirt off. Kiss, lick and nibble his nipples. He'll go absolutely nuts.
Dirty talk is a very good thing with a Cancer man as well. The naughtier you are the better. Tell him what you want him to do to you or what you want to do to him before you actually do it.
You can send him very naughty text messages getting him going. He's also one that loves visuals so if you aren't afraid to, you can also send risqué photos of yourself to him that he can savor what you have to offer him later.
You might be surprised with how quickly he responds or how quickly he shows up at your doorstep ready to live out the fantasy you presented him with. Cancer man is easily intoxicated sexually.
This guy actually loves to get a bit kinky. If you aren't afraid to, you can even try having sex in a public place such as a restroom or in a tent next to full camping sites. The possibilities are endless.
It takes a lot of bravery and sexy capability to turn on a Cancer man. He's putty in your hands once you do turn him on. Though he may want to take control and make you be the submissive one.
However, he may also decide he wants to try something different thereby giving you the control to do whatever you want to do to him. He's open to trying new things and experimenting.
Don't be afraid to just go for it with the Cancer man. Unless there is something preventing him from being with you sexually then you should find great success at making him want you sexually.
If you're ready to understand what turns a Cancer man on sexually, and if you want to catch him and keep him click here to learn more about Cancer Man Secrets. 
Share your story (or situation) with our community in the comment section below (don't worry, it's anonymous).
Wishing you all the luck of the universe
Your friend and Relationship Astrologer,
Anna Kovach
---
---
Similar reads