Are you trying to figure out what to get your Cancer guy on a special day? Perhaps you're trying to impress a Cancer guy you're not yet dating. Whatever the occasion is; here are a few gifts that will make this sensitive guy special.
• Romantic Date Planned Out
Keep in mind that the Cancer man is a die-hard romantic. He loves to impress his lady and make her feel special. However what you may not know is that; he also loves to be romanced.
If you're celebrating a special occasion or just trying to impress him; plan out a really romantic date that will knock his socks off. This can either be a date well planned out at home; or somewhere out.
Knowing your Cancer guy is part of the process so it will depend on what you know he likes. Perhaps there is a romantic park where you can plan out a picnic complete with wine and delicious snacks.
He is a water sign so planning a date out on a boat for the day would be very special to him; if not a boat then perhaps on a beach or cove. Anything near some water will be romantic and sentimental for this guy.
• Home Accessories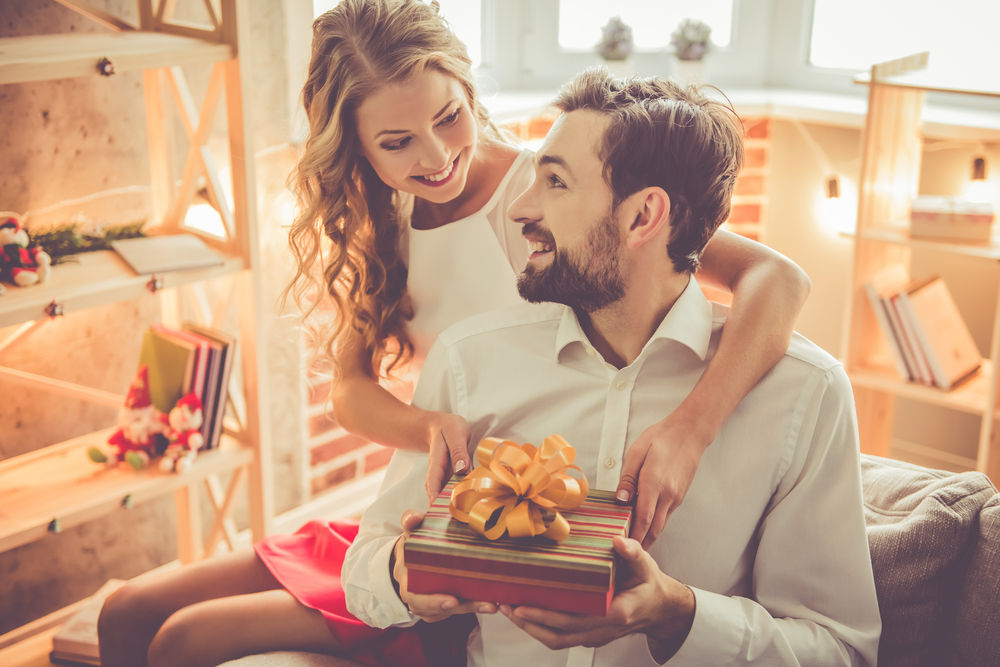 A Cancer man is all about building a home for his future wife and children. While he may have been a bachelor before meeting you; he likely has a style. Find out what his home style is and appeal to that.
This could mean buying things that will accent his home to make it feel cozy for you both. If you have a key, you can sneak in and place some nice candles, decorations, or kitchen items.
Of course if you do not have a key; you can simply put these items in a very nice gift bag trimmed with ribbons and with sparkles. He'll appreciate the novelty of it all and love all the thought you put into it.
Naturally if you give him candles or oils that smell like your own home; it will make him think of you while you're away. There is no harm in doing that. It's a sweet gift to him that will remind him of you. It's a dual purposed gift.
You could also get him few nice throw pillows for either his sofa or his bed. This will give him ideas of having some cozy times with you sharing those pillows. Again, this is a dual purpose type of gift for the both of you.
• Hand Written Letters, Poems, or Songs
The Cancer man will absolutely appreciate the sentiment and though you put into writing him a sweet love letter, poem, or song. He's an artist himself likely and as such; he'll take deep appreciation for what you write.
If you're a musician and can play an instrument; you gifting him with a beautiful song you can play for him (and/or sing) will totally romance him off his feet. He'll be very impressed and could fall in love on the spot!
You're gifting him from your heart and this is something he can understand. This is the type of woman he really wants because she knows how to get to him on a very deep level.
Writing letters or poems on some decorative paper will also add a bit of pizzazz and romance to it. I highly recommend perhaps considering calligraphy. It's a very romantic writing that will floor him. It's beautiful and impressive.
Remember that when you do this; you'll say what you feel from the depths of your heart and soul. He'll know if you're making it up or if you're serious so be honest in what you say.
• Memory Box for Mementos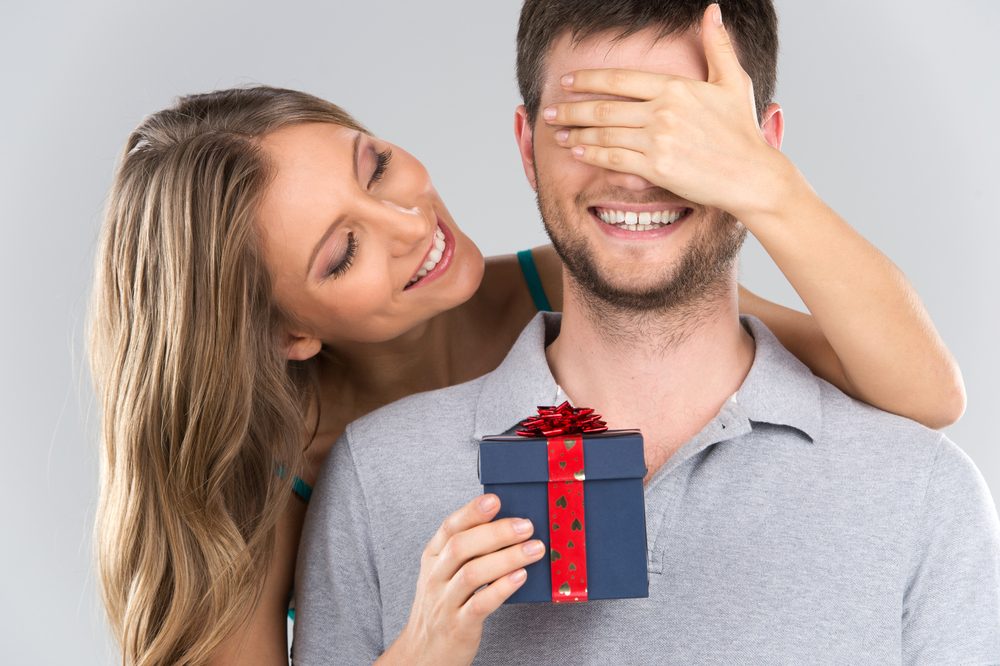 Keeping in mind that a Cancer man is the sentimental type; he will want to keep things from the dates you have together. He'll keep movie tickets, receipts from places you ate at or will print out photos.
Whatever it is he chooses to save; giving him a nicely self decorated box for his mementos will absolutely warm his heart. You can perhaps attach a photo on the top of the box of the two of you as to indicate it's for the memories you share.
If he isn't hasn't expressed love to you yet; this type of gift may very well get him sharing with you how much you mean to him. He may want to take you out and make some more memories to put in that box.
You may also place items that you've saved for the very same purpose into the box. He'll be so emotionally overwhelmed that you could possibly see some tears flowing from this tender man.
The whole purpose of a gift is to make your Cancer man feel very special and this is definitely one of those gifts that hits the mark.
• Jewelry
Cancer men love special items as he does high dollar items. If you can afford the expense you may consider gifting him something you can engrave such as a watch, ring (not engagement), or bracelet.
If you notice he's one that likes to actually wear jewelry then this would be something he may very much enjoy. This shows him your affection and your eye for fashion.
It may not be as sentimental as the other gifts I've listed but if you're not too serious with him quite yet; this may be more the type of thing you'd want to give him.
Naturally the more expensive you get, the more serious he thinks you are. So be careful where your feelings are and how much you're willing to spend on him. Only invest on the expensive stuff if you're really ready to settle down with him.
Otherwise going a little cheaper will be just fine as long as it's something that is fashionable or meaningful to him. Learn more about this wonderful Cancer guy by clicking here now!
If you're just scratching the surface with your Cancer guy, you should really learn all you can about his sign. It may help you in the long run. Click here for more details on him! 
Share your story (or situation) with our community in the comment section below (don't worry, it's anonymous).
Wishing you all the luck of the universe
Your friend and Relationship Astrologer,
Anna Kovach
---
---
Similar reads