Are you looking to expand your relationship with a Cancer into a great love? Is your Cancer difficult for you to read? Are you finding it hard to know what he's looking for that will make him feel comfortable opening up to you? 
The Cancer man is a wonderful, caring, and considerate guy who you're likely totally blessed to have around! However, they are also a tough nut to crack in many ways. The Cancer has specific needs that need met in a relationship before they decide to fully allow you into their inner world. 
The Cancer is not easy to figure out, so what are you to do? Luckily, I am a long-time Relationship Astrologer and I have four great ways to endear the Cancer man to you. By following these tips, you'll get your Cancer man to settle down with you to expand your relationship into a full-fledged love! 
4 Ways To Blossom A Relationship With A Cancer Man Into A Full-Fledged Love
1. Let Him Nourish You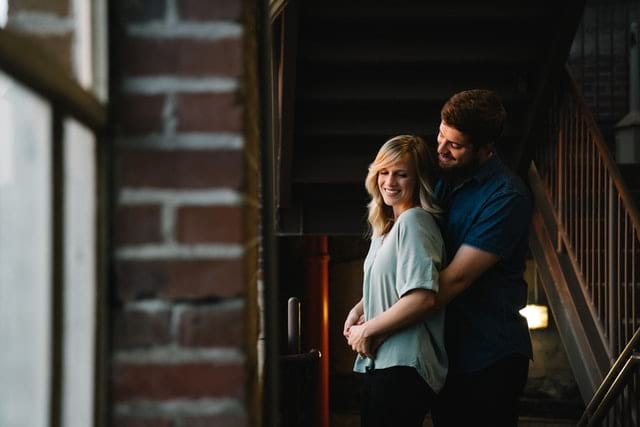 Maybe this isn't something that you're used to hearing about a man, but when it comes to a Cancer man, he's willing to take care of you! In any way that he's able to, he's going to want to make you feel nurtured. 
A Cancer man is ruled by the Moon, aka: the planetary body of 'mothering.' This means that Cancers are always going to have a part within them that enhances their desire to be a guardian to something or someone, even if it's not literally a child.
It can be hard for people who are used to being the nurturer to let someone else take care of them once in a while. If you'd like to partner with a Cancer man, you're doing him a favor by stepping down and allowing him to show you how much you mean to him. 
The ways a Cancer might care for you are making you food (he's famous for this), making your bed, holding you, and validating you. He's a kind and caring guy and he'd like to flex this trait on you as often as you'll let him! A Cancer who can be his caring self with you will want to enhance and expand a relationship with you.
2. Let Him Know He's Safe With You
Because the Cancer is so sweet and loving by nature, it's likely that he's been taken advantage of many times. This means that he's got a wall up after so many times of being told that being open will only lead him to people that will hurt him. 
The best thing to do to remedy his defensiveness is to let him know you're not out to hurt him. The follow up to this is that it may take a really long time for him to grasp that you genuinely don't want to see him in harm's way. Your patience will be appreciated while the Cancer man relinquishes his grip on his old ways of understanding the intentions that others have for him. 
If your Cancer man does begin to unwind and let loose with his emotions, then make sure he's rewarded for this. Do not snap on him. Have your reaction but monitor your tone and make sure you're being loving and genuine no matter what. 
These actions are going to remind him that he's safe to relax with you. Giving him time to slowly peak out of his shell and test the waters around him first will make him believe in you. 
This is key to letting a Cancer man know that is by showing him that you are relationship material. He'll feel empowered to deepen his bond with you to extend into a full-fledged relationship.
3. Show Him That Your Home Is His Home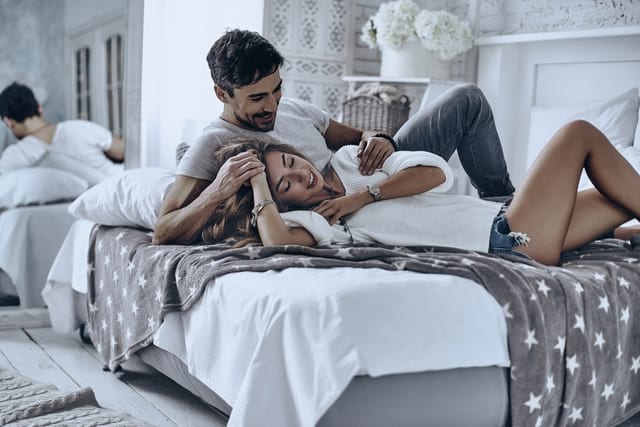 A Cancer is nothing without a home base – remember that! He's the type of guy who needs his home environment to be to his liking. If he feels he can't live with you, then this is going to be problematic for the future of the relationship… this is one step you don't want to overlook! 
Cancer's take their home seriously. He'd likely rather stay there forever than go out and make a name for himself. He's perfectly content with his creature comforts in an environment that feels good to him. This is why you need to pay attention to everything that he loves in his home environment and let him know that he can have all of that and more with you.
If he likes posters on his walls then try putting some on yours. If he's the type to have an immaculate kitchen then put some elbow grease into your own. This sort of home-mimicking will show him that the way he lives is going to mesh well with the way you live and also that you're flexible.  
A Cancer will never progress into an environment that threatens their security, and they need a great home to feel secure. If your living style and his are in sync then he's much more likely to want to expand your relationship together into something more! 
Read next: When Is It Okay To Say I Love You to a Cancer Man
4. Get Tight With His Fam
A Cancer, being representing by the Moon, has deep roots that reach into his past. Bloodlines and the Moon are intertwined, so you should expect that a Cancer is going to have fierce bonds with his family that no one, not even you, could tear him away from. 
This means that if you'd like to be with your Cancer guy for the long haul in a full-fledged love then you should be getting cozy with his family. 
If he has kids, you should make sure that he knows you're supportive of this. When you meet his parents, do what you must to schmooze and impress. And never say anything mean about his family to him! Always choose your words carefully because he's not going to want to hear slander. 
By showing him that you're in full support of his relationship to his family, you're showing him that you're just the type he wants to add into his tribe. He'll be excited to settle down into a full-fledged relationship with you.
Are you a woman who has achieved a full-fledged love with a Cancer man? What tricks do you have to share with the other women looking for help here? Share your tips in the comments below!  
If you feel like you need some private guidance on your relationship with a Cancer man, I've still got a few spots open for my 'VIP Consultation' service that you can book here to get instant clarity and guidance. Check it out right here.
Wishing you all the luck in the Universe,
Anna Kovach
---
---
Similar reads