A Cancer man in love is a wonderful thing to behold. Honestly, seeing a Cancer man around the person he loves will tell you obviously how he's feeling. But if he hasn't made it totally clear that he loves you yet, then you may have to be the one to make the move.
If you're dating a Cancer man then you're dating one of the most open-hearted guys of the Zodiac… once he gets to really know you. He has a few tell-tale signs that show if he's at the place to accept the love you have to offer him. 
A Cancer man can seem closed to others because they naturally want to let people in, but they often are easily hurt and so they close off after it happens to them. This is where Astrology can assist in identifying when he is in a spot where he will be receptive to your love for him. 
Keep reading to find out when it's okay to say 'I love you' to a Cancer man.
You've Met His Family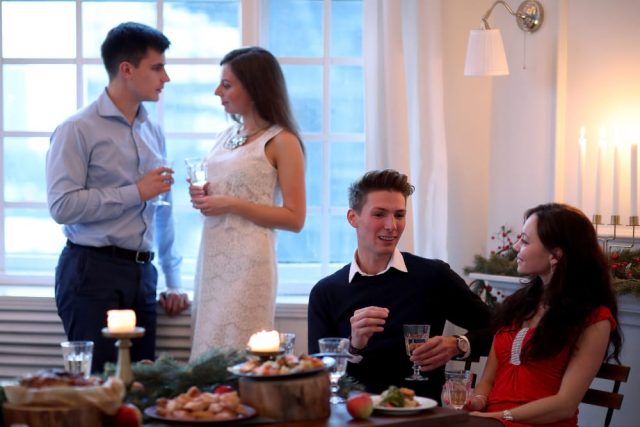 No other sign in the Zodiac puts as much emphasis on family as does the Cancer man. He is a momma's boy to his core, and that's a good thing! It's exactly what makes him the loveable guy you've fallen in love with. 
So, first thing's first, he needs to know that you're going to be getting along with his first love, the family. Have you been able to meet the family? 
If you've met them and they like you then you've made a huge step in winning this guy's heart. Family approval means more to him than any other sign, so if you've got his parents in support of the relationship then it's a sign that you're are good to go to drop the 'L' word.
He Has Opened Up To You
A Cancer man is probably one of the most loving men in the Zodiac. He wants so badly to be open and to be openly loving to everyone around him, but past hurt has stunted this. 
He has opened his heart up to others completely in the past and so when people he has loved turn their backs on him, he feels it to his core. As a result, he is often choosy with who he opens his heart up to. 
It was probably a while before he became really open with you but you know when he's opening up because nothing makes you feel as special as when a Cancerian man begins to truly let his guard down around you. 
So, if he has talked to you about any of the things that have put a shell around his heart, then it's a sign that he is opening it up to you. This is a great sign that it's safe to tell him I love you. 
He would only reveal these things if he was sure that you weren't going to use it to hurt him, which is about the highest honor a Cancer can give to his significant other. 
He's Making Romantic Gestures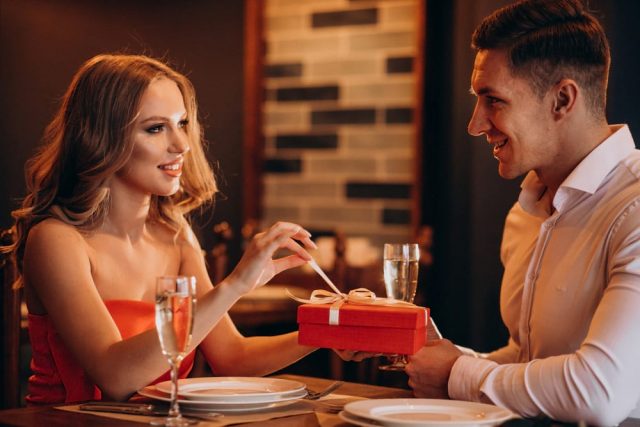 A Cancer man is famously subtle. He doesn't often like to make a big splash and he does not like all eyes on him. So, if he starts to act dopey and make grand gestures then you know you're in a good place to take the next step. 
If he gets the idea to spell out your name in flower petals, bring you flowers to work, or make you your favorite meals, then you can assume that he is already in love with you. 
He usually keeps his feelings pretty close to the vest. If he is being over the top or extravagant about you in any positive way then the dude is head over heels for you. 
His Body Language Speaks For Him
Cancers are ruled by the moon. The moon is often correlated with the physical body. So, for Cancers their body tells the story of how they truly feel. 
You've probably heard about some of those psychological hacks for telling if someone is into the conversation that they're having… a Cancer can lie with his mouth but his body will always tell the truth! 
He will be physically facing towards you when he talks to you, he will have his hands on your body no matter who is around, and he will be looking for your reaction to everything that anyone else is doing. 
Read next: Can You Trust A Cancer Man? 7 Ways to Tell
His Focus is Totally On You
This guy is all about memory. Cancers in general tend to hold the past really tightly to them as long as the memory has an emotional charge to it. 
So, when you see a Cancer guy really focusing in on you and seeming to get lost in the moment, he is likely trying to tuck some of these memories away for easy access in the future. 
And the only reason that a Cancer man would want memories of you is if he believes he's in for the long haul with you. 
You'll notice that he starts to wax poetic about the things you're doing or that he'll be watching your every move so he can store away how the swing of your hips looked or how the way you click your tongue sounded. 
Cancers are sentimental beings so they totally would get emotional about this type of thing. If you notice that he really starts to amp up his mental engagement with you then you know that he would likely be open to receiving your 'I love you.'
Now I know that dropping the L-bomb is a big and scary move to make. Nothing puts you out there to be hurt in quite the same way! A Cancer man is a subtle character and so much of the time knowing when to truly open up can be a gamble. 
If you're really observant you can always tell when he is in a position to really appreciate and reciprocate the love that he has for you. 
Just be mindful of the above points and if you're unsure, then just wait it out a little longer. Cancer men are not ones to say something without really mulling it over so it may take some time, but eventually his genuine feelings will be too much for him to hold back. 
But if you've read the above tips and feel that your Cancer man is displaying these, then I can guarantee that he will be open to your I love you. 
Just have faith and keep your eyes peeled for the signs around these guys! 
Have you told a Cancer man that you love him before? How did it go? I really want to know what your experience was! Comment below to dish about the details! 
Want to know more about if you and your Cancer man were meant to be? Take my Cancer man compatibility quiz! 
I wish you all the luck in the Universe, 
Anna Kovach