When you first start dating someone, there are a few essential pieces of information that you need to know. 
For starters, you need to know what his first and last name is, where he lives, what his interests are, who his family and friends are, and what he does for a living. 
Secondly, you need to know his birth information like the day he was born, the time he was born, and the location he was born, so you can create his chart and find out his astrological placements.
Knowing your partner's astrological placements from the beginning of the relationship helps you avoid any pitfalls and will reap more rewards along the way. 
Astrology is a tool that helps you understand your partner's pet peeves, likes, dislikes, do's and don'ts based on their Zodiac sign. 
Understanding the love compatibility between your Zodiac signs is helpful and informative, to know how to build a lasting relationship, especially if you are looking to date a Cancer man. 
When it comes to men born under the sign of the Cancer crab, there is a lot that you should know.
But fortunately for you, I've created this article guide to help you through the early stages of dating a Cancer man. 
Affectionate, touchy-feely, funny, and well-dressed, the Cancer man will knock you off your feet. 
Dating the Cancer man is fun and exciting, especially when you are just starting out. 
As a nurturing and understanding water sign, the Cancer man knows how to make his partner comfortable early on. 
His number one goal is to be your confidant, your safe space, and to help you open up. 
If you do decide to give love a chance, expect this sensitive man to talk about his feelings. If you want the relationship to grow organically, you should be prepared to talk about yours as well. 
When it comes to choosing dates, the Cancer man will take you somewhere intimate and quiet, where the two of you can talk closely and relax.
But behind the fun dates and sensual conversations, hides a genuine provider and teammate, a man who is devoted to building a family and protecting the one he loves.
As a crab, the Cancer man can also come across cold and emotionally guarded, he may be shy or timid until he learns he can trust you and start to relax. 
However, these are just a few insights into what it looks and feels like to be in the early dating stages with the Cancer man, so keep reading for more. 
1. The Introduction Phase
Before you can even begin getting to know each other, you and the Cancer man must first enter what I, as an astrologer, call the "Introduction Phase." 
During this phase of the relationship, you will meet the Cancer man and make your initial first impression, which is very important for how the relationship will progress. 
In the Introduction phase, the focus is on exchanging phone numbers and building an interest to get to know each other.
You may text a few times and scope out each other's social media. 
If you like him and want to get to know him further, let him know, because he does not believe in one-night stands. His water energy means that he is not good at them – he always catches feelings early on. 
A few tips on how to progress through the Introduction Phase:
Let him know you are interested. Text him. Call him. Like his pictures on social media. He likes attention, but only when someone does it in a moderate and respectful way. 

He's a traditionalist so keep that in mind when asking him questions about his values and beliefs. He will want to pick you up and do everything "right," so don't force anything on him before the first date. 
2. The Getting to Know Each Other Phase: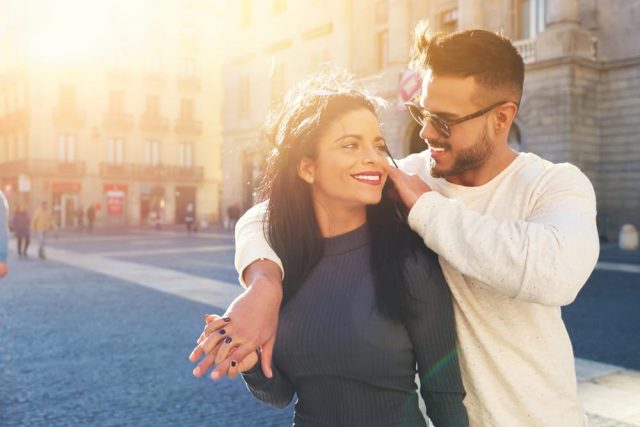 Once you've gotten through the awkwardness of the "are you single?" questions and such, you and your Cancer man should be ready to go out on your first official date and begin the "Getting to Know Each Other Phase." 
During this phase, you will start to notice more and more of what lies underneath the Cancer man's hard shell. 
How much he reveals and shares with you at this time depends on how comfortable you both are, especially when it comes to physical affection and expressing how you feel. 
As a sensitive water sign ruled by the Moon, the fastest moving celestial body, the Cancer man is one of the Zodiac's moodiest individuals. He is always racing from one emotional extreme to the next. 
Therefore, if you really want to get to know the Cancer man, you have to earn his trust and get past his walls. 
Like the crab, he clenches up, runs, and snaps his claws when he feels threatened.  
But underneath the hard shell is soft flesh. 
Your job during this phase is to slowly chip away at his shell.
Earn his trust by listening to his feelings, catering to his needs, and choosing fun, intimate dates that will give you the opportunity to spend quiet time together. Focus on building a foundation of honesty, reciprocity, and trust. 
A few tips on how to progress through the Getting to Know Each Other Phase:
Make physical contact. The Cancer man likes to touch. So, touching is one way that he can feel safe, and this does not have to be sexual. It can be something as simple as rubbing his back when he feels stressed or touching his arm in support when you are having a sensitive conversation — small physical reminders that show you care.

  
3. The Should We Date? Phase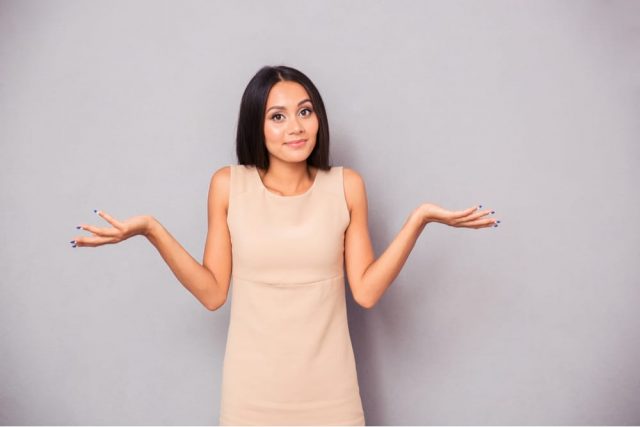 Committing to the Cancer man can be easy if he isn't carrying any lingering emotional baggage from his past and he knows without a shadow of a doubt that you are on the same page he is. 
Kind, loyal, and devoted are all words used to describe this man, but only when he's serious. 
If you've been getting to know each other and the connection builds, naturally he's going to want to move to the next level. You won't even have to ask. 
He will be the one to tell you when he's ready that he wants something more, so don't pressure him until he verbally tells you that he wants to take the relationship there. 
In the meantime, use this phase to start talking and listening more seriously about your vision for family and building a career together. 
What does that look like? 
A few tips on how to progress through the Should We Date? Phase:
This is usually the phase where you start to notice each other's pet peeves and everything does not feel as rosy. You may notice how moody he is and how that makes you feel, and vice versa. Keep a level head. Focus on building open communication practices so he can learn how to safely express his feelings. Sometimes the Cancer man can become overly emotional and attached, and this can be suffocating and raise red flags for those he loves. But he doesn't mean to be emotionally conflicting, he just needs someone who understands his complex feelings and are willing to work with him through them. 
4. The I Really Like You/Let's Get Serious Phase
Now that you've decided that you can deal with each other and your synergy is strong, this is the phase where things start to formulate into real feelings and the Cancer man truly opens up. 
You start to move beyond his walls and can experience him for the loving, nurturing, and attentive man that he is. 
If you haven't met each other's family yet, this is an excellent time to do so. 
Just remember to take things slow because the Cancer man is either head over heels in love at first sight or he needs extra time, whatever the case may be, find your unique pace. 
A few tips on how to progress through the I Really Like You/Let's Get Serious Phase: 
Make it a consistent routine to plan sweet surprises for each other. The Cancer man is very nostalgic. He will melt at anything involving intimate time, PDA, and gourmet food. This man loves to cook and eat! 
Read next: 7 Questions That Make a Cancer Man Fall in Love
Final Thoughts
Now that you know the different early stages of dating a Cancer man and a few tips on how to progress, what stage are you in with your Cancer guy? And how did this quick article guide help? 
You can share any thoughts or advice with me in the comments. 
I look forward to hearing from you.
Also, if you want more advice on how to date and deepen your connection with a Cancer man, check out my guide Cancer Man Secrets. You can download it here and start a new relationship journey today. 
Wishing you all the love in the universe. 
Your sister and friend, 
Anna Kovach 
---
---
Similar reads