If you are wondering what the Cancer man wants from a woman especially in bed, you'll want to keep reading. Find out more about the Cancer man and sex.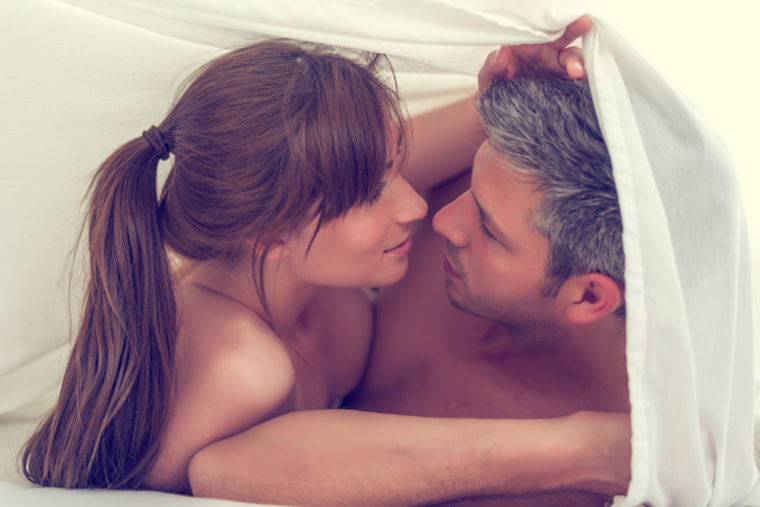 If you are wondering what the Cancer man wants from a woman especially in bed, you'll want to keep reading. There are things you should definitely know regarding what turns a Cancer man on and what he desires. Take a peek now to find out more about the Cancer Man and Sex.
Who the Cancer Man Is
To understand what a Cancer man wants, you need to know WHO he is. The Cancer man is a sweet, endearing, kind, and empathic type of guy. He's looking to find the right woman, settle down, and have a family.
He wants to find the woman who speaks to his heart, shows him warmth, loyalty, love, and security. He wants her to be independent, classy, able to cook and run a house hold. He is looking for the perfect woman, yes.
Even though he may not find someone who does it all, he'll surely find someone who is darned close whom he will treat like gold. He isn't interested in women who are lazy or looking to take his money.
He prefers a woman who takes care of herself and doesn't need his help. He will offer up his help though to help make her life easier when he falls in love with her. He will adore her and lavish her in just about anything she could wish for.
Cancer man sometimes will indulge in a one night stand or have a fling but that's typically when he's not ready to settle down or hasn't found the right lady. He's also susceptible to addiction of any kind.
He's very sensitive and gives his heart away when sometimes he shouldn't and can get involved with people who take advantage of him. He tries to find ways to give his life meaning or pleasure which is why addiction can happen.
Cancer guy has to make sure he doesn't give in to temptation or addiction so that he can stay clear, focused, and on the right path to finding the right partner who will be his partner, wife, and mother to his children.
Cancer Man and Sex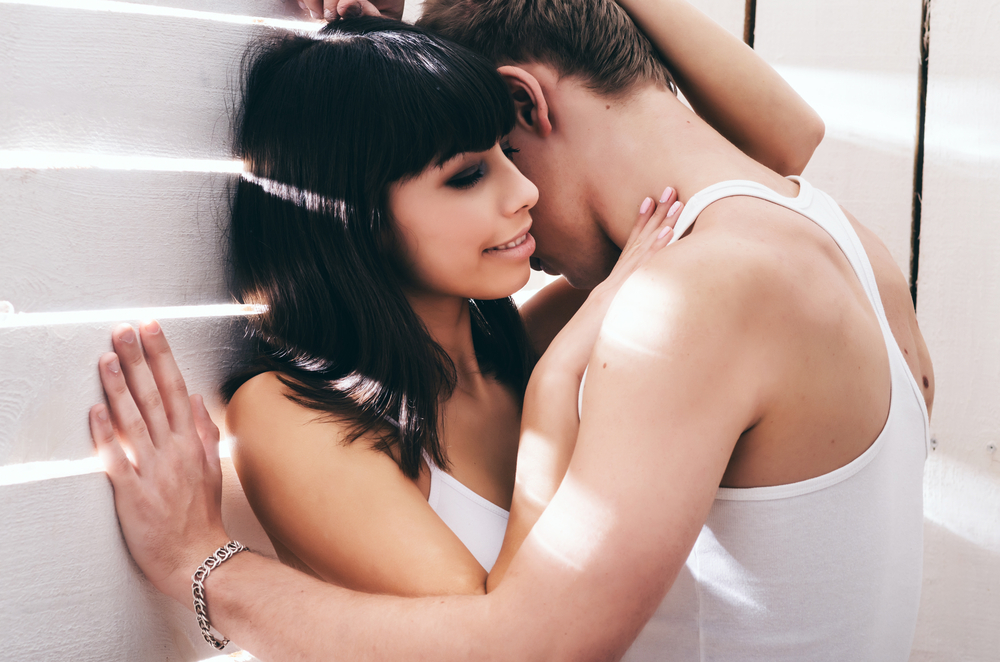 What does this guy like in bed? What satisfies him? What can you do? One of the biggest things you can do is show him how much you can do for yourself but still "need" him to fulfill your sexual desire.
Finding ways to show him you really want him will help him see what you've got on your mind. Flirt with him, compliment him, touch him, and talk dirty to him. He will absolutely love it!
He'll also love it if you dress really sexy. No need to look trashy but looking sexy in a classic sense will drive him wild. Wear something like a long skirt with a very long slit revealing one of your legs with thigh high stockings on. He'll lose his cool.
You can also wear other suggestive clothing that doesn't quite reveal your goods entirely but enough to tempt him and make his imagination go crazy. This thrills him and makes him want to see more.
Send him dirty text messages explaining what you'd like to do to him or what you'd like him to do to you. While he likes taking control in the bedroom much of the time, he's not above letting you have some control here and there.
He loves kinky sex and loves to experiment. The naughtier your ideas are, the more he's going to be into it. It doesn't matter if you're in love with him or just having a fling with him, he'll make you feel sheer ecstasy.
In fact, this is why so many women fall in love with him. Cancer man is good at what he does in giving pleasure that they assume this guy loves them but sometimes he's just enjoying sex.
Be very clear from the get go if you're into having a fling or if you want more from him. That way there is no confusion and you can just enjoy the intimacy you have with him.
Cancer Man Erogenous Zone
What is the Cancer man's most sensitive area to eroticism? His nipples are! Let's face it, what other purpose would males have nipples if not for tweaking, kissing, and licking to give them pleasure?
This man absolutely is sensitive in his nipple area and if you really want to intoxicate him, do what you can to get his blood pumping with his nipples. He'll absolutely be beside himself and give you anything you want.
He's also nearly obsessed with oral sex. He loves to give so be ready! If you aren't into receiving that much, be open-minded and let him try. He's really talented at what he does and you won't be disappointed. Just relax!
He loves to receive also. He'll definitely appreciate oral play anytime you offer it up. It helps set the mood and it helps turn him on to heights of pleasure that he'll want to be sure that you are fully satisfied too.
Affection and Tenderness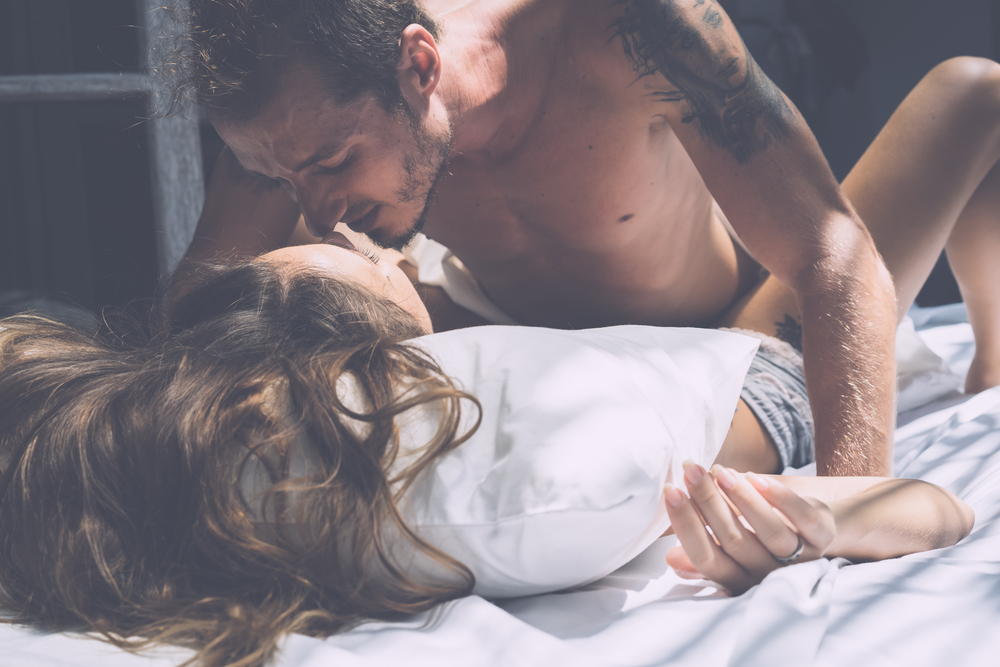 Whether you're dating a Cancer man or just having a casual encounter, the Cancer man is very tender and caring. He may actually want to cuddle after sex or give you some really sweet affection.
It doesn't mean he's in love with you necessarily but he could be. Again, you really want to be sure what your intent is with him from the beginning and let him know so that no one is confused as to what this is between you.
If you want a relationship with him, you might consider taking things slowly and waiting on the sex. Not a long time but long enough to establish a "courting" pattern therefore it leads somewhere special.
There is no need to hurry up. If he tries to hurry you should make sure you check to see what his intention is with you before you proceed. Then you'll know if it's possibly love or just sex.
If you're ready to understand your Cancer man and sex, and if you want to catch him and keep him click here to learn more about Cancer Man Secrets.
Share your story (or situation) with our community in the comment section below (don't worry, it's anonymous).
Wishing you all the luck of the universe
Your friend and Relationship Astrologer,
Anna Kovach
---
---
Similar reads