June is one of the most fiery and cerebrally charged months of the year, despite the Sun entering Cancer on the 21st. There is a New Moon in Gemini on the 10th, and a Sagittarius Full Moon on the 24th. Not only is it Gemini season with a New Moon in witty and cerebral Gemini, but it's also a Solar Eclipse! That's right, it's Eclipse season and the energies circulating round in the collective energy field are confusing, to say the least. Read on to discover the best ways to find a connection. 
How To Attract A Cancer Man In June 2021
1. Be Gentle
Keep your energy as sensitive and considerate as possible for the first half of the month. The Cancer man won't be wanting to jump into any connection or new relationship while the Sun is in Gemini. All the cerebral and mentally charged energy is making him feel a bit out of sorts. 
This is the type of energy that makes this man want to either get lost in love and romance, or channel all his energy into work and business or career. As you are seeking a new connection, this doesn't leave many positive prospects for you!
So, it's important that you be gentle and instinctive. Respond to his vulnerabilities and insecurities – he will definitely be feeling more sensitive than usual. This is actually a great time to set the tone and mood for later in the month, and the upcoming months. 
June 1st to the 20th can be rocky with some confusion and tension, however this doesn't mean all is doomed. It is often in the space and silence where creation and pure potential arises. Be gentle and play it cool for now. Let him know you're there, that you're not pushy or needy, and that you can hold your own while being nurturing and kind. Even if it only strikes a chord subconsciously, the subconscious will come to conscious light later on…
2. Remind Him Of Inspiration In His Life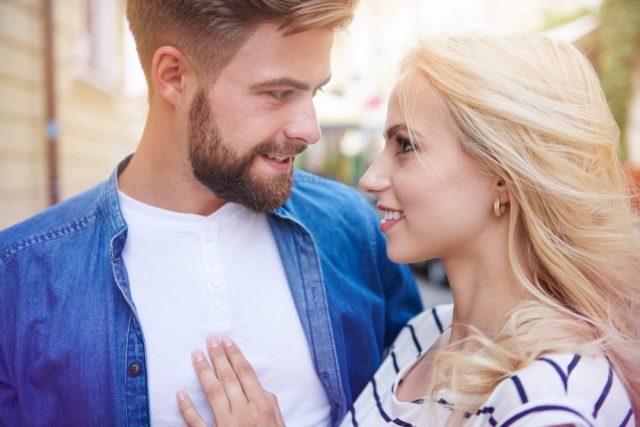 One way the Gemini New Moon Solar Eclipse and Sagittarius Full Moon are influencing him positively is with regards to creativity, artistic talents, and inspiration. It is known that Cancer is one of the most creative and imaginative signs, therefore anyone can connect with him this month. Remind him of all positivity within and around. Find ways to put him in touch with his soul and spirit, with his own inspiring nature and the inspiration all around. Always keep the conversation steered away from pessimistic thinking and towards optimism and positivity. Energy needs to flow this June otherwise he will fall into mild depression and despair, darkness and negativity. 
This piece of wisdom is integrated for some people, such as water and earth signs, yet for others – like air and fire – you may need a healthy reminder. Cancer functions on a different frequency to many. This guy is emotional, sensitive, and deeply instinctual. He is ruled by the planet of emotions, the subconscious and feelings, everything 'inner' (as opposed to outer, like the Sun's influence) and connected to feminine and receptive magnetic energy. The Moon is essentially our subconscious, and the Cancer man is powered by his strong and well-developed instincts. 
Why share this? Because, knowing this will help you to find a connection. Whether you try to connect on a psychological, emotional, spiritual or physical level, be mindful of his core vibration: imaginative and instinctive thinking, feeling, and extrasensory perception. You can find common ground in the divine and sublime. 
Majestic and soulful vibes are a way to make him very interested in you and to bring him out of his slumber, which only adds to his admiration for you. Don't try to fit into the status quo this month or what is considered societal acceptable. Think in terms of non-linear time (inspiration, the divine) and multidimensionality. 
3. Speak Benevolently
You should put intention into your words and speech too. Other signs might get offended and outright turned off, thinking you're slow or see them as unintelligent, however the Cancer man requires some slow and gentle communication. Speaking slowly and deliberately with intention shows him that you're aware of his sensitivities and considerate of his feelings. 
For some people and men, an 'opposite' Astrological cycle and season can help us to access the things we need to integrate. For example, Cancer is water and therefore could potentially find strength in the Gemini traits. Yet, there is simply so much overpowering and chaotic energy around that it actually has the opposite effect. Gemini season combined with a Solar Eclipse in Gemini brings his insecurities up to the surface.
Project kindness, love and healing into your words. Picture him as someone who's just suffered from heartache or a difficult life situation, and thus they need to be treated with utmost compassion and patience. No, he's not slow, he's actually extremely intelligent. He just needs a bit of TLC and recognition. If you can master this, the way you communicate, the aura and vibe you project, you will see a completely different man when the Sun enters his own sign on the 21st. Patience is a virtue, in this case.
4. Be Caring, Honest, And Open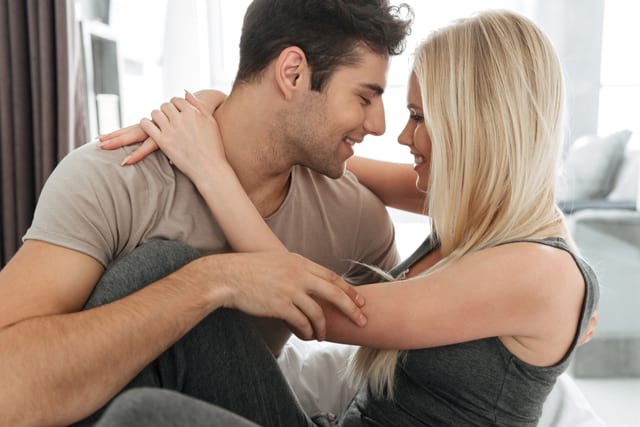 You've been patient and benevolent… yay! Now you can really reap the rewards of your tolerance and empathy. It's Cancer season from the 21st, the perfect time for romance, subtle flirting and letting your magnetic and feminine beauty shine. If you're new to my site you might want to check out your compatibility. 
The Cancer man is one of the most receptive and passive men of the Zodiac. He's caring, nurturing and deeply intuitive – he also desires intimacy and lots of affection. This is very opposite to, say, Aries, Gemini, Sagittarius, or Aquarius. If you consider yourself naturally sensitive and feminine in nature, you have an advantage. This is what I like to call 'soulmate potential,' you already have the key ingredients for a harmonious and drama-free relationship.
Check out the link at the end of this article. The Cancer man secrets will help you to understand him better, the way he ticks, and what he looks for in a lover and partner. During his own season (when the Sun is in Cancer) all of his beautiful qualities and traits are amplified. Tune into these. 
5. Avoid Confrontation
Finally, avoid getting into petty arguments and confrontation. Gemini season can bring up our pessimistic, superficial, and quick-to-temper or get frustrated side. We may all find ourselves getting annoyed or worked up for no apparent reason. Gemini is ruled by Mercury, the 'messenger' planet of communication, so all aspects of the mind, intellect and higher reasoning are increased. All in all, this implies there is tension and unnecessary arguments in store. Especially for Cancer, he sometimes speaks without thinking based on being so instinctive, but from a place birthed from insecurity and self-doubt. 
Just be very mindful of the energy you project out, and the way you say things, what you say, etc. June is an excellent month for meditation and spiritual healing. If your Cancer love interest is spiritually open or inclined why not suggest a romantic date out in nature? The freshness and limitless life force of the natural world will help to keep your budding bond on track. And, it can help to build a connection rooted in depth of feeling, intimacy, and spirituality… 
Read next: 7 Reasons Why Cancer Men Stay Committed (And Interested)
Final Thoughts & Key Astrological Transits
Keep your cool and stay calm. There are much brighter prospects closer to the end of the month, but you can still show your heart and empathy earlier on. There's also a creative and imaginative link all month which enables you to be seen in a positive and favorable light, if you have your own artistic talents and gifts! 
And if you feel like you need some private guidance on your relationship, I've still got a few spots open for my 'VIP Consultation' service that you can book here to get instant clarity and guidance. You can book your private consultation here.
Wishing you light, love, and all the luck in the Universe on your journey!
Your friend and Relationship Astrologer,
Anna Kovach
---
---
Similar reads