Every month, the planets change signs and affect our relationships. Depending on the planetary movements, it may be tough to understand the needs and desires of the Cancer man. But with my tips based on the monthly energy, you can draw the attention of a Cancer man or improve your relationship with one in June 2020.
Attracting a Cancer Man in June 2020
1. Less Is More
When it comes to love and romance, the Cancer man is the hopeless romantic who wants the mariachi band, rose petal walkway, and elaborate dinner for two.
But with the transit Gemini Sun in his twelfth house of endings and solitude until June 20, the Cancer man may be quieter about his romantic affections.
During this period, the Cancer man will be most attracted to the woman who can bring simplicity to his life and affairs. He wants someone who understands that less is more and that small gestures can mean big things.
Although he may be more introverted and in tune with his feelings than usual, he will still be attentive to you, especially if you share a deep spiritual and intellectual connection.
The twelfth house in Astrology is natively ruled by Pisces, the sign of selflessness, unconditional love, mystery, and compassionate service, so shower him with little acts of kindness. His heart will melt!
For example, you may try things like sending him a special delivery, leaving a love note on his mirror, making him breakfast in bed, or picking out his favorite candy and snacks.
Keep it simple and thoughtful. Your heart will speak louder than your words. He will feel it.
On June 20, when the Cancer Sun illuminates his first house of self and identity, you may notice that he becomes more like himself again or slowly becomes more and more energetic as the month ends.
During this period, it's best to follow his lead. His interests and priorities are shifting, and he may need a little more time to readjust. Give him the time and energy he needs to come out of his shell.
On or around June 21, the day of the Cancer New Moon and Solar Eclipse, commit to a project or goal together. This will help you stay bonded and create a new pattern in love throughout retrograde and eclipse season.
2. Stay Present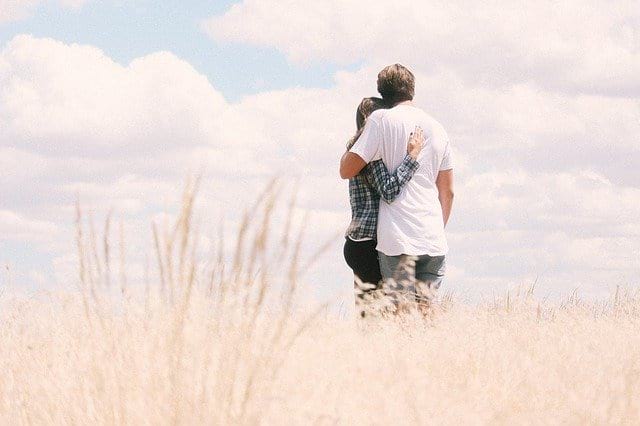 With Venus retrograde in Gemini until June 25, the Cancer man may be feeling distracted or scattered.
Instead of snapping at him or pushing him with criticism, respect his stillness.
If you pull back and use this period to focus on your introspection, you'll realize that this experience can be healing; it can help you appreciate the moment and the attraction you are building together.
To stay connected, try doing shared activities that encourage spontaneity and easiness.
For example, if you notice that he's too deep in his thoughts and missing the moment around him, gently pull him away from whatever is consuming him and ask him to dance. Just bust a move right where you are!
Fun, lighthearted, and thoughtful gestures like this will help him feel supported and seen. It also reminds him that love and life are always in the present.
Although Venus will end its retrograde transit in Gemini on June 25, Venus will remain in Gemini until August 7.
Once Venus stations direct, notice how much deeper your connection is. What have you learned about your Cancer man?
How can you use this wisdom to better cater to his needs?
Even if this is one of the challenging transits for the Cancer man in 2020, it's sculpting and shaping him to be a better, more conscientious and evolved man.
So support his rising and help him stay in the present. Love will bloom for you in August if you do.
3. Don't Interfere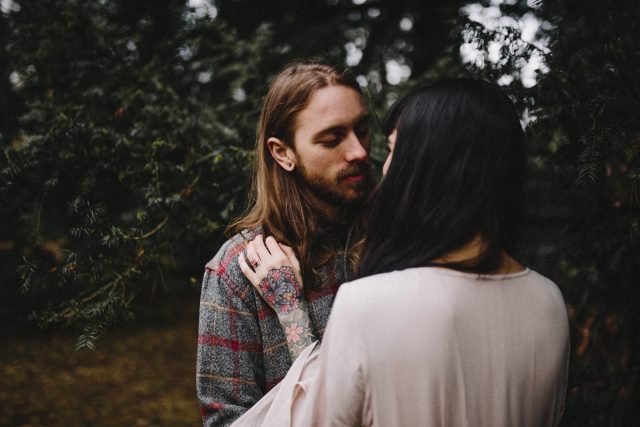 To add even more retrograde fuel to the fire, Mercury will station retrograde in Cancer on June 18, highlighting the Cancer man's first house of self and identity.
When Mercury stations retrograde, which happens about every three or four months, Mercury invites the Cancer man to pull back and reflect.
As the planet of intellect, communication, and simple technology, Mercury's retrograde in Cancer asks the Cancer man to evaluate his personal goals and ambitions.
How he expresses his desires and overall self-confidence is under review, and this may affect how he communicates and shares his energy with you.
Instead of interfering and projecting your beliefs, let him do his thing.
Finding ways to encourage him to stay balanced—like going for walks in nature, keeping a daily routine, and accepting any changes he wishes to make to his appearance and overall persona—will be most attractive to the Cancer man in June 2020.
Again, the Cancer New Moon and Solar Eclipse on June 21 are like his personal New Year. So don't be shocked if the unexpected happens.
Having you as a support person that the Cancer man can lean on in times of transition will be a comfort to him, and he will show you his appreciation when Mercury enters Leo on August 4.
If possible, a day trip at the end of June would be good for your relationship. You could also try a picnic in the backyard or on the porch.
Any time together is valuable.
Read next: When a Cancer Man Wants You: Use These 5 Classy Tricks
4. Encourage Him to Dream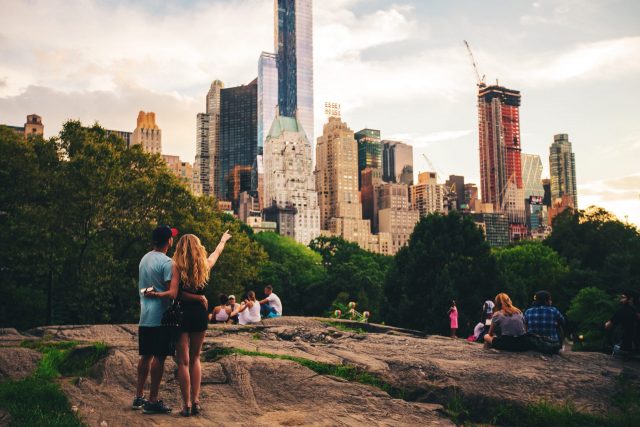 Mars, the planet of willpower, sexuality, and action, will remain in the Cancer man's ninth house of exploration and expansion until June 27.
During this period, his desire to explore new environments, cultures, and beliefs is heightened.
If you are an adventurous sign like Leo, Gemini, Sagittarius, or even Libra, you can help the Cancer man ease out of his shell and experience life from a new perspective.
What I find interesting about this transit is that Mars in Pisces is very introverted, and the ninth house is ruled by opinionated storyteller Sagittarius, the spokesperson of the Zodiac.
So inevitably, the Cancer man is going to feel uncomfortable here, but this is where you can swoop in and help him grow. You can show him, one baby step at a time, that life is full of adventure, and when you learn to surrender to your fears, great things do happen.
Mars in Pisces enjoys movement and community service, so if you can, inspire him to dream big.
Maybe expose him to a few charities or causes that inspire you or role models that align with his higher vision for life. He will appreciate the generosity you put into it.
Travel isn't as accessible now, so travel through the mind.
Encourage him to tap into his imagination. Maybe suggest doing a shared vision board or bucket list to all the places you would love to go to; just talking about what you aspire to do as individuals and as a couple brightens his mood.
If you want to attract a Cancer man in June 2020, understand that less is more, stay present in the moment, don't interfere with his plans, and encourage him to dream big. This is the month where you focus less on the romance and more on being his life partner and friend.
As a relationship astrologer, I've helped thousands of women like you all around the world build a healthy, long-lasting relationship with a Cancer man. 
My guide Cancer Man Secrets is better than any daily, weekly, or monthly horoscope app you'll ever read. Instead of just giving you the basic knowledge of the Cancer man, I share real-life stories and examples of women who have been where you are and have overcome their challenges—and are now living the love story of their dreams.
If you're ready to dive deeper and start your journey to unconditional love with your Cancer man, you can purchase Cancer Man Secrets here.
And while you're at it, go ahead and find out the compatibility between you and your Cancer man with my free compatibility quiz. It's an easy way to see if you have what it takes to make it in the long term.
Have you noticed these astrological influences on your Cancer man? Let me know in the comment section below!
Your sister and relationship astrologer,
Anna Kovach