It's the Cancer man's season and with this reality comes a wonderful and harmonious vibe that he adores. He feels at home when the Sun's in Cancer, so being in the know of his qualities and strengths is a must! There's a link at the end of this article to discover everything you need to know about him, and more, but first… here are the top five things to know, do, and avoid this July!

How To Attract A Cancer Man In July 2021
1. A Green Light For Nostalgia
Cancer is ruled by the 4th house of home, roots, the mother, emotions and feelings, and physical foundations leading to security and belonging. We all feel more connected to our family past and roots when the Sun is in Cancer, but even more so for the Cancer man. There's a reflective, dreamy and introspective vibe until the 22nd, and this is providing space and opportunity for "subtle connection." What is this? Subtle connection is the Cancer man's art!
Spirituality, clairvoyance, psychic gifts, sensitivity, evolved empathy, and appreciating the mystical and gentle aspects of life and being are wrapped into one cosmic embrace. You should be sentimental and sensitive, nostalgic and mindful. 
Self-awareness is called for – this man is deeply in tune with his roots and his truth, and his mind is feeling liberated to wander and explore the deeper meanings and mysteries of life. Linked to this is his love of home and most likely his mother too. 
If you really want to get on his wavelength, ask him questions about his past and childhood. Be genuinely interested in his family and personal life, also showing him in some way that you too love and cherish your mother.
A disconnect from your own roots is a red flag for him. Unlike other signs who may struggle in the realm of emotions and feelings, Cancer is self-mastered: he's reached expert level. He's got introspection and reflecting on his past mastered, he's open to healing and self-improvement and has been for a long time, no doubt. 
So, any sign of not being able to open up intimately and vulnerably, or meet/look at your own past with emotional depth, sincerity and transparency (including emotional maturity and intelligence) is a warning signal. Work on this within and inside before meeting him.
2. Imagine, Envision, Idealize…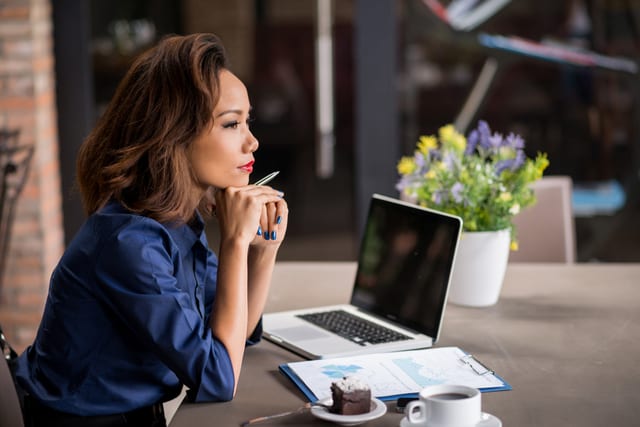 Not only is it Cancer season with a powerful emphasis on the imagination, but it's also Full Moon in Aquarius time on the 24th. The Moon, Cancer's ruling planet, is assisting us in connecting to our imaginations and inner dreamer qualities. Then, the Aquarius moon expands and amplifies this further by aligning us with our idealist and visionary. 
Although Cancer and Aquarius aren't considered too compatible, this is a beautiful mix of energies if you are seeking to connect on a spiritual and mental (higher plane) level. You can find significant moments of expanding your consciousness together which will only enhance and strengthen your connection.
As for Lunar's influence, Cancer season is a great time to show him your lyrical, musical and poetic skills. We're craving imaginative and artistic self-expression… The Moon is the planet of the imagination and subconscious mind after all; therefore, you may find yourself surprised at how well you can sing, how quickly you can pick up on language and esoteric or spiritual insights, and how you randomly break into song or rhyme! 
Cancer loves this so don't feel shy to express yourself. Dance is another way to his heart. Thus, if you're a dancer – or a musician, or performer of any kind for that matter – be expressive, glow and shine in a subtle way. Save the dramatics for when the Sun enters Leo later in the month and stick with a feminine and magnetic approach.
3. Compassion Rules
Connect to the Cancer's main strengths of compassion, nurturance and empathy. Cancer is the 'Caregiver' and 'Great Nurturer' in Astrology. This is the most well-known and understood aspect of the Cancerian personality. He's also got the essence of a healer – a natural counsellor, therapist, and mystic-spiritual healer. 
Many people born into water signs are powerful intuitives and healers, it's a gift that comes with water's magic. Solely on compassion, be sensitive and avoid dismissive behavior at all costs. This means not to go and dismiss or desensitize his feelings or heartfelt expressions. No matter how physically attractive, vibrant or intelligent and bright you are, if you can't show depth and sensitivity when it's needed, then he won't want you.
There's a thing called 'Zodiac enemies.' This is basically the star sign you are least compatible with, and have a natural clash with. Aries is by all definitions Cancer's "enemy" (energetically) with Sagittarius coming in close second. You may want to look into the Aries and Sagittarius personality traits if you aren't already familiar, to understand what to do and not do. There are pearls of wisdom and gems of blessings to be found in Astrology…
4. Quirky By Nature?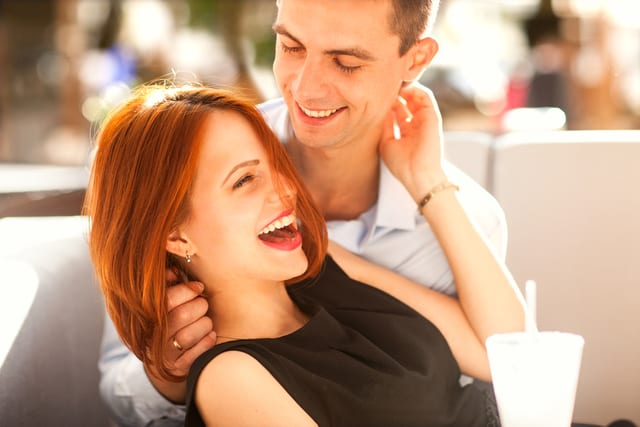 If you're looking for a lover and companion to laugh and joke with, be goofy and let your inner child play, the Cancer man is a special creature indeed. He is very goofy, however only when he feels comfortable around you such as with close friends and family, or when it's his season. 
Do you consider yourself high-spirited, fun to be around, playful and goofy? Because, if you do, don't think three times about showing it. It's okay to have some belly laughs and innocent rumblings this July. If you want to play like children, play! If you want to flirt innocently and connect through the sheer joy of being alive, be as frisky and irresistibly vulnerable as you desire.
Cancer is very much open to sensitive, shy or reserved, introverted, 'goofy,' and vulnerable individuals. There's a common ground in his eyes. And, remember that the Aquarius Full Moon is possibly one of the quirkiest of the year. 
In addition to highlighting our inner visionaries and idealistic dreamers, La Luna is also making us silly and playful – and in genuine need of laughter and witty humor. Crack some jokes, just make sure they have style and grace.
5. Bring Out The Charm
Finally, some people assume Cancer is all melancholy and sensitivity, yet this guy is wonderfully charming and charismatic. He's also passionate and possess a rare type of magnetic intensity. Opposites do attract, but like also attracts like! Of course, don't put anything on – always be your authentic true self, but do be conscious of his needs in love. 
In other months he may become slightly pessimistic or suffer from low moods and depression, however this month is different. If you see his energy levels dropping it's because he's momentarily reflecting. Either join him there in a charming and co-operative, supportive, way, or seek to shift the tone and mood to something optimistic and inspiring. 
Cancer is intuitive, caring, secretive, introspective, imaginative and creative thus attuning to any of these traits will instantly bring out his best self.
Read next: The 9 Signs And Ways A Cancer Man Shows That He's In Love (Maybe With You!)
Final Thoughts & Key Astrological Transits
The New Moon in Cancer on the 10th is an ideal time to suggest something grounded in terms of a date or taking your relationship to the next level. Seek emotional as well as psychological and spiritual connection this month, and don't be timid of being creative and inspiring. 
Keep things low key and retain a chilled and laid-back, modest and down-to-earth vibe, whilst showing off your talents and unique gifts and wisdom with flair. Visit my blog to unveil more Cancer Man Secrets and find out more!
And if you wish to get personal guidance on your relationship, here you can book my private consultation.
Wishing you light, love, and all the luck in the Universe on your journey!
Your friend and Relationship Astrologer,
Anna Kovach
---
---
Similar reads