Are you a Capricorn woman who is wondering if the Cancer man is worth your time or energy getting involved with much less having sexual relations? Good news! I have some information that you really should read. Continue on to find out more about the Cancer man and Capricorn woman in bed and how it may fare.
What Draws Cancer Man and Capricorn Woman Together?
These two are a spicy combination, whether they chose to have a sexual arrangement or decide to go for a full-blown relationship with all the trimmings. They are terrific together.
So why are they like magnets with each other? For starters the Cancer man is ruled by the Moon and the Capricorn woman is ruled by Saturn. These are two deeply emotionally fueled hearts.
Saturn is always looking for deeper healing and the Moon is looking for healing and mending as well. This means that these two may be drawn together by the need or fate for healing that which has been wounded.
These two may have had past lives together where they had some damage occur that requires them to be tied together in this life in order to heal that which still needs attention.
Either way, they both have a sense of deep family bonding and making sure that their own family is well adjusted, loving, and successful. Their desire to have a family seems to spiritually draw these two together.
While they are both physically attracted to each other, the core of their spirit is even more drawn in. They can feel the pull that makes them want to get to know each other more.
This deep connection definitely helps in the sexual department. They want to get close as two people can get. It's more likely a relationship union that comes out of this rather than just sex but if the mood strikes, they could certainly have a fling.
Common Bonds Between Them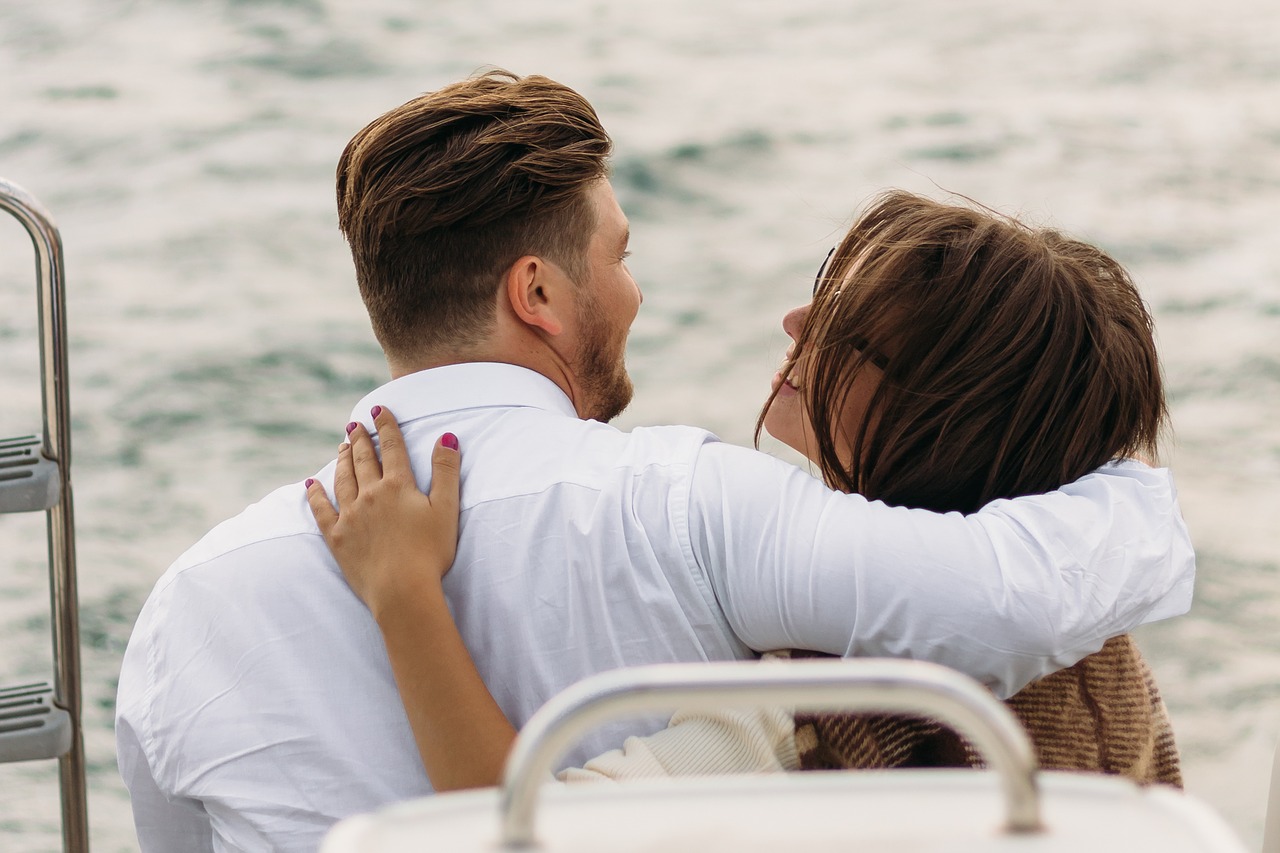 I mentioned why they are drawn to each other but something else you should know is what they have in common that makes it so easy for them to be friends, lovers, and life mates as well as parents.
They are both intelligent and seem to have conversation that bodes well when it comes to talk about life matters, news, or anything else going on in the practical sense. They never get bored talking to each other.
Their emotional bond is something that is really quite fascinating. They seem to get each other on a deeper level than most others can comprehend which makes them quite amazing as lovers.
Trust comes very easy with these two. Cancer man knows that his Capricorn lady is solid as a rock. Capricorn woman knows that the devotion of her Cancer man is unparalleled. The two just know they're able to trust one another.
Naturally the Cancer man and Capricorn woman likely have a whole lot in common as far as interests, activities, etc. They both love lots of the same stuff and it will help them to always have something neat to do.
The Sexual Mark Between Cancer Man and Capricorn Woman
Clearly these two get along on most other levels which also means sex will be another area where they do quite well. Whether they are angling for an actual relationship or they're just up for a fling, they will enjoy the time they have.
They are opposing signs that are magnetized toward each other. The Capricorn woman is quite delicate with her patience for her Cancer man and his needs or desires in the bedroom.
The Cancer man is sensitive and aware of the Capricorn woman's desires as well. He will aim to please her in whatever way she wants. Both can be rather kinky and it's quite possible they will share this.
If one of them has a fetish, the other is more inclined to be accepting and even try it out. If it's a success, it will just be one more thing that they share. What could be better than that?
Each will fulfill the cravings that the other has which makes for a very hot and sexy time in the bedroom for the Cancer man and Capricorn woman. You want to know if it's worth it. I'd say that it quite is!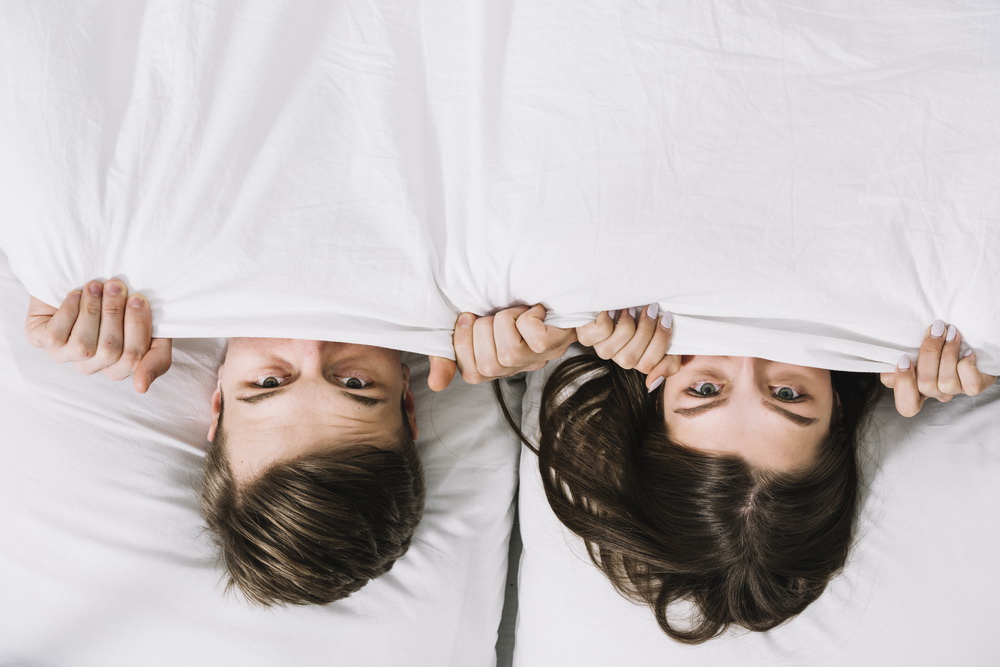 When It Comes Down To It
Whether these two want to have a sexual interlude, arrangement, or relationship, they will be highly turned on, successful, and happy with their choices. Anything that one partner has that the other doesn't, they will balance each other.
This union is like a yin and yang connection. Where Capricorn woman may be lacking in empathy, the Cancer man can teach her how to access her heart and soul more.
The Capricorn woman will teach the Cancer man how to be more disciplined in bed, in life, and with his ability to get things done for success. There are other things about each other that can be leveled out by learning and understanding.
The Cancer man will do just about anything for his Capricorn queen. Capricorn queen will always make sure things are in order. As parents, they really do well. Capricorn woman will take charge and Cancer man will provide lots of nurturing.
These two could be excellent business partners as well if they chose a line of business they'd like to get into. Perhaps Cancer man comes up with an idea that Capricorn woman will help him learn to work toward.
She'll be the motivator and he'll be the dreamer and innovator. The two would do an amazing job as either sexual partners, life partners, spouses, parents, or business partners.
Any which way they turn, they have the potential to be quite an amazing duo if they really want to give it a chance. If it's all about sex, it will be quite thrilling for them both but they have potential for so much more.
Are you a Capricorn woman with a Cancer man experience? Tell me about it!
Share your story (or situation) with our community in the comment section below (don't worry, it's anonymous).
Wishing you all the luck of the universe
If you're ready to understand more about how compatible are Cancer man and Capricorn woman, check out my brand new Cancer Man and Capricorn Woman Love Compatibility Guide, and if you want to catch him and keep him click here to learn more about Cancer Man Secrets.
Your friend and Relationship Astrologer,
Anna Kovach