Have you ever dated a Cancer man?
Or — Have you ever thought about getting to know a Cancer man, but felt turned off by him or thought he was too closed off or mysterious?
If the answer is yes, my hope is to help you get to know the Cancer man by sharing four things nobody may have ever told you about dating him.
As one of the zodiac's most loving, nurturing, and considerate signs, Cancer men are excellent lovers and providers, although they do have a moody side.
But underneath the surface they are kind and calm-natured. They value tradition while still honoring and seeking the highest quality of living life has to offer.
Cancer men are loyal counterparts and faithful lovers. They are not known for polygamy or playing the field.
Want to know more interesting things about the Cancer man you may not know?
Keep reading and I'll share more.
4 Things Nobody Tells You About Dating a Cancer Man
1. They're Homebodies
When it comes to dating a Cancer man, it's important to note that they are the proud rulers of the fourth house, the house in astrology that rules one's place of living, family, and emotional home.
Therefore, when it comes to love, the Cancer man is a natural homebody.
He prefers quiet and private environments, rather than being front and center of a crowd.
Instead of planning an outgoing night out, Cancer men would rather plan a wild night in.
They are typically not party poopers or squares, they just want to party on their own terms, and that means bringing the action to them.
So, if you haven't noticed yet, a lot of nights for Club Cancer will take place at — you guessed it, home.
2. They're Hopeless Romantics
Romeo, Casanova, Cupid, and Cancer men all have one thing in common.
Do you know what it is?
Besides them all having a name that begins with a C (except Romeo), what they all share is a common case of "hopeless romantic syndrome."
They are all plagued with the cureless disease of wanting love at all costs, even when it hurts them.
Known for his watery-moods and extreme sensitivity, the Cancer man is one of the hopeless romantics in the zodiac.
He is always going above and beyond to be there for his special lady, in any way he can.
From sending her flowers, to making sure she's always happy and fed, the Cancer man takes pride in being a present partner, spouse, and one day, a dad.
3. They Love to Eat
Speaking of making sure his lady is always fed, did you know that the Cancer man loves to eat?
Whether you're dining in or dining out, it doesn't matter, food is food to the hungry Cancer man.
But, nevertheless, the woman who can cook herself will gain some easy bonus points in this nurturing man's heart.
It's always been his dream to have his own family surrounding him at the dinner table prepared by the woman he adores.
This is a family man, and believe it or not, food is at the center of all his best family memories and moments.
If you want to win his respect or gain his admiration, put some love and soul into your food.
Make him a dish that when he tastes it, he says, "I know exactly how you feel about me."
4. You Have to Nurture Him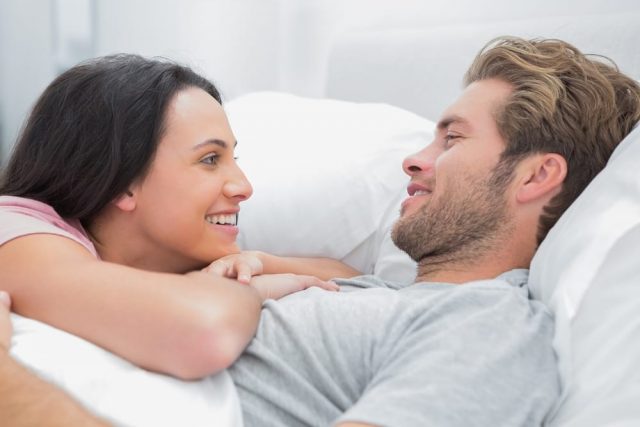 Much like his water-sign counterparts, the Cancer man can use some extra coddling.
From making sure he has clean clothes, to listening to the latest work drama, these are sensitive men, and they need you to make sure they feel loved and cared for.
A big part of this comes from their need to constantly take care of others.
Can Cancer men be independent?
Yes, most of them are financially independent, but emotionally autonomy is a whole other story.
Therefore, it's important that you know how needy these men can be, and what that means for your relationship moving forward.
Read next: Cancer Man Testing Me: Let Him Think He Has Succeeded with This
Final Thoughts
Now that you've read the top four things nobody ever tells you about dating a Cancer man, do you feel shocked by what you learned, or do you feel like you knew that before?
What are some interesting things you may have learned about the Cancer man through your experience?
Care to share with me in the comments?
I'd love to hear from you.
And if you're curious to know how your zodiac sign pairs with the Cancer man, take my free compatibility quiz here.
Sending love and light on your relationship journey.
Your sister and relationship astrologer,
Anna Kovach