You are completely and irrevocably in love with your Cancer man. You want him to know how you feel but how can you do this? You are SO lucky because I can actually help you how to show a Cancer man that you really love him. 
It's actually a lot easier than you would think. A Cancer man falling in love really depends on how you can get him to understand how you feel. For your own good, keep reading to truly learn how to show a Cancer man that you really love him so you don't lose him! 
Be Affectionately Intimate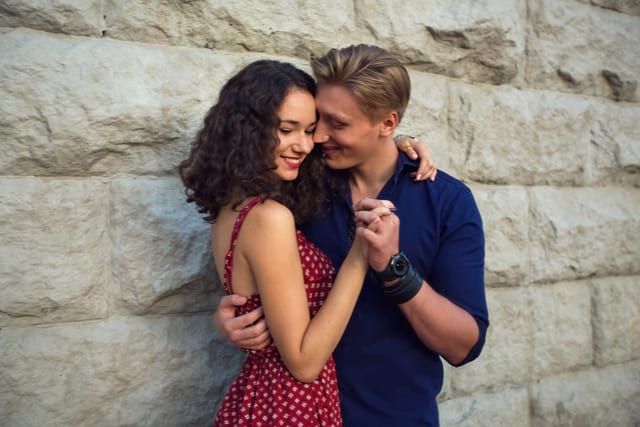 When you think of intimacy, you might associate it with sex. Intimacy is actually more than just sex. It's holding hands, cuddling, kissing, and just being in each other's personal space. It's also being emotionally open. 
To show a Cancer man you really love him you will need to try to be physical with him by gently taking his hand when you talk to him. Look into his eyes while you talk to each other about important topics. This will let him know what you are saying is real.
You can also put your hand on his shoulder, sit closer to him, and be in his personal space. I would only recommend this if he's already shown to be alright with the affection. If he likes or loves you, he will be.
Cancer men love tenderness and grand gestures of affection. He is naturally very caring and giving as is water signs tend to be. He is empathetic so when you are around, he can feel your care for him. 
Even small things such as stroking his face while talking to him or just sitting next to him. This will absolutely get him to understand that your feelings run deep and you want to be with him. 
Show Your Love Through His Belly
Naturally, I do not mean this literally. What I do mean is that one way to his heart is through his stomach. I'm sure you've heard that somewhere before. Cancer men LOVE food!  
What they love even more is when their partner cooks something for them. If you aren't too good a cooking then it might help to watch some videos online and learn how to make a few recipes.
If you figure out what he likes most, then you can go toward that particular cuisine. You don't have to be good at just meals, either. Most Cancer men love sweets and desserts. 
Even making your Cancer man some cookies, cakes, or pies would be a wonderful way to sweeten him up. These are things that he imagines a partner, wife, or mother to his children would do. 
It's really all about the love, time, and effort you put into making something from scratch to make him happy is what gets his heart a flutter. I will say this, if you are a kitchen disaster, do not fear!
You can order him something special from a nice restaurant and have it for take away. Bring it home to your place if he's coming over and plate it. 
If he's having you over to his place then you can pick it up and bring it over to him. Tell him you thought of him and wanted to bring him something special. It's not home cooked but still very thoughtful. He will love it. 
Be Helpful & Understanding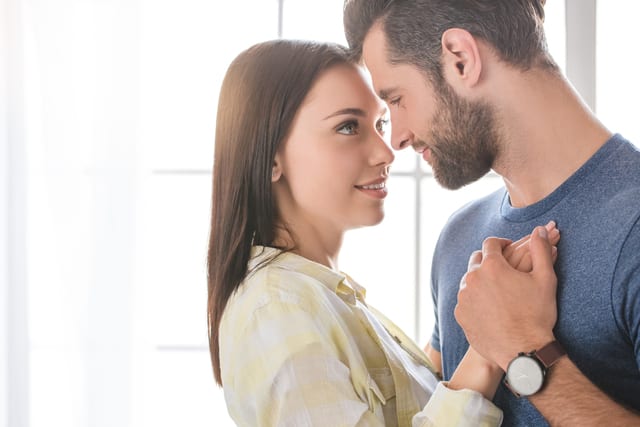 The Cancer man in love needs a partner who understands of his ever changing moods. She needs to be supportive of his endeavors whether she agrees or not. He thrives on his partner's loving support.
He takes his projects, ideas, and goals to heart. They are important to him so being on his side will show him that you deeply love him and are there for anything he needs.
Even if he wants to build a tree house in a weak tree, support him still and let him come to his own conclusion (and make his own mistakes – he'll learn from them better1!). He'll feel secure enough to do it. If it doesn't work out, he'll come to that conclusion himself and will still feel good you supported him.
In the event you do have another idea, tell him you have a suggestion but that it's still his call. Tell him no matter what he chooses that you have his back and will be there for him. 
Your Cancer man in love will see this as a treasure and that you are the most wonderful woman he's ever met. Your loving bond will deepen. Take it and run with it! 
Family Ties Are Important
You definitely want to get in good with his family. Be sweet when they around, and don't be afraid to call his mom and see how she is doing. She's the person you need to bond with in the family to keep things flowing. 
When possible, ask your Cancer man how his mother is doing and when you will get to meet her or spend time with her. This will impress him greatly! 
The thing is, that you cannot fake this. You need to be sincere and authentic with her. Form a bond so that you two can have a loving relationship as well. Falling in love with his mom is just as important as falling in love with him. 
If she is not in his life, you can still obtain closeness with his remaining family members. Find out who your Cancer is closest to himself then work your magic with that person. 
Creating tight bonds with his family will make the two of you closer. This shows him how much you really and truly love him.  You care enough about him that you care about his family because you want to be his family also. 
At Home Dates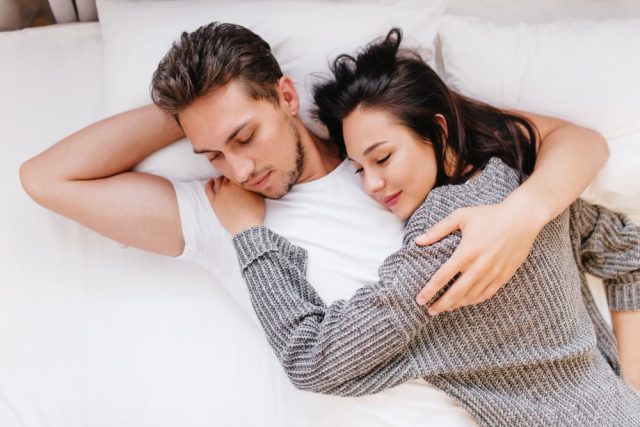 These types of date with your Cancer guy are very important. Showing your Cancer man how much you love him can happen when you spend time at home with him instead of out. 
Going out is important sometimes, but staying in can sometimes be even better! You can watch movies together, snuggle, and have snacks. He loves this time with you and you show him how much fun you two can have together staying comfortable.
You can even do old school stuff like playing board games. The inner child him may love that. His instincts to compete will kick in and will most likely agree. If not board games, then perhaps a console game you can play together.
There are plenty of things you two can do that would be really fun when you stay at home whether it's his home or yours. Always make him feel comfy in your space. You doing this shows him that you love him very much. 
Let Him Feel Needed
Yes, Cancer men love independent women that can take care of themselves. However, he is a very giving person so he will want you to accept gestures he makes to help you. This is him showing you that he loves you. 
If he offers to fix something on your car or repair something in your house, let him! If you deny him of helping you then he will feel as though you've shut him down, which hurts his feelings. 
He will get the idea that you don't need him and therefore, you don't love him as much as he loves you. Anything he offers to do for you then let him do it. Don't destroy his gift of giving. 
In fact, be grateful for it and ask him if there is anything you can do to show him how appreciative you are. He'll love that and it shows you actually do care that he is helping you. 
Read next: 7 Reasons Why Cancer Men Stay Committed (And Interested)
Final Thoughts
Be super affectionate with your sweet, loving crab so he doesn't recoil into his shell. Always be on his side and be his number one fan. Be close to his family, cook for him, and treat him like he's the super star of your heart. 
Cancer man longs to have the perfect partner for the long haul and while you may not be perfect, you can very much show him the qualities he's looking for in love. 
Doing all the things I suggested will definitely let your Cancer man know how much you love him. He'll do just about anything for you. Stay in love! 
Did you show your Cancer man how much you love him in a different method than what I mentioned here? I'd love to hear your experience. 
Share your story (or situation) with our community in the comment section below (don't worry, it's anonymous).
If you're looking to grow your love with this caring guy to greater heights, then check out my guide Forever Love With A Cancer Man to find out how to sustain your love with him for all time!
And if you feel like you need private guidance on how to reach your maximum love potential, you can book a 'VIP consultation' right here!
Wishing you all the luck of the universe.
Your friend and Relationship Astrologer,
Anna Kovach
---
---
Similar reads