Are you trying to lure a sexy Cancer man to you but you aren't sure what you can possibly say to him via text message or social media? Cancer man texting isn't too hard but here are some tactics you can surely try to learn what to text a Cancer man.
1) Stroke his ego!
Cancer men love attention and love to be complemented. That being said; you can text him something delicious. Tell him how handsome he looks in the outfit he's wearing that day. Tell him his hair is particularly attractive today.
You can compliment him on just about anything you can think of from his looks, his car, his techniques, the way he talks, the way he smiles, etc. He'll be very receptive to any or any of these types of adorations. It'll make him wonder what you're up to and why you're so intriguing. Yes, these simple types of texts will get him thinking.
Surely a woman who is paying him so much homage must be worth a look or two. He may text you back with something equally as sweet or complimentary. If he's not sure, then he may text you back with a simple "thanks".
Don't give up if he seems to not know what to do though. Sometimes it takes a few times. Don't blow his phone up with text messages; however. It will make you seem a bit too eager and pushy.
He wants a woman that isn't afraid to go after what she wants and that also knows to be somewhat classy and reserved. Be creative with your compliments if you can. Saying something like "I absolutely love that shirt you are wearing today, it looks amazing on you" will get his attention.
2) Be sweet and gentle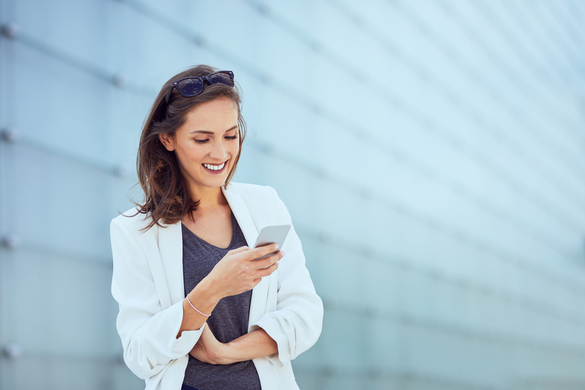 Aside from the obvious signs of giving him compliments; you can also take the "sweet girl" approach. Texting a Cancer man something that is absolutely endearing will show him how caring you are.
You can say something such as "Hi there, I hope you're doing well today. I was thinking of you and thought I'd check in." This lets him know he's in your thoughts and he'll be interested to know why which draws him in.
It will make him wonder why you find him special enough to text him and check on him. He may text you back telling you all about his day and could ask you more questions such as how your day is going and so forth.
Even something as simple as "You make me smile!" and send a cute emoticon to go with it. He'll love it and think about how sweet you are. This type of adoration will definitely be met with interest. Cancer man texting is heart warming.
Unless he already has a girlfriend; these techniques should work fairly well. Any woman that pays attention to him and throws adoration around; he'll wonder who they really are. Give it a try; you may get some really awesome results that could lead to a date or even later on.
3) Be flirty
Be aware that when you flirt; you need to keep it simple and not too racy. Cancer is a sexual guy for sure but he isn't after a woman who will be trashy up front. Sending him dirty pics of yourself will only land you a sex buddy.
He may be inclined to have a fling or a friend with benefits thing with you. A serious relationship though? No. He wants a classy woman whom he can take home to his family.
Better yet, he wants a woman he can have a family with. He doesn't see a trashy woman who is willing to give it up front as this type of woman. It may be an unfair assessment but it's how he thinks.
He wants to marry a good woman who works hard for what she has in life rather than a stripper. He may drool over a stripper or porn star but he's not going to marry one or take her home to the family. See the difference?
When you flirt; keep it clean and as creative as you can. Saying something like "Your smile makes me feel happy and optimistic" would definitely get you some attention. Complimenting him and letting him know that just his smile does things to you that makes you feel really happy. How could he not be interested in getting to know you more?
4) Confidence boosters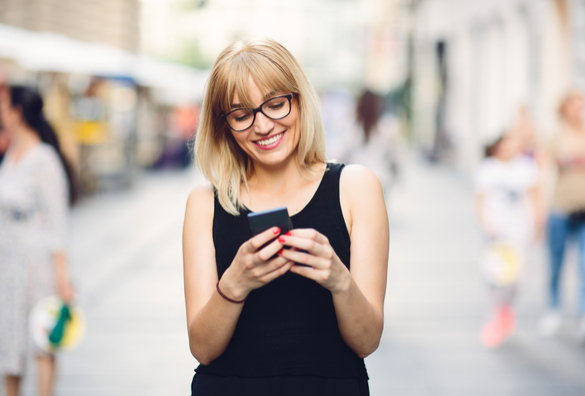 Cancer men are shy and unsure of a woman's thoughts or intentions. If you let him know he's someone you can see dating or getting to know better; he'll be intrigued.
Many times he'll be too afraid to ask someone out fearing that she may reject him or already be taken. Text him things that let him know you're single and he's your type.
Let him know you're interested in getting together and getting to know each other a little better. In fact; you can say something similar to this in a text. You can say "You are really interesting and I'd really like to get to know you better".
If he already knows what you look like and you've talked before in passing; this may spark some interest in him. Naturally, if he's already sort of given you some sort of sign he likes you but hasn't made a move; this will get him moving.
He will for sure bust a move after you've texted him and basically let him know that if he is interested; you're ready and available to get together and talk more. He will feel confident enough to pursue you at this point.
Many women wonder if he's one that does pursue or if she has to go after him. Cancer men need a bit of a nudge to get them out of their own heads or shyness. So taking initiative will get his attention.
Read next: 6 Things That Drive A Cancer Man Crazy In Bed
Conclusion
Hopefully this helps you to know what to text a Cancer man properly to interest him, to draw him in, and to win his heart.
If you're ready to dive deeper and start your journey to unconditional love with your Cancer man, first you have to learn how to communicate with him.
I've decided to make it easier for you by putting together a guide that covers all this ground.
My brand new guide Cancer Text Magic is here to learn you how to command his attention in subtle and effective ways.
>> Discover 3 biggest texting mistakes women make when texting a Cancer man
When he's interested and the woman he likes lets him know that it's a green light; he'll be all too happy to take it from there.
Did you successfully win a Cancer man through texts? Tell me how you did it!
Share your story (or situation) with our community in the comment section below (don't worry, it's anonymous).
Wishing you all the luck of the universe
Your friend and Relationship Astrologer,
Anna Kovach