A Cancer man is one of the most sensitive and loving guys in the whole Zodiac, so you know he loves a good date night. Spending time with his loved ones is high on his list of priorities!
A Cancer man is already one of the mushiest and most thoughtful guys you'll meet. His natural tendency towards loving and nurturing is going to be the cornerstone of your relationship.
He may have already planned out a lot of thoughtful dates for the both of you, taking into consideration your favorite things and what you would love. These guys at their best are so selfless! 
So, if he's been the one to plan your dates out up until now, then try hitting him with some of the following romantic ideas. 
5 Date Night Ideas With A Cancer Man
1. Stay In For Date Night
Some people would be disappointed with a low-key night at home. Not a Cancer. This is where they thrive and shine! A relaxed night at home with their loved ones is going to be one of the best dates for them.  
Cancer men love their homes and they love their family. So, one of the most romantic things you can do is stay at home but make home something a little extra special on that night. 
Clean the house really well before the date night and light some candles. One of the best at home solutions is to cook him something really delicious. 
He would appreciate some good lighting in the home and really nice sensual music that he likes as well. Setting up a beautiful environment in his own home is a sure way to really wow your Cancer man. 
2. Have A Picnic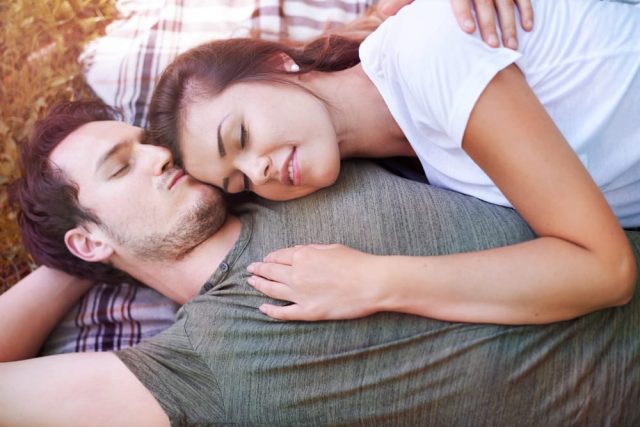 Cancer men love to keep things simple. They have no desire for drama or over the top things for themselves. They might partake in it if that's what they thought you desired, but they just don't need it for themselves. 
This is why a really simple date like grabbing a blanket and some food and eating out in the sunshine can be an effective way to woo a Cancer guy. Nothing fancy here, just some good scenery and the person he loves. 
So, begin scouting out some of the public areas outside that are quiet and removed from others. Make some portable food and get a nice drink made in a canteen to split between you. 
This is going to speak well to a Cancer, since food is a main way that they process love. They simple love being nurtured and they love to nurture right back. 
3. Take A Cooking Class Together
Yep… another food related date idea! You simply cannot underestimate how much it speaks to the heart of a Cancer to cook and be cooked for. It's a symbol of intimacy for them. 
A Cancer is likely going to be open to learning more about cooking. A small, close-knit class environment is going to be a great place for a Cancer to shine. 
Honestly, this guy could probably lead the class on this one, but he would love and appreciate you showing a genuine interest in something that he enjoys.
This one can be tied in with either of the first two because you could take the skills that you're learning in Culinary Class and bring the meal to the picnic or to eat together on an in home date night. 
This is a cool memory that the both of you can have together and every time that you make the dish that you were taught to make in the class you will be reminded of that date.
4. See A Movie Together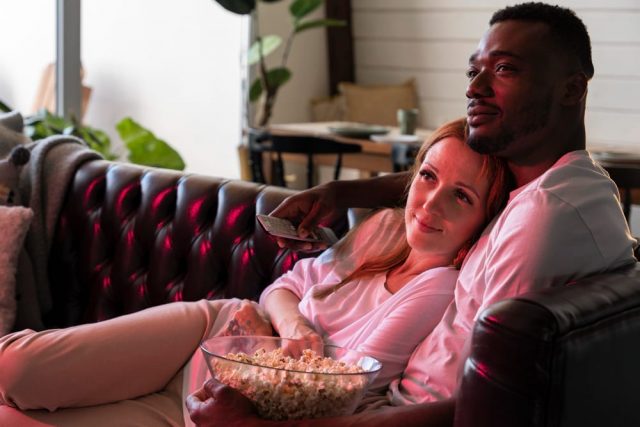 This one combines a couple of other Cancer favorites: lounging around and snuggling. And potentially even some more snacking if you get some popcorn!
Cancer men are some of the more emotional men in the Zodiac. So don't be afraid to take them to a really sensitive movie, most of the time they'll have at least an appreciation for these movies. 
You know what sort of movies your Cancer guy likes, so find out when the next in his favorite franchise is coming out and book a ticket early. 
Go to a theater with the reclining chairs, or even better, get the ones where the arm rest lifts up so that you two can do some serious snuggling. 
The Cancer man is going to appreciate this so much because he will be at peak comfort level here and that's an important thing to a Cancer man. He wants to be in a good position to be holding your hand, putting his arm around your shoulder, or maybe planting a kiss or two while the movie is on. 
Give this one a try because I have found that it ticks quite a few boxes for Cancer men!
Read next: 7 Ways To Dress For The Cancer Man In Your Life
5. Go Volunteer Together
A little-known fact is that Cancer actually applies to one's home country and having a sense of belonging in the home community. 
So, it's safe to say that a date that involves improving the community would be a good one for Cancer men. 
Cancers are typically parental-type figures, so you could find something where the Cancer would be able to nurture and assist others. 
Try out the local pet rescue! Taking dogs for a walk or loving on some kitties is going to be an activity that makes the Cancer man feel right at home. He loves knowing that he is making others really happy. 
Or you could even go for an activity where you are volunteering with kids. This would feed a deep need within the Cancer to influence the next generation, even if the two of you have no kids of your own. 
He also loves water, being the first water sign. You'll bring out the best in him by taking him to a body of water that could use a little clean up on the banks. I think you'll find that the two of you connect emotionally while you're doing this because water makes him feel really at home. 
A Cancer man is a pretty easy guy to take on dates. It doesn't take a lot to impress a Cancer man in this sense. He just wants a heartfelt, simple, and sweet excursion (or non-excursion). Really anything would work as long as he can feel that you were genuine when you planned it. 
Care to share with me in the comments?
I'd love to hear from you.
And if you feel like you still need some guidance with your relationship with the Cancer man, then check out my VIP consultations. There are still a few spots open, so check it out right here!
Sending love and light on your relationship journey.
Your sister and Relationship Astrologer,
Anna Kovach