Looking for ways to show that Cancer crush of yours that you're interested – but scared of pushing him away? These signs can be cautious and open their hearts only slowly, so it's important to take it easy and avoid any pressure. Yet at the same time, there are ways and means to get into his heart – and keep it.
Cancer men are always scared of getting hurt. Hence, they approach relationships only very slowly; opening their hearts piece by piece until they feel safe to attach themselves to you. After that trust is earned, the rest is history! 
You'll probably also have to keep in mind that Cancer men do hold onto the past, which often means he carries the torch for an ex forever And, he always will, so don't try to take that away from him. It doesn't mean he can't fall in love with you – there's always space for his past and his future! 
So how do you show him that you're interested, keeping in mind his caution and tendency to cling to past memories and pains? It takes a great deal of sensitivity to be with this sign, which is probably one of the reasons why you like him so much! 
Knowing his moods is the first step to not pushing him away. Reading how he's feeling that day will set the stage for the rest of the tips that will follow below – and trust me, with my experience as a Relationship Astrologer and dealing with this sign, you really want to make sure this is your first consideration. 
The rest should fall into place easily. Read on to find out more! 
7 Ways To Show A Cancer Man You're Interested (Without Pushing Him Away)
1. Make Him A Delicious Homemade Meal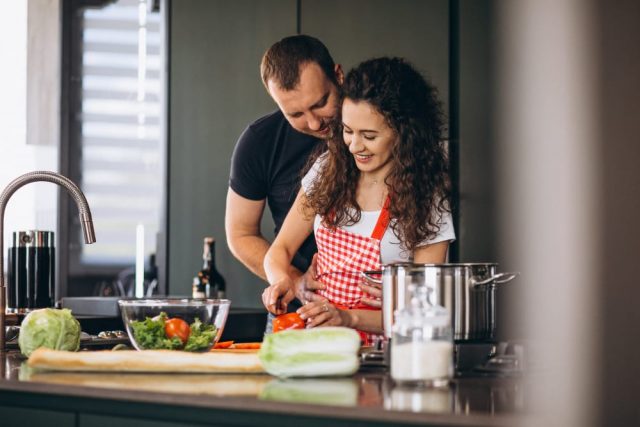 This is tricky if you don't work with him or see him often, but if you do, then this is a trick that will give you a direct line to his heart. It's true what they say: "the way to a man's heart is through his stomach" – at least for a Cancer man that is! 
You don't need to be too obvious about it; just bring along some "leftovers" of your favorite meal and leave it in the fridge. Mention to him casually that you have some delicious food for him to try and watch his face light up. 
Bonus tip: if you mention this was your mom's recipe, he will be even more gaga over you! And, if you're really bold, you can invite him over for dinner and make it for him all over again! 
2. Empathize With His Problems
Cancer men often carry the weight of everyone's problems on their own shoulders. Which gives him very little space and time for his own issues. Often, what he really needs is a similarly empathetic ear, someone to unload off onto. 
This will also signal to him that you are interested in him as a person, and do quite the opposite of scaring him away. In fact, your caring energy will draw him much, much closer. Crying on your shoulder will inevitably lead to a little more, and then a little more! 
3. Show Him You Need Him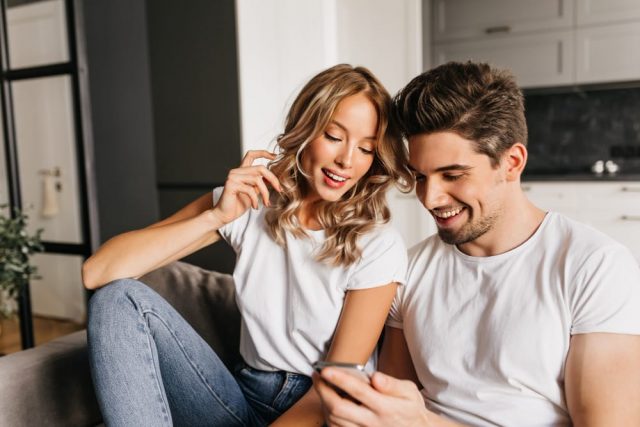 As much as he needs to be heard and empathized with, the Cancer man also loves to feel needed. It gives him a strong sense of purpose, and helps him to create an emotional bond with you. Once that bond is created, the love just naturally follows. 
Show him you are interested in him by needing him in some way. Maybe it's just to help shed light on an emotional issue. Or, perhaps, it's with a work task or interpersonal relationship at work. Maybe you can share your family issues (he loves that!) or some other past wound. 
Of course, this will require that you get quite vulnerable, but don't worry – you really are in the very best of hands. This is one person you can completely trust to hear your woes and commiserate with you. Plus, it will never scare him away to feel like he can help you. 
4. Invite Him Out For A Drink Over Full Moon
Want to really seduce him? Cancer men are particularly reckless over Full Moons, and will happily do just about anything – the crazier, the better! 
Casually mentioning that it's a Full Moon, and asking if he'd like to head out for a drink to discuss work/your problems/his problems will undoubtedly have him interested! It's not too much as long as you're not too head-on about it. 
You can even invite him with a group of friends, which will signal that you're interested, but will also keep him guessing. Note to self: this generally only really works over a Full Moon. The rest of the time, he's happily hiding away inside his introverted shell! 
5. Be Open And Honest With Him About Your Feelings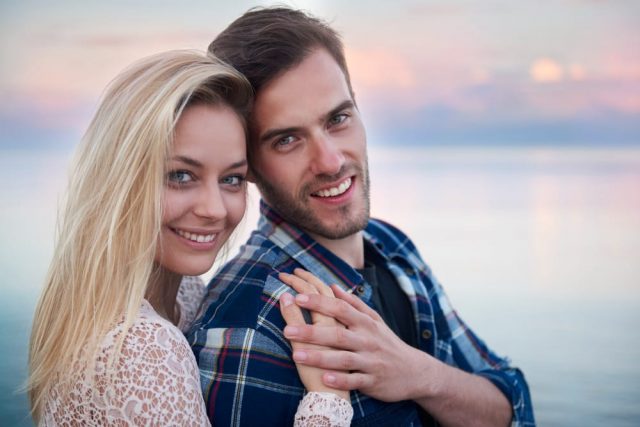 The truth is, sometimes you have to be the one to open up completely. He can often just be too cautious, too scared of hurt, to be the first one to say or do anything. He needs to feel safe, and it can be quite a long wait for him to finally get there! 
It can be as simple as simply telling him one day that you really like him and would love to give things a whirl, if he's open to it. It's unlikely you'll push him away, if you have read his mood just right. If not, well, then he might retreat. 
But trust that he will emerge and will likely take you up on your offer. He's not the type to usually play emotional games and probably likes you just as much as you like him. He may even be grateful that you spoke up first! 
6. Never Be Too Confrontational
The sign of Cancer is ruled by the crab, and if you look at these creatures, they always move sideways. This means that they absolutely hate direct confrontation, and will get rather grumpy and defensive when they feel "attacked." 
If you are going to make him a meal, tell him your feelings for him or follow any of the tips listed above, just made sure your tone is gentle, that you're not coming off as overly direct. Allude, drop hints, warm him up to the idea of you and then, slowly move forward.
Read next: 7 Reasons Why Cancer Men Stay Committed (And Interested)
7. Share Stories And Pictures Of Family
One of the biggest and best ways to show him you are interested in him, that you trust him, is by sharing stories and pictures of your family. This is a huge signal to him that you are inviting him to your inner circle, and that you would, one day, him to be a part of it. 
Tell him stories of your past, of how you grew up. Talk about your mum, your siblings and your childhood home. Match the stories with old photos – he loves those! Soon, he'll be falling for you, hook, line and sinker, feeling as if he is really becoming part of the family! 
I want to hear how your experiences go with your Cancer guy; how did he respond to your advance? Leave a comment below, your feedback and experience are always so welcome! And you'll remain completely anonymous! 
Ever wondering about the Cancer man's secrets? Have a look at my Cancer Man Secrets Book to help you understand how this charming man ticks! Find it here.
Your friend and Relationship Astrologer,
Anna Kovach