Are you having second thoughts about a divorce from your Cancer fella? Perhaps you've realized that your relationship is worth saving, and you're ready to try again. It's never too late to make the effort to reverse it, but it will take a bit of work. These are some tips to help you turn things around and start again: 
Still in love with your Cancer guy? Looking to try again? Any relationship is worth a saving under the right circumstances, with a lot of heart and great deal of willingness from both sides. And, what works in your favor is the fact that Cancer men are not easily pushed away. 
This water sign is sensitive and emotional, and they really believe fully in values and marriage. It takes a great deal of pressure and built-up resentment for these men to let go of you. 
They hold tightly onto the past – the good and the bad, and you can make this work to both of your advantages. 
First, you'll have to ask yourself if you are really ready to go back. Because once you start that process, you cannot break his heart – or yours – again. You've got to be fully willing to work through the past, the drama, and all the uncomfortable feelings. 
Also, you have to be sure that he will also be ready to do that work. There's no point in taking on that responsibility, ladies, if he's not shouldering at least some of it. Here's some advice, gathered from my experience as a relationship astrologer, to help you get your marriage back on track: 
7 Ways to Reverse A Divorce with A Cancer Man
1. Help Him Remember the Good Times
Cancer men are some of the most sentimental people around. They have treasured memories that stretch all the way back to their childhood with their grandmother, and they'll still be able to recall the sweet smell of her special cake that she made on Sundays! 
He's likely very hung up on everything that went wrong in your relationship, and he's living in all the terrible memories. This is typical of a Cancer; they tend to ruminate and dwell on the negative at times. 
What you can do to try turn things around is to remind him of the good times you have had together. Your first milestones, your first kiss, all the challenges you overcame together. Remind him of what you love about each other, and send him pictures and videos of these times. 
This can help him have faith that perhaps – just perhaps – can save your marriage. 
2. Discuss What Went Wrong in The Past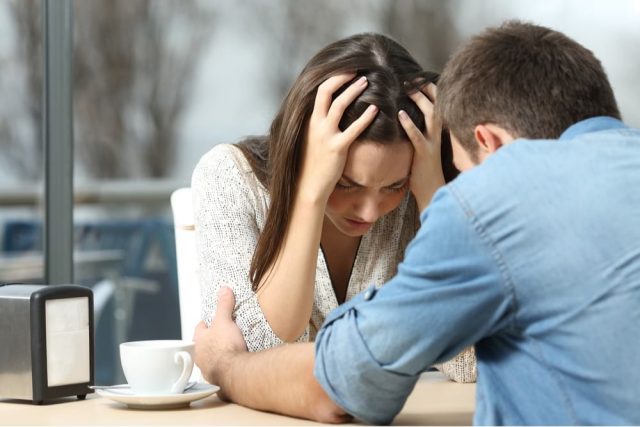 Many Cancer men avoid confrontation, and hold onto the ways they were wronged in the past. It's admittedly infuriating, but at the same time, this can be an opportunity to do some healing. 
When you open up the floor for discussion in a non-threatening way, you give them the opportunity to tell you how you've hurt them. You'll have to be aware of your own triggers, and try not to get defensive. Simply try to listen, and offer your insights only once you have given them empathy. 
Empathy really is everything to the Cancer guy. When he feels heard, seen, and acknowledged, he's a happy man! 
3. Show Him You Mean Change
Love is an action. Love is what you do, rather than what you say or feel. Perhaps there are a few things that have come out in your near-divorce that have shown a side of you that isn't all that great. And of course, sides of him that aren't great either. 
However, you are the one who may want to reverse the divorce, so it's up to you take responsibility for change. Maybe you had a tendency to complain often, or not appreciate him enough was a huge deal, more than you could have imagined. 
This is also an opportunity to grow, for yourself! 
4. Put His Feelings First
Cancer men are very feminine in their nature, especially when it comes to their feelings. They are generally more vulnerable, emotional, and prone to high highs and low lows. They can be very moody, and for any woman who has lived with and been married to a Cancer man, you know this first-hand! 
Instead of approaching him from the more masculine, rational point of view, try approaching him from a heart-centered perspective. Put his feelings first, even if only briefly, or for a chance to win the marriage back. 
This can mean a lot in helping him feel safe in expressing himself to you. And that can go a long way to mending the broken fences of your relationship, and perhaps even reversing a looming divorce. 
5. Don't Push Him to Forgive and Forget
Even if you feel ready to forgive and move on, your Cancer man is probably not there yet – not even close. Seldom do these men forget, if ever. They may forgive but it does take a long, long time to release the resentments that they tend to collect and carry on their backs. 
This may seem like quite an obstacle, so you need to be very patient and willing to wait. There's just no way you can expect this zodiac sign to let go of all the years or months of problems and pain. If you truly want to reverse your divorce, you need to tread lightly and with great care. 
If you do push, it's likely he will pull away and shut down emotionally as he'll feel misunderstood and unseen. And that's no way to start fresh!  
6. Allow All Emotions to Be Processed – Even the Difficult Ones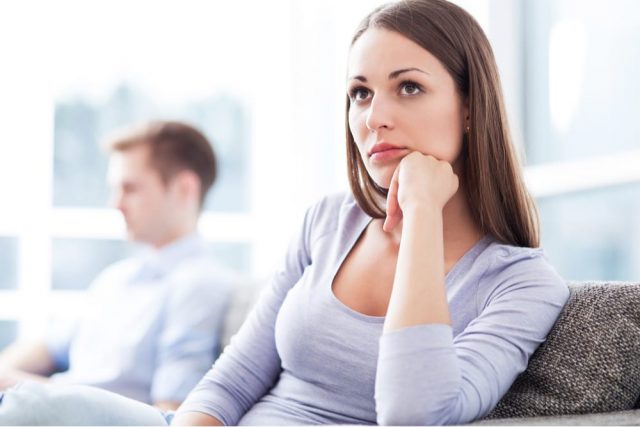 If you're either the type of person who has been raised to avoid troubling feelings or if you have personality that hates to tackle unpleasant feelings, this process can be hard for you. To truly turn things around, you'll need to face those difficult emotions. 
Not only yours, but his, too. He may open up and tell you things in anger, hurt, fear, uncertainty or insecurity. You need to have a certain amount of emotional maturity and responsibility to be able to deal with the processing these, and he will have to do the same. It goes both ways! 
Read next: 4 Reasons Cancer Men Avoid Commitment—and What You Can Do About It
7. Remind Him the Importance of Family
Family is absolutely everything to the Cancer man. This includes his children, his mother, his in-laws, and his extended family. He may want hold it all together just to keep the family unit alive and thriving, even if it hurts. However, you don't want him to hurt – you want him to be happy. 
And, his happy place is his home with his people. His sanctuary with the people he loves inside of it, protected against the outside world. 
Reminding him that you have a wonderful family connection (hopefully you do!), that your kids would love a united team and that you would have a huge gaping hole in your family if you separated, might be a good reason to try and work things out. 
To learn more about this sensitive and vulnerable sign, check out my Cancer Man Secrets.
I'd love to hear your thoughts in the comments (and don't worry –it's completely anonymous)
Your friend and relationship astrologer,
Anna Kovach
---
---
Similar reads