Are you tripping over you own feet for a Cancer man but not sure if he feels the same or if he's even remotely interested? What can you do to ensure he's going to be in your future? Keep reading for how to make a Cancer man want you.
Appeal to His Need for Security
The Cancer man is capable of casual relationships but he's also looking for his one true mate and once he finds her, he won't let go. Are you that woman? You could be but you've got to learn what to do in order to make sure he knows it.
One of the things a Cancer man looks for in a woman is someone he feels safe with and someone who he can totally trust. He won't be with anyone he cannot trust or is worried about all of the time.
Cancer man needs a woman who is strong and can prove to him that he's the only one for her. This can be a difficult thing to do and may take time. While Cancer men can sometimes dive right into a relationship, they really shouldn't.
They find themselves in a string of failed relationships if they don't learn to slow down, take their time, and truly get to know the woman that they feel so very close to. They may find with time that she's not the one.
Then again, they may also in time figure out she's exactly what he's always wanted and will want to solidify things further by being in a partnership or even marriage.
As a woman, you'll need to appeal to this need of his and the most effective way of doing it is by being friends with him and taking your time getting to know each other. If he tries to hurry, let him know it's best to slow down a little.
When you do this, you also have to let him know it's not because you're into anyone else but rather, you want the best for the two of you and want things to go smoothly and naturally.
Making him feel as though things are going the right direction and are building, he'll be very comfortable with this. You may even hold off on sex for the first few months of you two "talking".
This will ensure that you're intentions are true and you want to be with him for more than just sexual needs or desires. Your intention is really what is important here and letting him know your intention is for you two to build something strong with time, will make him feel at ease.
Discuss Goals and Dreams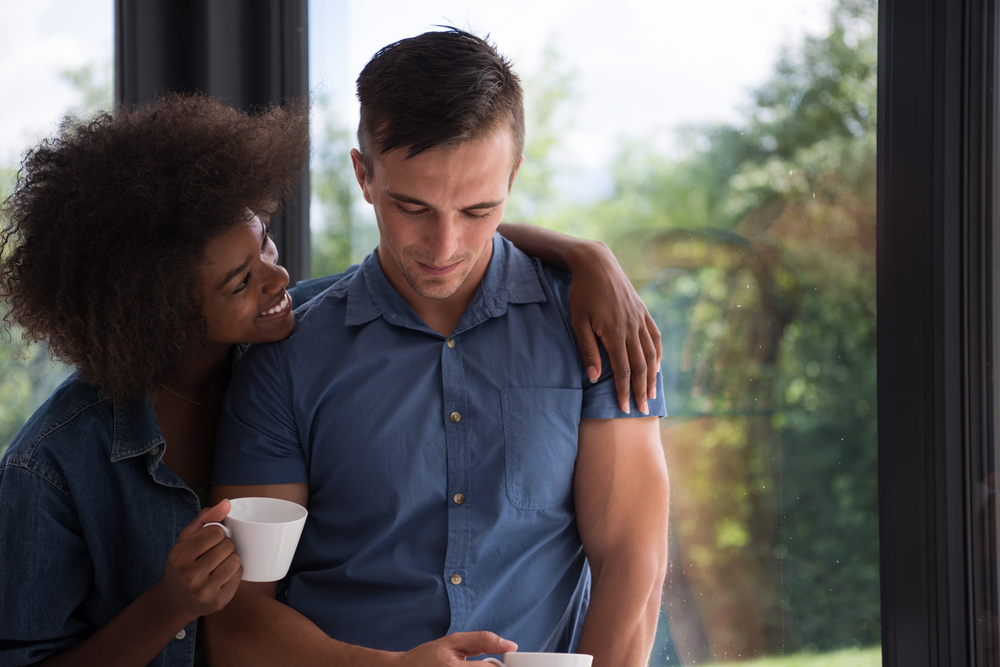 One of the things a Cancer man needs is a woman who will help inspire him when it comes to his goals or dreams. He wants a support system with the woman he decides to get involved with.
Getting him to want to be with you for more than friendship will require showing him that you're interested in his life, his goals, his desires, and what he'd like to experiment with.
As you're getting all this information with him, you can also share the same things about yourself. He needs to know where you stand and if you have common goals or passions in life. This makes him feel closer to you.
He doesn't open up to just anyone so when he starts to open up, you need to do the same so that it's even. He doesn't want to open up to someone who never seems to want to talk about her own dreams.
This is something very important when it comes to cultivating a beautiful and strong relationship with a Cancer man. He wants to feel that his partner supports him in every way.
In return, he'll do the very same for you. It's a give and take and if you're willing to open up and expose your deepest desires for your life, he'll be enthralled by your inner beauty.
Stay Calm through the Storms
Cancer men are known for having mood swings. They feel so much that they have a hard time expressing themselves. They're empathic and can pick up on other people's feelings as well.
They need to learn how to properly ground themselves. They also want a partner who is going to be understanding that they have these various moods. They may not want to admit it but you'll notice it whether he wants it or not.
Getting closer to him requires being very patient and having an even keel with your own temperament. If you're a moody person then you'll find it hard to cope with his swings.
He requires a woman who can keep her cool, is even keeled, and will not flip out when he's in a mood that causes him to lash out. Just remember that he's just overly sensitive and probably doesn't mean what he says in the heat of the moment.
You'll need to be able to show him empathy when he's feeling down, be able to help soothe him when he's angry, and be able to have a soft approach when he is perhaps shedding tears.
He needs a partner that will let him get his frustrations out and perhaps even give him a little wisdom. Showing him stability in this way will also double up and make him feel secure as I mentioned earlier.
Be sure when you spend time with him that you also dress your best. He loves beautiful women and he loves for a woman to dress classy. Be sexy and alluring but not trashy.
Going out with him on a night on the town will definitely cheer him up. You can put on your best dress, fix your hair and makeup, then whisk him away to a place you know he'll enjoy.
Showing him you're down for him, you support him, and you want to be his best friend will make him not only want you but want to make you his everything.
If you're ready to understand how to make a Cancer man want you, and if you want to catch him and keep him click here to learn more about Cancer Man Secrets. 
Share your story (or situation) with our community in the comment section below (don't worry, it's anonymous).
Wishing you all the luck of the universe
Your friend and Relationship Astrologer,
Anna Kovach