What do you need to know in order to have a successful relationship with a Cancer man? There are a few things that may help you cultivate a wonderfully healthy and loving relationship. Keep reading for how to date a Cancer man.
Flirting and Smiling a Lot
The Cancer man wants to know he's making you feel good and happy. To show him that you feel great being around him, you want to smile, laugh, and tell him how wonderful it is being with him.
He wants to see your beautiful smile. It makes him go wild! It sounds simple right? This is an effective way of flirting with a Cancer man. Even if you're across the room from him, smile. He'll be totally floored by how magnificent you look.
Your smile is one of the best accessories you can possibly wear. It's intoxicating to the Cancer man. It shows him you like him, it shows him you're happy when you see him, and that you are really having an amazing time when you're near him.
Don't be afraid to grin at him every chance that you get. Even in situations where you cannot talk because the two of you are with other people at an event but can't break free, smiling at him will make him smile right back. Flirt! Flirt! Flirt!
It doesn't matter if you're newly dating or if you've been dating for months. Smiling gives him a sense of satisfaction and great joy. Don't deprive him of that. Even on the days where it's hard to smile, give him one anyway. You won't regret it.
Appear Very Feminine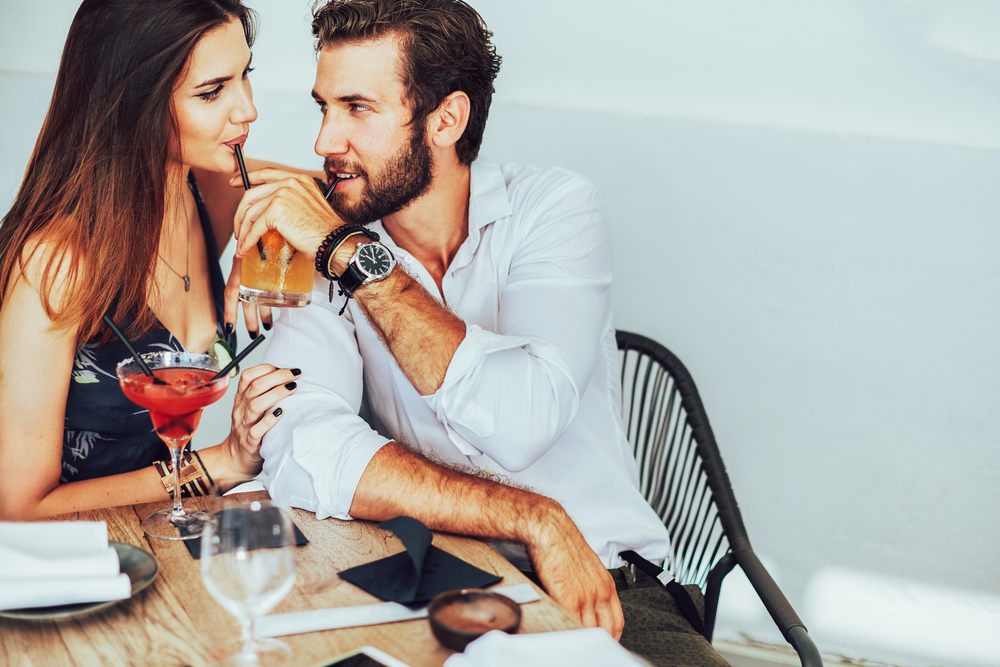 The Cancer man is attracted to very feminine women. Even if you're the type that wears jeans and t-shirts, you can wear form fitting clothes that will still get his attention. Make your hair look nice and neat, wear fresh bright colors, and wear light makeup.
Cancer men don't like women who put on a ton of makeup to try to appeal to men. He finds this to be fake and since he's an empathic type of guy, he picks up women's inner beauty as well.
Make your outer beauty match your inside beauty. Wearing floral prints, flowing skirts, and airy type of blouse will drive him crazy in the most wonderful way. Again, be the woman you know you are and let him see it.
Cancer man appreciates an honest woman who shows her true colors, is open-minded, and wears her heart on her sleeve. He's not much into the hard to read types. They scare him.
Wear a light scented perfume that smells very delicate and sweet. Vanilla, Jasmine, or some other floral scent would get his attention. Heavy scents like patchouli tend to turn him off.
Confidence and Sweetness
The Cancer man is looking for his one and only. He wants a woman who will be his partner, wife, and mother to his children (present or future). He needs to see your nurturing side but also that you're confident in who you are.
While you can show him your strengths, don't come on like a bull in a china shop or he'll drop and run. He loves women who are very sweet, kind, and successful with their own life's independence.
Share with him your passions in life, what drives you, and what you want to accomplish. He wants to hear what your dreams or aspirations are as it makes him feel closer to you.
The more you share with him who you are, the more he'll be happy to get closer to you and also start to open up with you. Naturally when you notice that your Cancer guy is opening up, he's likely falling for you.
Show him consideration, get him his favorite treat when he's not suspecting it, try to be random when you say sweet things to him. He'll absolutely think you're heaven sent and will want to spend more time with you.
Take Your Time, It's not a Race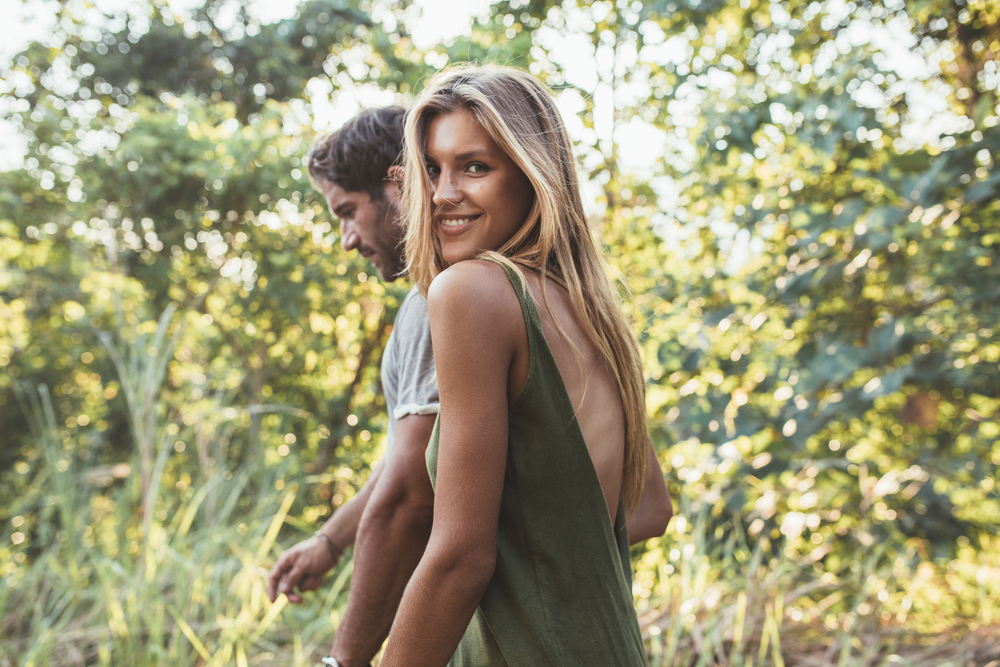 When you're just beginning to date a Cancer man, make sure that you don't rush the process. Try not to let him do that either. He has a tendency to dive in too quickly then he loses his flame after awhile.
Try to take it nice and easy. Do NOT dive into bed together right away. That may seal your doom. He will get the idea that you're alright with having sex with no strings. Don't let him get this idea in his head.
Hold out until you've been on "x" amount of dates before you decide you'll be intimate. Touching, holding, hands, kissing, and making out is perfectly alright as it lets him know you're attracted to him and love being with him.
Remember that if things flow at a natural pace, you're more likely to fall in love with each other for the right reasons instead of falling into "lust" that diminishes later on and you end up heartbroken.
Cancer man will respect you by taking things nice and easy. Make sure you're not always available for him because that ensures that you have a life outside of him and he'll have to savor the wait until he sees you again.
This actually makes him want you more. Texting all the time will give him a sense of urgency. Try to hold back just a little bit. Make him sweat it out for an hour before you respond. You can also let him initiate texts.
Don't ignore him though because that will cause him to turn and walk away. Just be sure that you have other plans that don't involve him. Be honest and tell him where you'll be and with whom as it makes it more valid in his mind.
He just needs to know you're not blowing him off and making things up in order to not be with him. As long as he knows you're still into him and things are still moving forward, he'll show you great love.
If you're ready to understand how to date a Cancer man, and if you want to catch him and keep him click here to learn more about Cancer Man Secrets. 
Share your story (or situation) with our community in the comment section below (don't worry, it's anonymous).
Wishing you all the luck of the universe
Your friend and Relationship Astrologer,
Anna Kovach