How can you get a Cancer man to settle down and commit to you? I've got some excellent tips that do work to make sure your Cancer guy commits.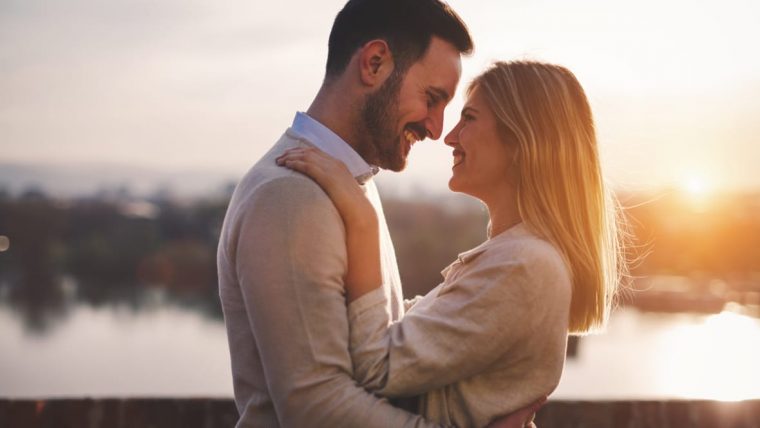 Whatever makes your heart pull to your Cancer man, you need to make sure he feels the same way. How can you get a Cancer man to settle down and commit to you?
I've got some excellent tips that do work to make sure your Cancer guy doesn't hit the bricks. He will snuggle up next to you and stay… for good! Let's take a peek at how to make Cancer get closer to you. 
Smother Him In Appreciation
Your crab man is one that absolutely loves it when his partner is affectionate and attentive. He eats up compliments like candy. Try to make sure he feels important to you. 
You can send him texts that tell him how handsome he is, how funny he is, and how he makes you feel when you're with him. He needs to feel as though you truly appreciate his presence and care. 
This type of flattery makes him feel as though he's something really special to you. He wants to see you more and for longer periods of time. This can very much lead to a commitment. 
When he does something for you, be thankful. Tell him you really appreciate his assistance. Heck, you can ask him for advice just so you can tell him how much it means to you. 
It's crucial that you never take advantage of his kindness. He needs to hear how wonderful you think he is and how he makes you feel appreciated as well. Positive feedback is a must with him. 
This is definitely one of the most important measures you need to take if you want to activate the how to get a Cancer man to settle down and commit to you! 
Give Him Physical Closeness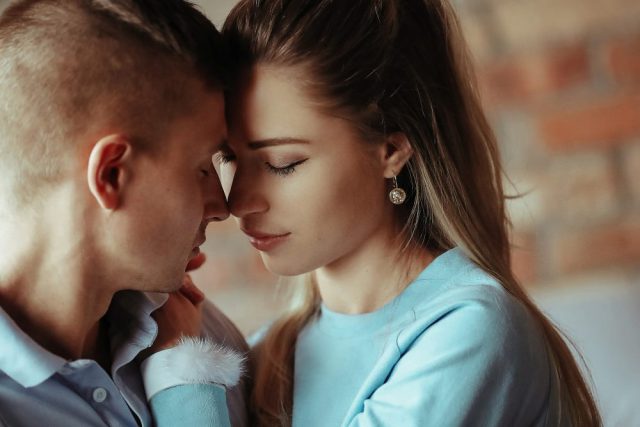 While he can be rather sexual, the Cancer man also craves other forms of intimacy. He loves kissing, holding hands, and caressing one another. 
He's also one for public displays of affection (PDA) as well. He doesn't mind people seeing how much you care for one another. A Cancer guy proudly holds your hand in front of everyone.
I also have to let you know that they are the type of man that doesn't mind getting even friskier than that in front of other people… They can be a bit showy with their love.
Sex is a given. Cancer men typically have a high libido. Unless they are emotionally distraught, they will want to be with you.  Emotions can put a damper on their sexual drive at times.
They get overloaded with things in life and make them feel less than frisky. Do not worry, it's not you! If your guy is pulling back a little in that department, he's probably just tired or stressed out. 
Whenever possible, I suggest you give him closeness. It doesn't mean you have to have sex with him but do cover him in kisses and give him lots of hugs. That affection can provide healing to him. 
It also lets him feel your energy that gravitate the two of you together. This is important for a Cancer man to commit to you. 
One thing a Cancer man really likes is when you ever so gently massage the top of his arms and hands with your nails or fingertips. It sends shivers down his spine. 
Show Him He's The Only One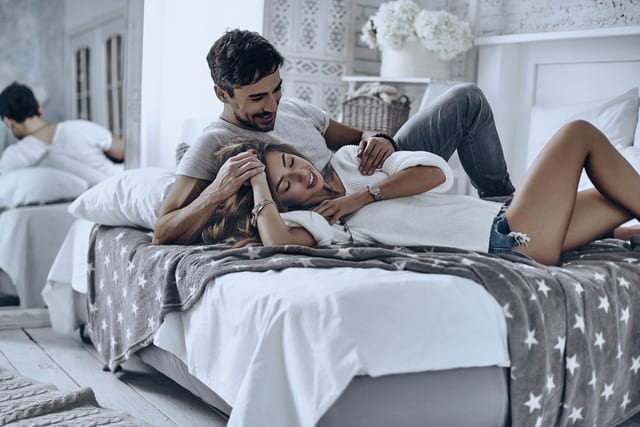 Cancer men not only want loyalty, but they want to feel as though there is no one else in your life that makes you feel the way he does. He wants to be the one and only guy for you!
I would suggest that if you have male friends that you introduce them to your Cancer guy. It will help ease any jealousy that could possibly be there. You'll also probably need to cut back a bit with your friend as well.
I don't mean you have to do that forever, but while you're trying to get your Cancer man to settle down and commit to you; you have to do such things to make him comfortable with you. 
When you're on social media, try to mention your Cancer love. He will see it and feel cared for which in turn makes him care for you as well. 
If you want him to commit to you and stay with you, you've got to let him know you only have eyes for him. 
Post pictures of the two of you to share with all of your friends and perhaps even your family. It makes him feel welcome and that he's important to you. In turn, he will also do the same.
Cancer men love to put their lady in Queen Status when he feels close. You'll get there but you need to show him he's the only guy that can make you feel the way he does. 
Your Home Should Be His Second Home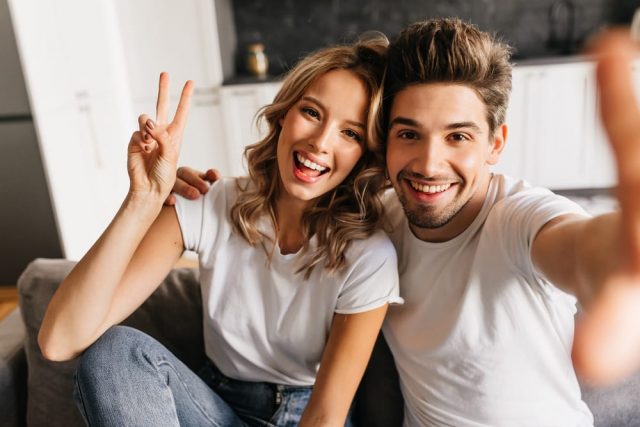 Naturally, Cancer men appreciate a home base. If you can make your home the other place, he likes to be outside of his own, you'll really solidify things with him. 
If you two are dating and he visits your home, try burning warm scents to reel him in. He loves vanilla and jasmine. You can burn candles, incense, or oils in a diffuser. 
He loves scents that make him feel at home. Make sure your place is clean and inviting. Get him a fluffy decorative pillow that's just for him on your sofa or even bed.
You can create a drawer for when he wants to stay over. You can also buy him his own toothbrush so that he can brush while he's at your home. The more he feels cozy there, the more he will want to spend time with you. 
Ask him what makes him feel comfortable at his own home and try to accommodate him as much as you can at yours. Invite him over to watch a movie and have pizza.
Ask For His Help
You definitely should be asking your Cancer guy for help. I wouldn't recommend it all the time, but it's the idea of turning to him. He loves this! 
Ask him for advice, ask him to help you with your car, or anything that would allow him to help you and feel good about himself. It also shows your trust in him. 
He's thrilled when you ask him for help. He feels honored and more attracted to you. I know that may sound kind of odd but trust me, it's not. He is drawn to a woman that needs him and values him. 
Ask him to help you with dinner if you have him over to cook. I mean, you can find anything really that would be nice for him to help with. Again, don't do it all the time though.
The last thing you want to do is come off as needy. He wants to feel wanted or needed but not to the extreme to where you'd be clingy and cannot do things yourself. 
It's a matter of finding the balance. Do it where it makes sense and you'll notice how much the Cancer man loves doing things for you. It helps bring the two of you closer. 
Final Thoughts On Getting The Cancer Man To Commit To You
Be very open and sincere with your Cancer guy. He will love it and appreciate you. The main thing is to get your Cancer man to feel he's the only one for you and that you think the world of him.
This is the key to winning his heart and how to get a Cancer man to settle down and commit to you. Once you get there, don't look back. Keep things exciting!
Intimacy in all forms will help you two grow a strong bond that is unbreakable. Having a Cancer man's love is something that is worth gold. You will forever have a supportive partner.
A love with a Cancer is like none you've ever had before. Once he commits, he is yours mind, heart, and soul. That soul mate connection with him is the best you can experience. 
He is a nurturing type of man and is no doubt, one of the best fathers. Think about that when you decide to have children. Committing to him means family is important to you.
Family is a top priority for Cancer man. He loves his connection and the love is flowing. He's a tender teacher for his kids. This makes him not only an incredible father but a warm, loving, husband for you. 
These are all things to consider when you're trying to get closer to your guy. Life him up and show him you're the one for him. Be a lady, a lover, and future wife or even mother. 
Truly he will fall for you like a ton of bricks! Give that Cancer man all the love you've got. He will love it and appreciate you for all the adoration you throw his way. 
Read next: What To Do When Your Cancer Man Is Being Jealous (For No Obvious Reason)
Forever Love With A Cancer Man
Are you ready to make your Cancer guy's heart flutter? Good!
You need to do some very specific steps so that you can make sure that happens.
I have some secrets I'd like to share with you when it comes to loving your Cancer man.
Roping him in is one thing but getting him to love you and stay with you is another…
Get both to happen and get him for life! 
Click this link right now to get my guide on forever love with your Cancer! <<
Remember, you can just try on your own and not read the guide but then what happens?
You keep trying and nothing is working then he ignores you…
Don't let that happen, ladies! 
You've got to get your grip on this man and make sure he stays.
Once you read my guide, you'll know exactly what you need to know…
My secrets are for you only!
Find out the secrets to your Cancer man's love by clicking now!
Stop thinking about it and do it! 
You want your Cancer man to love you and be your one and only.
Holding back will only make love less palpable.
Get your groove on and read the secrets I have to share with you. 
Click now to get the 3 secrets to help you with your Cancer  << 
Your love is in your hands. Don't let it slip out!
Wishing you all the luck in the world on your journey.
Your sister and friend,
Anna Kovach
---
---
Similar reads