Every month, the planets change signs and affect our relationships. Depending on the planetary movements, it may be tough to understand the needs and desires of the Cancer man. But with my tips based on the monthly energy, you can draw the attention of a Cancer man or improve your relationship with one in November 2020.
Attracting a Cancer Man in November 2020
1. Live a Little
After a much-needed inner vacation and self-reflection period in October, the Cancer man is ready to mingle and socialize in November 2020.
From November 1 until November 21, the Sun in Scorpio will highlight the Cancer man's fifth house of pleasure and romance. 
With Scorpio being the sign of rebirth, sexuality, and emotional transformation, Scorpio season is the time of year where the Cancer man dives deep and reconnects to his sexuality. He is more confident and courageous about his romantic needs. 
During this transit, the Cancer man is most attracted to the woman who knows how to bring humor and light to the emotionally intense energy of Scorpio. 
He wants to be around someone who is compassionate and caring but also knows how to brighten his deep moods. 
When the Sun is in Scorpio, it is best to choose activities that strike his curiosity for mystery and the unknown. Perhaps you could find fun activities that require you to work together like solving a puzzle or visiting a corn maze. 
Scorpio's energy also heightens his sexual appetite. Perhaps you could try out some new moves or introduce roleplay in the bedroom. 
Whatever the case, don't be boring together! Live a little and find healthy ways to strengthen your connection and intrigue his mind. 
2. Be Willing to Compromise
From November 10 until December 1, Mercury, the planet of thought and communication, will transit the Cancer man's fifth house of Scorpio. 
In astrology, the fifth house rules ego and self-confidence. It represents how one shares their gifts and talents with the world. 
With Mercury in possessive Scorpio, communications can easily become domineering if you aren't aware of your mood and tone of voice. And with the Cancer man being a sensitive water sign, he may lash out if he feels dominated or overlooked. 
To avoid any negative communication, focus on finding a middle ground and compromising on any issues that may arise. By handling things with a level of emotional maturity, you will discover that you and the Cancer man have more in common than you once thought. 
One way to handle this intense energy is to always be open about what you feel. You should also be careful not to project any self-doubts or insecurities onto the Cancer man. 
This will only push him away. 
If feeling emotionally overwhelmed, lean on him, don't attack him. He will be there for you if you let him. 
3. Nurture Him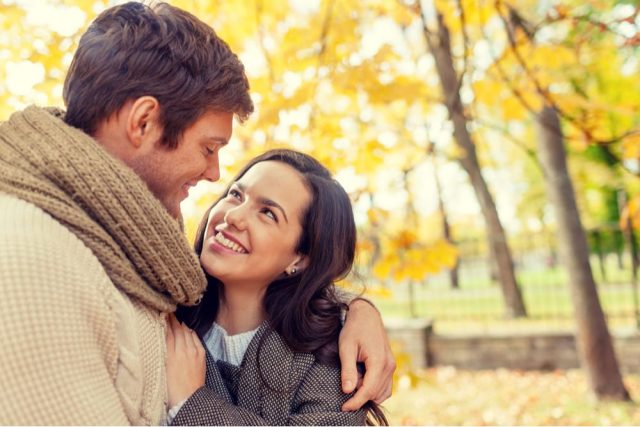 When it comes to love and relationships, there is no man like the compassionate Cancer man. From the kitchen to the bedroom, this water-ruled Crab is all about making his partner feel loved and protected. 
But sometimes, the giving Cancer man can feel depleted. He needs to feel nurtured and cared for too, especially in November 2020. 
From November 1 until November 21, Venus, the planet of relationships, will journey through the Cancer man's fourth house of Libra. In astrology, the fourth house represents family, home, and one's emotional security/foundation. 
When Venus transits one's fourth house, this brings on a period of inner reflection and privacy. Rather than pouring love out, the Cancer man wants to pour love in. He needs to know that he is wanted. 
Therefore, if you want to attract a Cancer man in November 2020, you need to bring out the inner nurturer and shower him with unconditional love. 
One way to do this is by getting familiar with his needs. What does he like to eat? What does he like to do? What family members are important to him? How does he like to be loved? 
Once you are familiar with his needs, it's up to you to take action and put things into play. 
Bring him breakfast in bed, invite his mom over for game night, plan a boys' night for his close guy friends — anything that displays your care and attention for him. 
Read next: 7 Things to Talk to a Cancer Man About When You're on a Date
4. Support His Long-Term Goals and Career
As the sign of structure, familiarity, and roots, the sensitive Cancer man may be emotional, but he is committed when it comes to achieving his long-term goals. 
For the past two months, Mars, the planet of willpower and determination, has been retrograde in Aries, the sign of individuality and personal goals. During this transit, Mars has been moving backwards in the Cancer man's tenth house of career and republic reputation. 
Because retrograde periods represent a period of delay and evaluation, you may have noticed irritability within the Cancer man. He may have been disappointed or upset with his professional progress. 
But on November 13, Mars will end its retrograde period and press play on any paused projects or ventures unfolding in his life. 
With Mars now moving forward, the Cancer man is eager to get back to work, and he will only want a love partner who understands his renewed motivation and supports his goals. 
Whether it's helping with his business, pitching in around the house, or offering brain support when he needs fresh ideas, let the Cancer man know you are here for him. He will need your guidance and unconditional love to achieve the great things awaiting him over the next few months. 
Overall, November 2020 is an excellent month to attract and build a healthy relationship with a Cancer man. 
If you want to gain and keep his attention, have fun (don't be so serious), be willing to compromise, nurture him, and support his long-term goals. Show him that you can be his friend and his playmate. It will blow him away! 
If you're ready to dive deeper and start your journey to unconditional love with your Cancer Man, my guide Cancer Man Secrets is better than any daily, weekly, or monthly horoscope app you'll ever read. 
Instead of just giving you the basic knowledge of the Cancer man, I share real-life stories and examples of women who have been where you are and now have the relationship of their dreams. In this intuitive guide, I'll share with you my top secrets for winning the heart of the Cancer man. If you're ready to stop chasing the Cancer man, purchase Cancer Man Secrets here.
What are you hoping November will bring to your relationship? Let me know in the comments—I'd love to hear from you!
I look forward to hearing from you. 
Your sister and relationship astrologer,
Anna Kovach 
---
---
Similar reads