Every month, the planets change signs and affect our relationships. Depending on the planetary movements, it may be tough to understand the needs and desires of the Cancer man. But with my tips based on the monthly energy, you can draw the attention of a Cancer man or improve your relationship with one in May 2020.
Attracting a Cancer Man in May 2020
1. Take the Originality Approach
If you want to attract and win the heart of a Cancer man in May 2020, take the path of originality. Don't make any unnecessary or predictable moves. 
With the transit Sun in Taurus highlighting his eleventh house of friendships, vision, and innovation, the Cancer man is more traditional than others when it comes to living outside his comfort zone and exploring new environments, beliefs, and cultures, so this solar cycle encourages him to loosen up. 
Because he is naturally very guarded and reserved, you can ease his anxiety and tension by being your true self around him. Instead of replicating the status quo, be original. Let him see who you are on the inside because that's what he really cares about. 
Cancer men are emotional individuals, so the emotionally detached eleventh house placement isn't the most comfortable place for him, but it does teach him a lot about the world and how he can continuously grow. 
One thing I've found is that Cancer men are attracted to women who have social influence during this time. It doesn't mean he's after your wealth or success; it just means that he has very high standards, and this transit illuminates that. 
Although authenticity and status is always very important to him, it will become the number one factor for who he gives his heart to when the Sun moves into his twelfth house of Gemini on May 20. 
With the twelfth house ruling ending and solitude, the Cancer man will be more discerning about who he trusts and gives his energy to. If you want to stay on his radar, make sure you stand out. He won't make time for any "what if" connections starting at this point.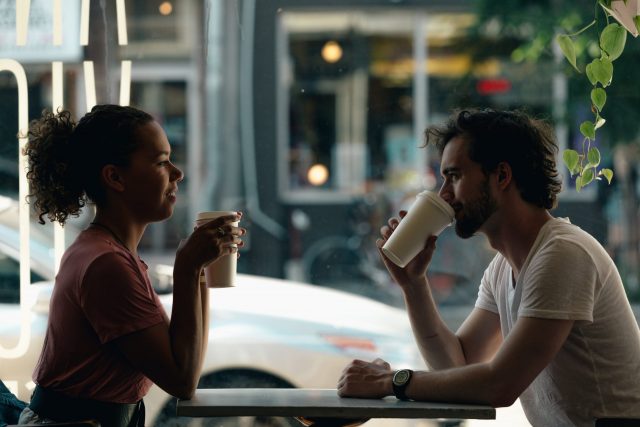 2. Don't Take Things Personally
If you thought that the Cancer man was sensitive before, just wait 'til you see how emotional he can get when Venus stations retrograde in Gemini from May 13 until June 25 in his twelfth house of ending and solitude. 
In Astrology, Venus shows what the Cancer man likes, the way he approaches relationships, the way he gives and receives affection, the type of woman he is attracted to, and his emotional relationship to material possessions and money.
With transit Venus retrograde in Gemini highlighting his twelfth house, the Cancer man is more emotionally demanding, moody, and indecisive in love than any other time all year. 
During this period, it would be best if you put on your thick skin, as Gemini's air sign nature may make him more verbally assertive than usual. 
Although this can be a tough time for some women dating Cancer men, it can also be very eye-opening and rewarding. Instead of taking things personally, let this biannual retrograde transit encourage you to explore what triggers him and makes him negatively respond. It gives you insights into his more compulsive and subconscious behaviors.  
To win his heart and keep yourself in his good graces, focus on being a sounding board for him to lean on. Let him know that you aren't afraid of his words or current lack of affection. Show him with your actions and your words that you are here to stay.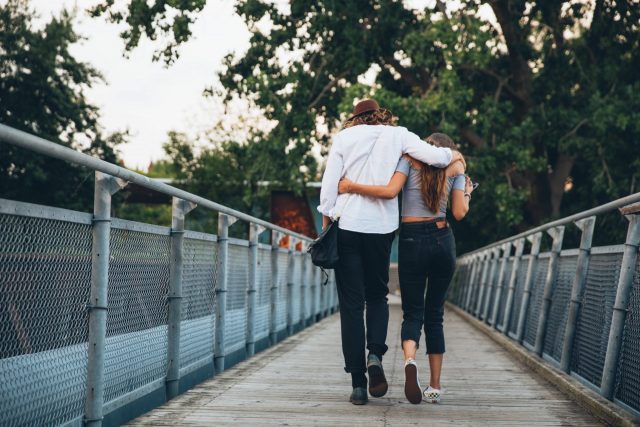 3. Play the Long Game
When it comes to the Cancer man's mental focus during May, it's better to take the long-term approach rather than focus on the short term.
With transit Mercury highlighting his eleventh house of friendships and vision until May 11, he's more future-oriented, so relationships may not be his main focus. However, he will appreciate you being patient and available to connect when he's free. This will work to your advantage in a few months.
To avoid any awkwardness, it may be helpful to be transparent about your expectations and social calendar.
When you share your schedule, he will intuitively understand that you want him to share his, and this helps you work out the logistics of your relationship.
On the other hand, you may notice a switch in his social nature when Mercury enters his twelfth house of Gemini from May 11 until May 28.
Mercury in the twelfth house influences the Cancer man to process his thoughts privately. He may come across more secretive or withdrawn. This is a very sensitive time for him.
Respecting his space for this short three-week period is necessary if you want to receive the burst of energy and affection he has to give once Mercury moves into his sign on May 28.
If you feel anxious or want to feel reassured about your shared future, channel your emotions into a music playlist, poem, or anything creative that appeals to his senses.
During this period, he is very drawn to poetry, art, and language. So writing him a love letter describing your hopes for your shared future would be the perfect surprise gift.
Read next: Cancer Man Testing Me: Let Him Think He Has Succeeded with This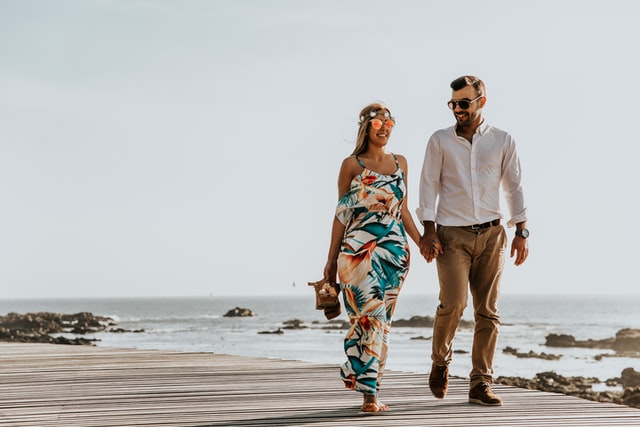 4. Take Him to the Water
If you have the opportunity to get out and about for some private time with your Cancer man, take him to the water for a day of rest, healing, and play.
With transit Mars in watery Pisces highlighting the area of his chart that rules exploration, expansion, and travel in May 2020, the Cancer man will be drawn to the calming, sedating nature of water. This will help him open up emotionally and relax.
Even if you can't take your Cancer man to the nearest lake, river, ocean, creek, or waterfall, he will still be drawn to water-like environments and people.
In Astrology, water is connected to spirituality, intuition, and emotion. The water signs Cancer, Scorpio, and Pisces bring feeling to the physical and mental world.
When it comes to embodying the spirit of water in your love life, think about all the ways that you can encourage the Cancer man to express his emotions and tell his story. Ask yourself, How can I help him open up?
One thing I love about this transit is the "go with the flow" nature you can establish in your relationship, especially with Pisces being a mutable sign.
If you're able, this would be a good time to work with the environment, particularly clean water sources and the ocean. But if those options aren't available, any gratitude work you can do together in your community is a bonding experience. I think you both will love and enjoy it.
Sexually, the influence of intuition-driven Mars in Pisces arouses the Cancer man's love for sensual lovemaking and tenderness.
When it comes to sex, take a soft and feminine approach. Be intentional when pleasing the Cancer man. Slow and steady wins his race.
If you want to attract a Cancer man in May 2020, then take my advice and be yourself, don't take things personally, play the long game, and incorporate more water (relaxation and flow) into his life.
If you can do these things, I believe there are so many good things to come for you this month and in June. So make sure you stay updated with the blog to see How to Attract a Cancer Man in June 2020.
If you're looking for more advice, my guide Cancer Man Secrets is better than any daily, weekly, or monthly horoscope app you'll ever read. Instead of just giving you the basic knowledge of the Cancer man, I share real-life stories and examples of women who have been where you are and have overcome their challenges and are now living the love story of their dreams.
If you're ready to dive deeper and start your journey to unconditional love with your Cancer man, you can purchase Cancer Man Secrets here.
And while you're at it, go ahead and find out the compatibility between you and your Cancer man with my free compatibility quiz. It's an easy way to see if you have what it takes to make it in the long term.
Have you noticed these astrological influences on your Cancer man? Let me know in the comment section below!
Your sister and relationship astrologer,
Anna Kovach 
---
---
Similar reads