Cancer man is feeling mystical, deeply intuitive, sensually and spiritually activated in March. He is in charge of his soul and his personal beliefs and philosophies are integrated. This means he is very open to spiritually stimulating, esoteric and "woo" topics conversation! 

There is a magnitude of harmonious energy throughout the month, it's Pisces season and there's also a New Moon in Pisces. The Spring Equinox connects the Cancer man to his soul too, a reality that makes him very happy and at peace with himself and life. 
Read on to discover the best ways to attract him.
How To Attract A Cancer Man In March 2021
1. OOZE Sensuality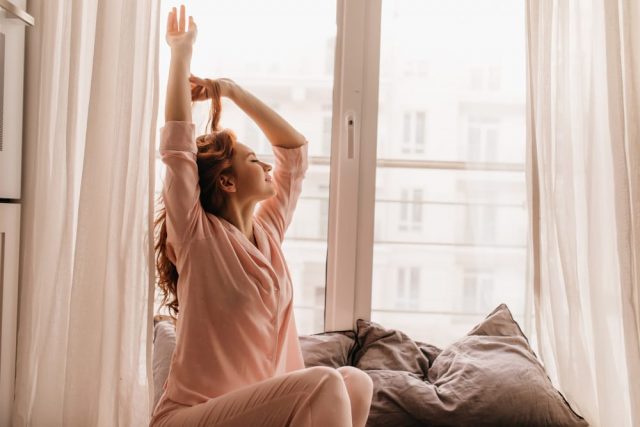 There really is no level of sensuality and magnetism that is too much this month. Spiritual, compassionate, sensual, and receptive, Cancer is as watery and intuitive as they come. But, so is Pisces! And it's Pisces season until the 20th. Combined with the New Moon in Pisces on the 13th (a date to be mindful of) you really should be pouring your energy into your spiritual self. 
Spirituality and sensuality aren't synonymous, but they are deeply connected. When you're in tune with your senses you are open to extrasensory gifts and abilities, including psychic sensitivity. 
So, with all the emotional and sensual energy floating around this month there really is not a thing you could do that would be deemed "too sensual." The Cancer man's instincts are heightened this month, and so are his needs for romance and chemistry. 
Physical touch, offering to give a sensual massage, and seductive forms of mind sex or intense eye contact are all on the cards. Even giving him a tantric massage, or receiving one, is perfectly acceptable. 
Spiritual energy is strong and vibrations are super-charged. There's a sense of unconditional love and universal compassion around and in the air. Acceptance and non-judgement are amplified all month. 
2. Let Your Intuition Shine
Intuition, intuition, come out to play! Test the waters. Speak about things you normally wouldn't and don't be scared to do so. Conversation can be steered towards intuitive verging on psychic or mystical stories. 
If you have a past experience or memory that involved a seemingly magical, or extraordinary, level of intuition on your behalf – share it! Have zero inhibitions. Let go of the fear of being judged or the need to be right, with intuition there is no right or wrong. There's only what is and what isn't, what is real and what is illusion. 
There is a unique type of magic in March, and the Cancer man is picking up on it. He can sense the spiritual vibrations and the mystical, ethereal, and astral energies around. Cancer actually thrives in this energy, so embrace it with all you have. 
Again, memories and stories can be shared openly and if you have a piece of wisdom you want to express, do it. Be free! When you're free to be your intuitive, spiritual or even psychic and clairvoyant self he is liberated as well. Interconnectedness flows through all of life, leading to oneness. 
Inspire him. Broaden his horizons or talk about books and movies that remind you of the power of the human spirit. You may want to consider introducing him to new musicians or artists that convey ideas into human consciousness and spirit too.
3. Take Charge, With Modesty
There is a fine art of being able to act with authority and self-assurance without coming across as arrogant or pushy. This is what is needed this March. As a feminine and submissive sign, the Cancer man likes a dominant woman. But too much fire and aggression can suppress him, put out his light, and bring out his insecurities. It's important that you take charge with grace and modesty, therefore.
Lead, however, remain humble… speak with confidence and personal authority, but don't overpower him… introduce him to new ideas and interests, yet try not to be dogmatic. Do you get the picture?! The Cancer man really desires a strong, empowered, and self-loving woman, someone with confidence and high self-esteem. It is not only incredibly attractive but it's also motivating to him, it pushes him to be his best self, further stepping into positions of self-leadership.
March has a beautiful mix of feminine and masculine energies. Pisces season lets his sensitive and spiritual side shine through while Aries' energy makes him feel more fearless and courageous in his intentions, and his affections in love. All in all, there's a green light to step into self-leadership and take charge, in moderation. Guide the way – just do so with an open and loving heart. 
4. Stay Clear Of Pessimistic Thinking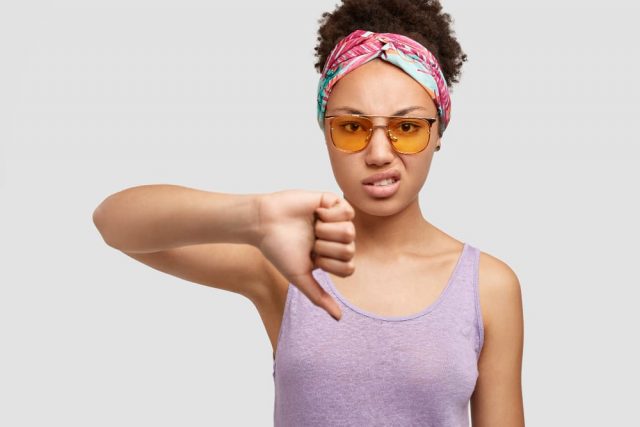 Pisces season highlights the need for positivity and an optimistic, inspiring and imaginative outlook on life. Pisces is of course the most creative, artistic and inspirational sign of the Zodiac (they are the 12th and final sign, the "old souls," after all!). 
Free-spiritedness combined with high-spiritedness define this humble water sign, and Pisces is deeply compatible with Cancer. However, Cancer can be prone to self-doubt and negative thinking…
The best route to take is to shower this guy in the light of optimistic thinking. Radiate a positive glow and mindset, inspire him through laughter and joy, enthusiasm and vitality. Be a butterfly that has risen out of the cocoon. You may not realize just how powerfully your positivity affects the Cancer man, but it really, really does. He bounces off of your energy and even the tiniest bit of doubt or low mood can cause a negative chain reaction. Let yourself be the reason he smiles and feels happy to be alive. 
On the other hand, don't think this means you can't be "low" or reflective. Introspection and depth of spirit are very sexy! There's not a problem being mindfully contemplative or taking a few moments of silence (which can sometimes come across as a 'low mood.') This is fine. Just remain conscious and mindful of your energy, because it affects him deeply. 
5. It's Springtime, Baby!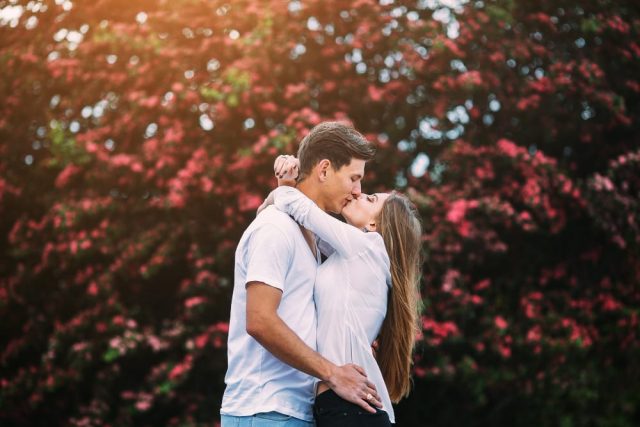 This guy loves spring. He loves the bird signing and the bees buzzing. He loves the colors of nature and the breeze against his skin. Most of all, he loves the healing and restorative power of nature. 
There is a divine simplicity and sublimity with the Cancer man, qualities not everyone can appreciate. Whereas some might find comfort in extravagance and excessive luxuries, the 'finer' things in life, he finds his pleasure and solace in divine simplicity. The Cancer man has soul… And what is more soulful than nature?!
Nothing. Nature is soul and soul is nature. A soulless woman, someone who is incapable of showing depth and emotion, sincerity and a love of intimacy, is not even on his radar this month. Take him on a mini adventure or trip, to a forest or beach, nature reserve or national park. Even a local park or green space will make his soul sing and stir up feelings of soulmate bonding. 
Read next: 3 Types of Texts That Melt a Cancer Man's Heart
Final Thoughts & Key Astrological Transits
So much can be said here, but just remember the New Moon in compatible Pisces is happening on the 13th, a time of new beginnings and fresh potential! The 28th sees a Full Moon in Libra, and Libra is all about partnership, love, romance and harmony within relationships. 
Overall, this is a fabulous month with significant opportunities to spark this sweet and sensual guy's interest. Be sure to read up on your compatibility to see if you two are the perfect match!  And check out the Cancer man secrets for more insight on this romantic man.
Wishing you light, love, and all the luck in the Universe on your journey!
Your friend and Relationship Astrologer,
Anna Kovach