Cancer is an altruistic, kind, considerate, and instinctual water sign. He wishes to win in life and achieve personal victories – although he doesn't always show it. He therefore needs a partner who can see his subtle ambitions and aspiration and bring out the best in him; he wants someone inspiring, intuitive to his needs, caring, and supportive. Inspirational qualities are admired and if you're creative, imaginative or artistic, and further deeply developed or self-mastered in any of these fields, this is a major win. Shared creativity and inspiration are deal breakers for him!
Here are the top five ways to attract a Cancer man in February. 
How To Attract A Cancer Man In February 2021
1. Be Sensitive To His Needs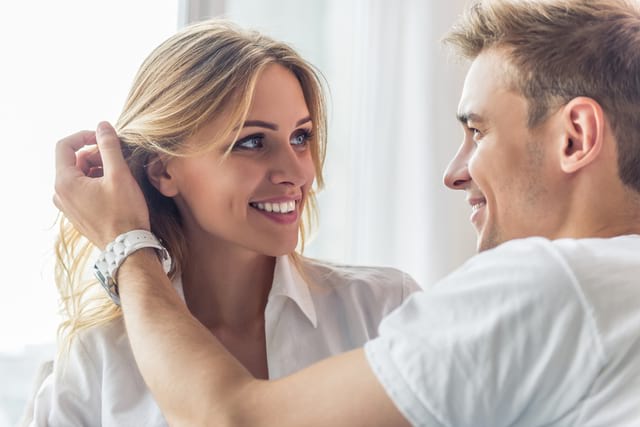 First and foremost, you need to remember that Cancer is the most sensitive sign of the Zodiac. This guy is deeply compassionate, empathic, and caring. He's selfless and altruistic, and genuinely desires to nurture, protect, and care for those he loves. Anything less than 100% "seeing"— insight and understanding, will not be tolerated. Assuming you are after an older Cancer, this man knows himself. He's already discovered what works for him and what doesn't, and he knows who he is.
Cold, harsh, or abrasive personalities won't work for him in February. During the first half of the month, when the Sun is in Aquarius, you can be more intellectual and 'mental' than usual. I.e., it's okay to not be so sensitive, feeling-based, or emotional in attitude and approach. 
Aquarius season brings out Cancer's ambitious side, so an integral part of being self-aware and sensitive is recognizing core nature and character. Until the 19th, this guy is ambitious, resourceful, motivated, and inspired.
Career and work matters favor strongly. He's also feeling financially independent and successful. If you want to spark his interest and make a lasting impression, show your sensitivity and empathy by appealing to his generous side. Give gifts and treat him too – don't expect him to be the only one showing generosity! 
2. Kindness Connects You On A Deep Level
Kindness can connect you on a deep and even spiritual level. Every sign has unique traits, main personality strengths and attributes. Well, for the Cancer man, his power and strength comes from his generosity, sincerity, and selflessness. His compassion and openness to give knows no bounds, he certainly isn't selfish either. Be kind, be humble, and be sincere. It really is that simple!
Consider doing something for people in need. Suggest a shared outing or activity together such as volunteering at a local homeless shelter, non-profit, or animal shelter. Cancers love animals! He would be happy to spend hours upon hours playing with kittens, dogs, or any other animal who needs his care and attention. 
As much as he loves the warmth and closeness of home, he also enjoys putting in some hard labor, or sacrificing his bliss, to help others. Perhaps put together some care packages or food boxes and visit the homeless in your town or city. 
On an intimate level, you can show your kindness through romantic gestures. Affection will be warmly received in February, and romance is highly favored in the last 9-10 days of the month. Be mindful of the energy you're projecting and try to keep it steered towards gentleness, humility, and kindness. 
3. Be Optimistic And Charismatic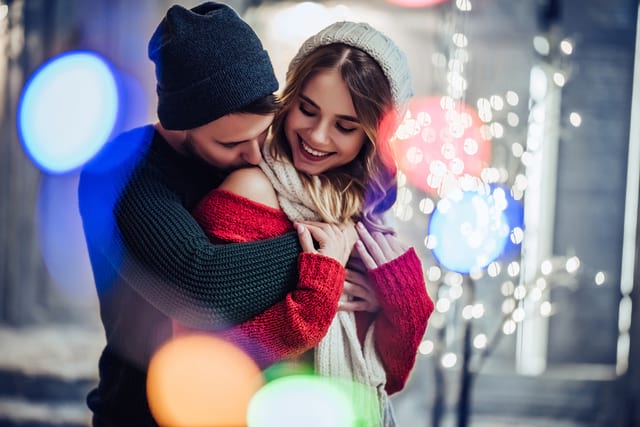 A charismatic and positive personality accompanies a sensitive and down-to-earth disposition. Many people think Cancer men are hypersensitive, solely soulful, reserved, and shy creatures. But they have a very sparkly and colorful personality if you know how to bring it out of them! 
So, if you can appeal to this side of him you will be in for some gems, pearls, and treats. Cancer is actually one of the most creative of all the signs. The Cancer man has a strong reverence for color, creativity, artistic pursuits, and the imagination. He is also wonderfully gifted in these areas. 
Being situated between Gemini and Leo has its advantages. There are always some 'shared' characteristics that shine through, despite fundamental differences. Both Gemini and Leo are extremely high-spirited, zestful, and creative beings. Cancer embodies the qualities of water yet still draws from immense creativity and inspiration. "Bubbly" personalities shine through in a relaxed and content Cancer. 
Ultimately the message is to self-express yourself, and show him it's okay for him to express himself too! Gently bring him out of his shell, introduce him to passion, fire, and boldness. If you get the balance right, he will definitely be viewing you as a soulmate with long-term potential.
4. Psychic And Spiritual Gifts Are Big Pluses!
Pisces is significantly compatible with Cancer's energies, so when the Sun moves into Pisces on the 19th, this man is very open spiritually. He is gifted with psychic sight, and this means he won't be satisfied with superficial, manipulative or shallow intentions. The Cancer man is looking for the real deal. Although he may be flirty and upbeat, he still possesses depth and a unique emotional intelligence that is very attractive. 
Being so naturally clairvoyant and spiritually-perceptive also means he wants to connect on a spiritual level. At the end of February particularly he will be more interested in immersing himself in deep and meaningful conversation, perhaps with some jazz, acoustic or 'soul vibes' music playing in the background. Or, he may want to watch a movie with you that has some philosophical or enlightening message. 
Overdosing on food or alcohol won't appeal to him much. If it does, meaning he is having a moment of weakness (water signs tend to be prone to addictive behaviors!), you should make a conscious effort to redirect the energy flow. You will win major points if you do this with grace and confidence.

5. Balance Intellect With Emotions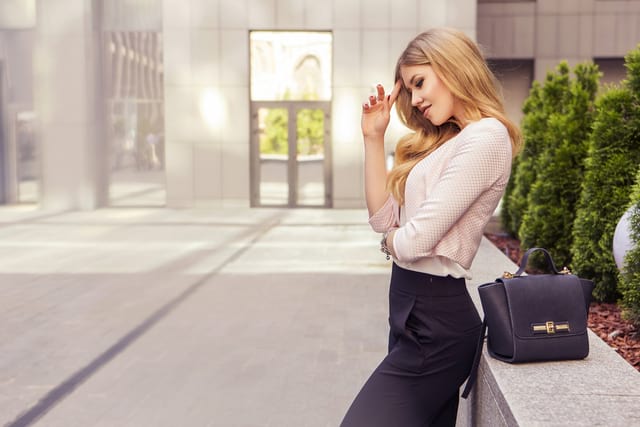 Due to such a strong mix of intellectual and cerebral (air) and emotional, spiritual, and intuitive (water) energies this month, it is important to get the balance right. Remember how powerfully intuitive your Cancer interest is… he responds well to any attempt at mindful and intuitive communication. 
There's a fine art in mastering yourself, aka in mastering your intellect and emotions. In short, both intellectual and mental abilities and emotions and instincts should be prioritized if you wish to win his heart.
Cancer man likes to talk about a range of topics, from Astrology and spirituality to science and health. As long as you're sparking his interest through interesting conversation, you will appear colorful and intelligent to him. Be sure to include some wit and humor too! This guy loves to laugh despite having his occasional mood swings and moments of sullenness. 
Read next: 4 Reasons Cancer Men Avoid Commitment—and What You Can Do About It
Final Thoughts And Key Astrological Transits
Compassionate, kind, sincere, and creative, the Cancer man is the whole package to some. February is the perfect month to tickle his fancy with deep and meaningful conversation. Do this when the Sun is journeying through Aquarius until the 19th. 
From the 19th onwards, be romantic and fearless in your affections and creativity. Cancer is one of the most imaginative and artistically gifted Zodiac signs (not to mention how advanced he is spiritually). He has powerful instincts and these are enhanced during Pisces season.
The New Moon in Aquarius on the 11th will be opening him to fresh starts and new beginnings. A relationship could be in divine order… Be sure to check out your compatibility and re-familiarize yourself on the Cancer man secrets here!
And let me know which of these tips you found most helpful to score your Cancer guy. The comments are totally anonymous!
Wishing you love and light on your journey.
Your friend and Relationship Astrologer,
Anna Kovach