Every month the planets change signs and affect our relationships. Depending on the planetary movements, you may not always understand the needs and desires of the Cancer Man. 
However, there are simple things that you can do based on the monthly energy to improve your relationship with the Cancer Man. Find out how to attract a Cancer Man in December 2020. 
Attracting a Cancer Man in December 2020
1. Spice Up His Daily Routines 
After a fun, relaxed, and romantically charged November, December 2020 is a back to business month for the sensitive Cancer man. 
From December 1 until December 21, the Sun in Sagittarius will highlight the Cancer man's sixth house of health, service, and daily routines. 
With Sagittarius being the sign of optimism, opportunity, and expansion, Sagittarius season is the time of year where the Cancer man loosens up and becomes aware of new possibilities. 
During this transit, the Cancer man is most attracted to the woman who will spice up his daily routines and make his domestic life more interesting. 
When the Sun is in vivacious Sagittarius, the Cancer man wants a woman that is open-minded and optimistic. He is craving a love that is unusual and exciting — he doesn't want anything that reflects the status quo. 
If looking for spicy ways to liven up his daily routines, introduce him to a sustainable online clothing brand, meal prep company, or wellness class. Encourage him to add more entertainment to his day. 
Because the sixth house also rules service and daily work, the Cancer man is attracted to the woman who can bring fresh ideas to his professional life as well. 
Perhaps you can encourage him to solicit more free time for himself. 
2. Help Him Open Up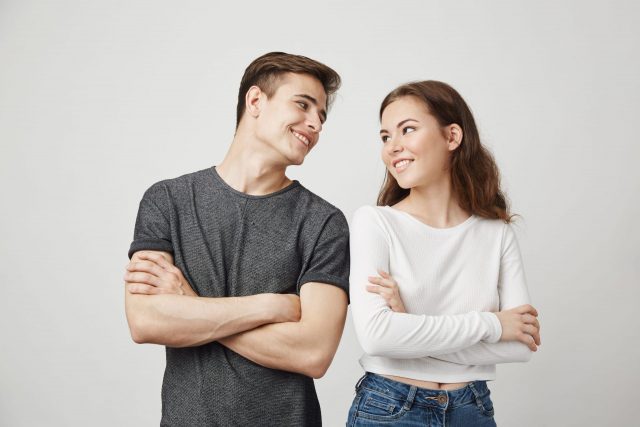 From December 1 until December 20, Mercury, the planet of thought and communication will transit through the Cancer man's sixth house of Sagittarius. 
In astrology, the sixth house rules mental health and organization. 
When Mercury is in liberal Sagittarius, the cautious Cancer man is more free-spirited and eccentric than usual. 
Rather than sticking to his normal range of interests, the Cancer man is eager to spread his wings and experience something new. 
For example, if he's an expert fisherman, he may look for new places to fish or he may choose a new style of fishing altogether. 
In regards to romantic relationships, Mercury in Sagittarius encourages the Cancer man to gravitate towards partners who make him feel heard and independent. 
The Cancer man will be more receptive to words of encouragement and inspiration at this time. 
If you want to attract the Cancer man in December 2020, I suggest supporting him on his journey towards a more positive and joyful mindset. 
Find fun activities that you know will feed his mind and put him in a good mood. 
3. Acknowledge His Growth
After a year of hard work and challenging moments, December 2020 is a month where the Cancer man will start to see that he can manifest anything he believes. 
On December 29, the Full Moon in Cancer will spotlight the Cancer man's first house of self and ego, reminding him that if he is willing to let go of his past and embrace the future, he can create the life and relationship of his dreams. 
In astrology, Full Moons are a time of celebration and receptivity. It is a time of receiving what was planted during the June and July 2020 Cancer New Moon. 
With the Full Moon in the Cancer man's first house of identity, December 2020 is a time of self-acknowledgement and self-growth. 
During this two-week lunation period, the Cancer man will be most attracted to the partner who is supportive and kind. He wants someone who unconditionally loves and admires him for who he is. 
If you want to attract a Cancer man around the time of the Cancer Full Moon, make sure that shows him lots of affection and interest. He's turned on by attention right now. 
For those who are already attached to a Cancer man, celebrate his growth thus far. Do something romantic and sensual like a massage and candlelight dinner — anything that makes him feel like a King.
Bring on the charm! 
Read next: 3 Types of Texts That Melt a Cancer Man's Heart
Final thoughts
Overall, December 2020 is an excellent month to attract and build a healthy relationship with a Cancer man. 
However, if you want to keep his attention, spice things up (don't fall into a predictable routine), help him open up, celebrate him, romance him — make him feel like he is your man. Show him that you can be spontaneous and dependable at the same time! 
For those who are ready and serious about diving deeper and starting your journey to unconditional love with a Cancer Man, my guide Cancer Man Secrets is better than any daily, weekly, or monthly horoscope app you'll ever read. 
Instead of just giving you the basic knowledge of the Cancer Man, I share real-life stories and examples of women who have been where you are and now have the relationship of their dreams.
In this intuitive guide, I'll share with you my top secrets on winning the heart of the Cancer man. If you're ready to stop chasing the Cancer man, purchase Cancer Man Secrets here.
After you've purchased my guide, Cancer Man Secrets, take the free love and compatibility quiz to find out if you and your Cancer man are a match.
Let me know your results in the comment section below.
I look forward to hearing from you. 
Your sister and Relationship Astrologer,
Anna Kovach