Every month, the planets change signs and affect our relationships. Depending on the planetary movements, it may be tough to understand the needs and desires of the Cancer man. But with my tips based on the monthly energy, you can draw the attention of a Cancer man or improve your relationship with one in April 2020.
Attracting a Cancer Man in April 2020
1. Support His Ambition 
Whether he tells you or not, things are getting serious for the Cancer man behind the scenes in April 2020.
As a water sign, the Cancer man is naturally reserved, strategic, and emotional when making decisions.
But with the transit Sun in Aries highlighting his tenth house of career, ambition, and long-term material wealth, the Cancer man may be more pushy, enterprising, and impulsive in love and relationships.
In astrology, the Sun says a lot about what the Cancer man wants to experience and achieve on an external level.
The Sun teaches us how other people see him, how he experiences life, how he expresses his personality, and what his current focus is at the moment.
Because the Cancer man is easily turned on by a woman who can help him manage and build long-term generational wealth, it would be in your best interest to support his ambition.
Cancer men are emotional individuals, so don't be afraid to show him how much you care through thoughtful gestures like packing his lunch for work, helping him organize his bills, listening to all his crazy ideas and dreams about the future, etc..
If he's acting standoffish this month, it's not because he's not into you.
The impulsive energy of the Sun in Aries can influence the Cancer man to be more scattered and overly ambitious than usual. This may lead to him temporarily withdrawing into his hard shell.
But instead of lashing out or ignoring him, uplift him through challenging times.
If you can support his decisions and overlook his impulsive behavior at the beginning of the month, you may notice a change in how he displays loyalty and affection by the end of April, especially once the Sun enters Taurus on April 19.
Even still, if you want to attract a Cancer man in April 2020, focus on building a foundation of love and support that he can depend on.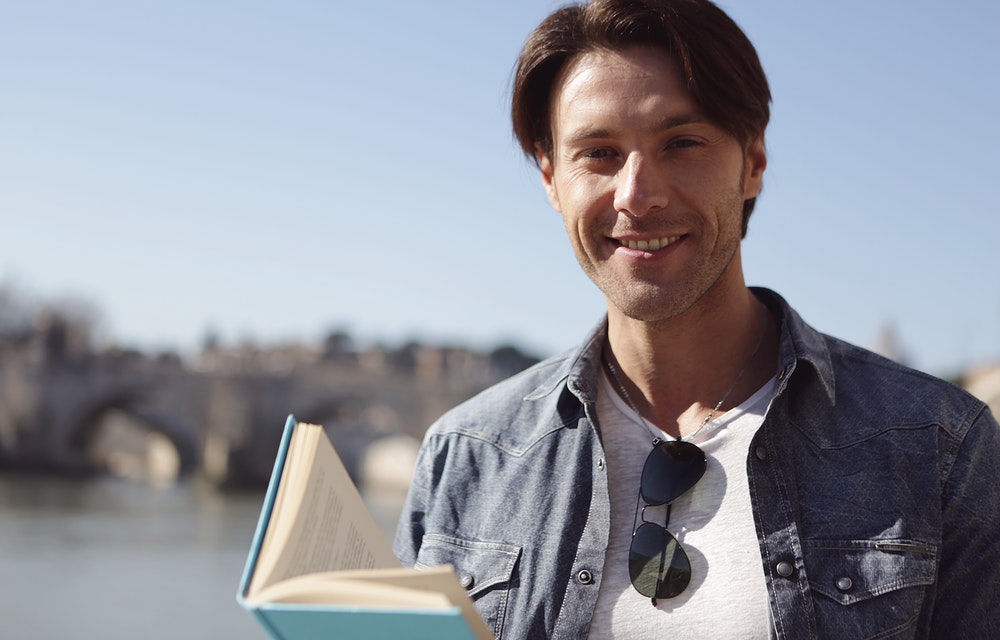 2. Give Him Space to Think 
Venus has a lot to teach us about what the Cancer man will want and need out of a relationship.
Venus shows what he likes, the way he approaches relationships, the way he gives and receives affection, the type of woman he is attracted to, and his emotional relationship to material possessions and money.
With transit Venus in Gemini highlighting his twelfth house of endings and undoing, the Cancer Man requires more time and space for rest, reflection, and healing in April 2020.
During this period, the Cancer man is more emotionally and mentally withdrawn. This makes it harder to read his thoughts and emotions.
During this period, it would be best to shower the Cancer man with unconditional love from afar.
I would suggest small, thoughtful gestures like making him a playlist of his favorite songs, sending him a box of his favorite cookies through the mail, purchasing him a gift card to his favorite businesses, etc.
Just remember you don't have to go overboard to let him know that he's special and you want to be in his life.
The best way for you to win the heart of a Cancer man is to be transparent and honest with him.
By being respectful of his privacy and giving him the time he needs to think, you will attract the interest of the Cancer man in April 2020.
Read next: What a Cancer Man Wants to Hear from You from Time to Time
3. Keep It Real
In astrology, Mercury says a lot about how the Cancer man processes, receives, and sends information on an internal and external level.
Mercury shows us things like how he expresses his emotions, how he processes thoughts, how he perceives life, and what he wants to communicate to the world at the current moment.
With transit Mercury in Aries highlighting his tenth house of public and business communication, the Cancer man may be more direct, cold, and assertive in his speech and communications.
Although this may sound harsh, it can be very sexy and commanding if expressed in the right tone.
If possible, find comfortable ways to let him know what turns you off and on.
To avoid any awkwardness, it may be helpful to research or purchase sex cards or love games that help break the ice in your relationship.
On the other hand, Mercury in Aries encourages the Cancer man to be more open and aggressive when talking about his long-term goals and expectations for the future.
If you're wondering how serious the Cancer man is about your relationship, you'll know once you see how involved you are in his plans.
Even if he doesn't show it, his intuitive nature means he can see clearly whether he will marry a woman once he's spent a significant amount of time with her.
Sharing uplifting activities like vision board planning, painting the living room, going grocery shopping, and maybe even purchasing or designing a home together helps attract a Cancer man during this time.
Use this period to paint a realistic future of what you and your Cancer man can build together.
Read next: 9 Signs a Cancer Man Likes You – Know for sure!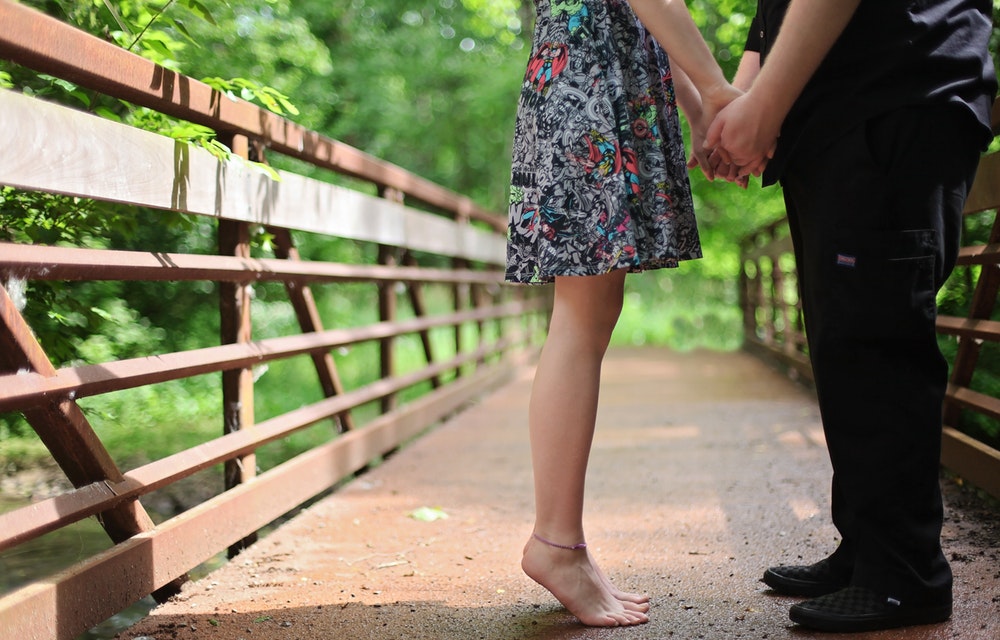 4. Let Your Chemistry Unfold Naturally
For the Cancer man, Mars symbolizes how he expresses his sexuality and physical desires; it shows how he asserts himself in love.
With transit Mars in Aquarius highlighting the area of his chart that rules intimacy, privacy, and debt in April 2020, the Cancer man will be attracted to compassionate, devoted, and sensual women who know how to go with the flow.
During this period, take a magnetic approach in love.
With Mars in his eighth house encouraging him to explore the deeper parts of his psyche and subconscious mind, he may be more secretive and standoffish.
However, this is the best time for you to confront any hidden issues in your relationship that may be causing unnecessary tension or stress.
Instead of forcing the issue, allow things to rise to the surface. Mars in rebellious Aquarius causes him to be more stubborn and opinionated than usual, so avoid provoking petty arguments.
To help keep things light and airy, as a couple, get involved in shared activities that promote community service and cooperative experiences.
Read next: How to Date a Cancer Man – Practical & Effective Ways
Helping him find innovative ways to "pay his debt" and clear his conscience through service is healing for the Cancer man.
Sexually, the influence of thought-driven Mars in Aquarius arouses the Cancer man's love for an intellectual and open-minded woman. 
It's important to note that the mature Cancer man is an expert in the sack. I've found that the Cancer man will go above and beyond to please his woman, and you should give him the same in return.
If you stick it out with him in April, I believe there are so many good things to come for you in May. So make sure you stay updated with the blog to see How to Attract a Cancer Man in May 2020.
Just remember that the Cancer man is full of secrets, so for you to build and maintain the relationship of your dreams, you need to understand the Cancer man on a fundamental level.
As a relationship astrologer, I've helped women like you from all around the world attract and gain the unconditional love and trust of Cancer men. And after years of listening to their questions and working with them through their problems, I decided to write down all my insights and put them in a downloadable guide for 24/7 assistance and advice. It's like having me as your personal relationship astrologer, but always on demand.
My guide Cancer Man Secrets is better than any daily, weekly, or monthly horoscope app you'll ever read. Instead of just giving you the basics of the Cancer man, I share real-life stories and examples of women who have been where you are and have overcome their challenges—and are now living the love story of their dreams.
If you're ready to dive deeper and start your journey to unconditional love with your Cancer Man, you can purchase Cancer Man Secrets click here.
And in case you haven't already, go ahead and find out your compatibility with your Cancer man with my free compatibility quiz. It's an easy way to see if you have what it takes to make it in the long-term.
Share your experiences in the comments below—I'd love to hear them!
Your friend and relationship astrologer,
Anna Kovach