Although the Cancer season is long gone and over, this September holds quite a few interesting happenings for the Cancer man, too. For starters, he will experience some unwanted attention and emotional intrusion from a concerned family member. 
Both of the lunations (New and Full Moon) will touch upon Rx Neptune with their direct aspects which will highlight questions of Cancer's faith, higher goals and ideals, and his childhood memories, reminiscent mood, and sour mood in correlation with his siblings. 
Aside from the fast-changing Moon, no other planets will dwell in the sign of Cancer during September, so your Cancer man should not have it as challenging as some other signs, like Virgo, Aquarius, Capricorn, and Scorpio. If we discount the ever-changing and fast-moving Moon, of course. 
Small side note before we delve into the September forecast for the Cancer man: Cancer rules the 4th house of family matters, and its ruler is the 2nd luminary from the Zodiac – the Moon itself. 
This is important to note, because Moon is the fastest "planet" in Astrology. It moves signs every 2.5 days, meaning that that Moon is the planet that makes the most aspects during any given time and this also explains why Cancers are labeled as 'moody' and 'overly emotional.' His ruler literally changes landscapes, emotions, and energies every two and a half days. 
Without Further Ado
On the first of September, the Moon is traversing through its own sign, Cancer, and it squares Mercury residing in Libra. This brings the beginning of family discord and squabbles that will last throughout the month for Cancer man. 
The Moon also sextiles the Sun in Virgo which brings good news from someone who's lives near Cancer man, but it can also bring a meeting with someone with whom your Cancer man was close with in primary school. Someone with whom he has a lot of catching up to do. And this meeting can lead to some sparks flying between the two of them. 
Mars in Virgo creates an opposition with retrograde Neptune in Pisces which means that Cancer man will have an opportunity to witness an opposition of views where his motivation and communication is being tested against his philosophy and faith. 
This is a touchy moment for his libido and self-confidence. Thus, if you plan to move forward with your communication, thread lightly and be gentle in your approach. 
Someone from his family will have something nasty to say about his love interest due to the planetary conflict between Venus in Libra and Pluto in Capricorn. Your Cancer man will not like this, and this will be the beginning of deeper discord within his family, so be wary of concerned relatives and family members who would like to poke their nose into business that is none of their own.
The New Moon Calls To Love-Action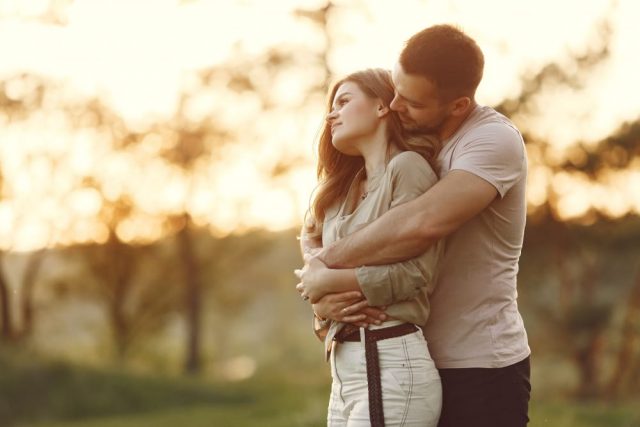 The New Moon on the 6th of September occurs in Cancer's 3rd house, and it conjuncts the Sun, which will definitely highlight the communication matters, especially with a male role model from his childhood. It could be an elder friend who is very protective of him, or an older brother. This will automatically put him in a good mood. 
The New Moon makes an inconjunction to Rx Saturn in Aquarius, and that will highlight Cancer's fetishes, sexual desires, and things his is afraid to admit to others. 
It's fertile ground for the Cancer man to explore his attractions and passions, so it might be a good idea to happen to be nearby him during September's New Moon. The tides might just turn in your favor and you might get to experience the time of your life with your Cancer man!
The 8th house of sex, pleasures of the flesh, and possessive undertones is full of surprises, so when the 8th house matters are highlighted, it's better to be ready than to miss a great opportunity. This transit is perfect to get your freak on, and dive into the taboos of Cancer man's heart. 
There's also a trine between the New Moon and Rx Uranus in Taurus, and this aspect activates his circle of friends and his internet activities. If you are friendly with your Cancer man, and the two of you are chatty, then now is a perfect time to try heat things up with some sexting. The energies of this New Moon are definitely on the romantic side for a Cancer man, you just have to be brave and spontaneous to utilize them fully!
The Lunar Midterm
On the 15th of September, the Moon trines Rx Uranus and this aspect definitely highlights a romantic (and sexual) communication with someone over the internet; someone who is in Cancer's sphere of friends. This is a very fruitful aspect for all romancing ideas and options. 
But the trouble in his home life is on the horizon as the Moon squares Mercury and brings more discord within his family structure. All Cancer dominants are very much influenced by their home life, so this will definitely leave a mark on your Cancer's mood.  
The Moon conjuncting Rx Pluto in his 7th house of marriage and long-term partners definitely implies that the moment is very fruitful for the beginning of a serious partnership, and for entering a romantic relationship that holds long-term prospects with your Cancer man. 
This midterm also brings a nostalgic hang out with someone from his childhood, and a romantic communication with someone via the internet. If you are communicating over the internet during this period, you are very likely to end up in a long-term relationship, so rejoice!
Long-Distance Love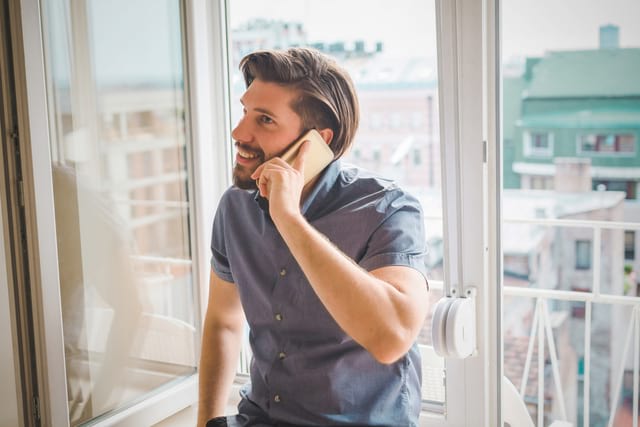 On the 20th of September, we have a Full Moon in Pisces conjuncting Rx Neptune in Cancer's 9th house. His faith in love will be the main topic of this Full Moon, and he will make a very romantic and fateful contact with someone who is not physically close to him. Someone whose roots are not nearby his own family home. 
This is the date when his romantic development reaches a culmination and the tone for the future romantic escapades is set. There's also an opposition between the Moon and the Sun, and this means that he will reach an en passant in the romance field.  
The Cancer man will experience a fatal attraction and obsessive, raw passion towards someone during this time. He will fall hard for someone, and this infatuation will last for the months to come. 
Miscommunication and family drama continues. He is trying to reach the common ground and a compromise but alas, it's simply not working. Your Cancer man is an emotional mess during this moment in time. You can help him by confessing your true feelings towards him, or if you've already confessed, make a grand gesture and come to see him in person. 
Read next: 7 Ways To Dress For The Cancer Man In Your Life
That's It For This Month…
September reaches its conclusion on the 30th. The Moon (Cancer's ruler), opposes Pluto Rx and this creates discord with his (prospective) partner. Some opposing views and opinions are being hashed out. It's certainly a turbulent end of this month for his romance. 
The Moon squares now Retrograde Mercury, and the fight that has been going on in his family home reaches its climax… and it's not pretty. Past issues will rise more often now that the Mercury has turned Rx, and he is going to feel more distraught and cut off. Not a good feeling for the Cancer man. 
But silver lining comes in the aspect of a trine between Venus and Neptune – this brings on the glossing over problems with a partner (or a love interest), and idolizing of someone with whom he is infatuated. But hey, it's still something nice in the midst of this emotional drama, so take it or leave it – it's up to you!
The Moon inconjuncts Rx Jupiter and this brings a past issue that is overdue – a karmic lesson about his desires, obsessive impulses, and the way he handles affection will make him ponder. Some serious introspection is due. Cancer is going to need luck during September, and you could be his lucky charm, just what he needs!
Are you looking for ways to improve your love life, but you feel like you are at a loss? Then why not take a look at my new VIP consultation offering? This is a wonderful way for you to find about more about yourself and the keys to unlock the most amazing romances yet.
I wish you all the love in the world.
Your friend and Relationship Astrologer,
Anna Kovach