What should you do when a super hot Cancer man has a crush on you? What are the signs that a Cancer man has a crush on you?  What actions should you take to secure him? It may seem impossible to figure out but with these simple hints, you can be sure to give him exactly what he wants. Cancer man can be rather particular but he for sure has some very easy to read signs when he's digging on you. 
It's important that you pay close attention. Keep reading for some easy things to keep in mind when you figure out that a Cancer man has a crush on you. Do and say the right things and you'll win the love of a lifetime from a Cancer guy. 
9  Clear Signs Cancer Man Has a Crush on You
Naturally you need to know these helpful tips first before you can determine what is the best course of action. That being said, let's take a quick look at what you should be looking for when a Cancer man has a crush on you: 
Acts very shy like a school boy. He may blush or he may stumble over his words when he tries to talk to you. He can't look you in the eyes and appears to be very nervous.
Tries to spend lots more time with you. He will want to be around you as much as he can so he'll ask you out, ask you to spend time at his place or will offer to come to yours. 
Becomes very helpful. He wants you to be comfortable in your life and will do whatever he has to in order to achieve that. He wants you to feel good and cared for by him.
If there is anything at all you need help with, he will be there. He's reliable when he's really digging you. 
He may become protective or jealous when another man tries to talk to you in his presence. He may also ask you about guys on your social media. 
Integrates you into his future plans. He'll start talking about places he wants to go or do and will include you. He's making you a fixture in his life so pay attention!
He starts to open up to you about his very deeply personal life. He may tell you things he doesn't ever tell anyone else. This is huge because it means he trusts you. 
Cancer man crush also includes asking you for your thoughts or advice on things he's doing or thinking of doing. He values your opinion greatly and is one of the signs Cancer man has a crush on you. 
Will become that much more flirty when the Cancer man crush is in full swing. He will pay more attention to your beauty, compliment you, and generally treat you like royalty. 
All in all if you really need to know how to know if a Cancer man has a crush on you, these signs should definitely make it pretty clear what his intention is as well as his feelings. Learning this will help you to really take charge and give the Cancer man what he really wants.
He's a sensitive soul who wants lots of tender loving care and you can definitely give it to him. Below are ways you can captivate the Cancer man that has a crush on you. If I were you, I'd keep reading. 
Reciprocate His Flirts or Advances
If you ever find out that a Cancer man has a crush on you, you must act quickly or you may lose his interest. Cancer men won't hold a crush for too long if they figure out the woman they like isn't that into them.
Cancer man needs to know that you feel the same way or are at least interested in getting to know him better. Respond with flirts, witty comments, or cute jokes that make him giggle.
If he comes around you and wants to talk to you quite often suddenly, let him and find ways to get him to come back and talk more later. Giving him hints like this will ensure that you're happy to accept his flirtations.
He may text you cute sayings or keep in touch with you frequently. When he does, make sure you always answer him quickly and with equal like or sexuality if that's where the conversation goes.
Basically whatever he does to make it obvious to you that he likes you, you're going to need to do some of the same. Tell him flat out that you dig him and want to get to know him better. He'll definitely appreciate you being forward.
If you happen to find out through someone else that a Cancer man has a crush on you, by all means find a way to reach out to him. Get his number from that person and shoot him a text telling him you'd like to meet up.
Find ways to let him know that you're open to his gestures. This will make him feel good about his thoughts and about trying to pursue you more. This will open up the gate and allow him to walk through.
Be Romantic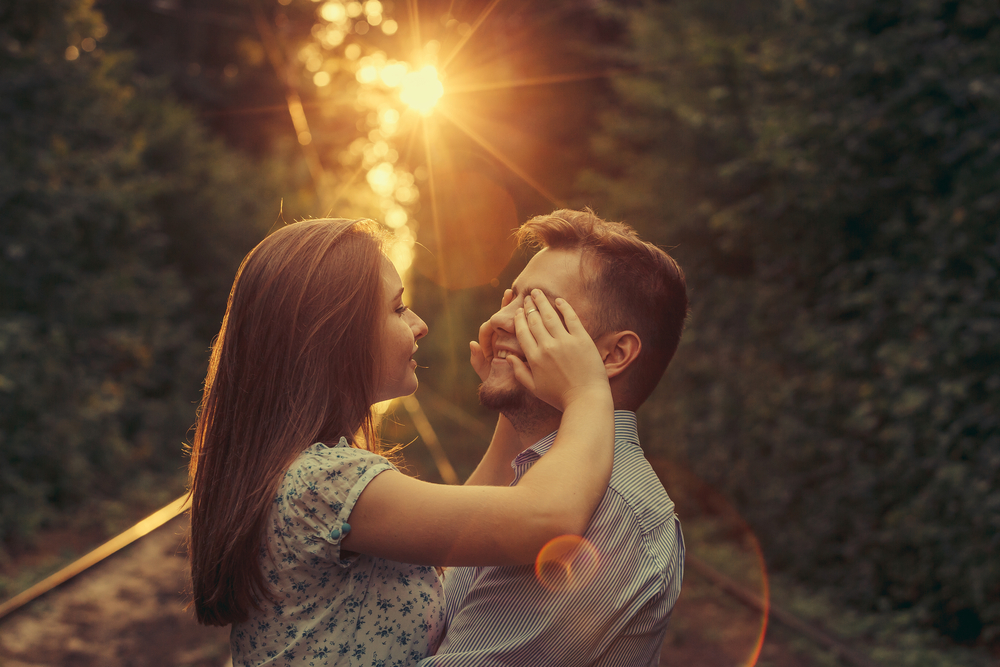 If you'd like to show your Cancer guy that you also like him, try romancing him. Write him some poetry, short stories, paint him something, or write him a song. Anything you can do to be sweet will win him over.
If he's already crushing on you then he's already ready to see where things can go. That's why you need to show him why he should continue pursuing you. Let him know that you're the right woman for him.
Be kind, considerate, help other people, return his calls promptly, text him back pretty quick after he texts you, when he wants to hang out, be available for him, and just be a woman he can see his future with.
The Cancer man is a family oriented type of guy. This is especially true when he gets of a certain age and wants to get married. He's also a great guy that will accept your children should you already have some.
Ultimately he's looking for his life partner and soul mate. Let him see that you're exactly that. Let him understand that his crush is very real and that you're exactly whom he is into.
You can send him small gifts as sweet gestures as well. Cards, food treats, or give offers to cook for him. Trust me when I tell you, a Cancer man LOVES a woman who can cook and actually wants to cook for him.
Don't Panic!
Whatever you do, don't panic when you find out that a Cancer man has a crush on you. It's really sweet and complimentary. It means you'll have someone who wants to take care of you.
Be confident, show him that you're the woman he thinks you are, and you can even implement some comedy. Make him laugh. Impress him with who you are. Always be YOU.
If he's already developing feelings for you then he sees qualities in you that he would love to get to know better. That's fantastic! Be totally honest with him at all times and don't ever try to hide things from him.
You can be forthcoming and let him know what you'd like to see happen between the two of you and how you'd like to go about it. He may want to take it slow and if he does, it's alright. Indulge him on this, it's healthier that way.
Be very clear in the beginning though that if you two date, you want exclusivity. If you don't he may try to cultivate some sort of "friends with benefits" relationship or will still continue to talk to other women.
Cancer man is a huge flirt and won't stop until he's fully committed to someone and even then sometimes he gets busted flirting when he probably shouldn't. It gives him a confidence booster.
If you like him as much as he likes you, you should be the one boosting his confidence! Compliment him and tell him how much you love the way he dresses, the way he talks, and how comfortable you feel around him.
Ask Him Questions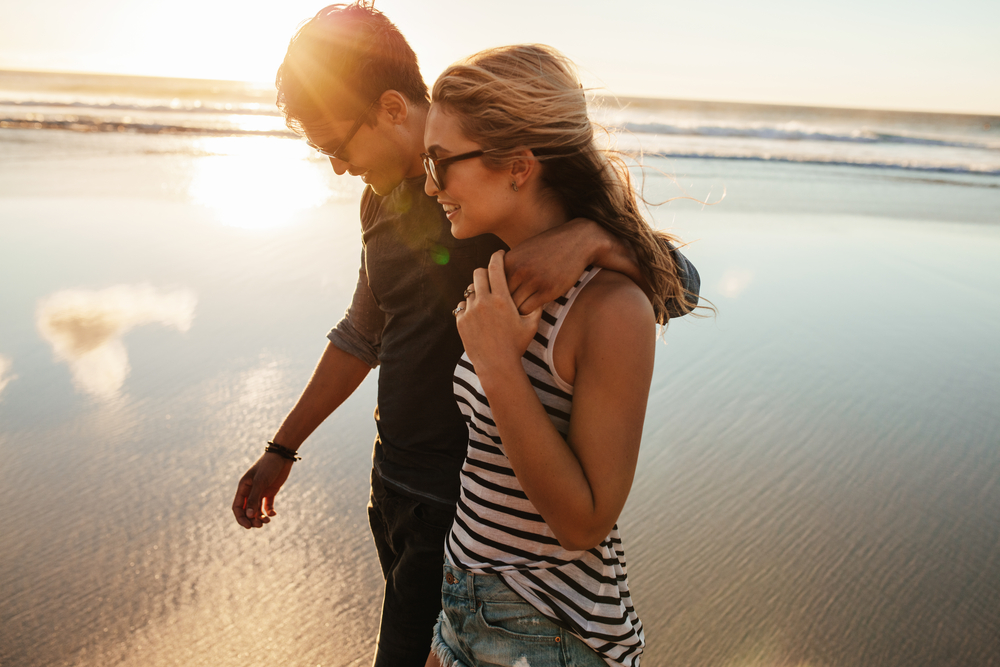 Always be sure you get to know your Cancer guy before you become more serious about him. In the beginning when there is a crush, ask him lots of questions about who he is, what his values are, and what he wants for his future.
This will help you to determine if he's someone you could see your future with or if maybe he's just someone you could temporarily spend your time with. You have to decide what you want from the Cancer man.
Get to know him, take your time, and don't dive into bed with him right away. If you do, he'll think you're alright and good to go for sex whenever and won't think that you want anything else from him.
Don't give him that impression. Show him what an amazing woman you are and the level of commitment you'd like to have with him when he's good and ready.
If you're ready to understand if a Cancer man has a crush on you, and if you want to catch him and keep him click here to learn more about Cancer Man Secrets. 
Share your story (or situation) with our community in the comment section below (don't worry, it's anonymous).
Wishing you all the luck of the universe
Your friend and Relationship Astrologer,
Anna Kovach
---
---
Similar reads