How Astrology Can Get A Cancer Man To Connect, Crave and Chase You (Even If He Is Cold, Distant And Unemotional)
It's awkward for me…
But while you read up this page off your device you're going to discover how to make any Cancer man CRAVE you with white-hot obsession…
Now I didn't always got it… as a bright Psychology student I used to foolishly think it's easy to understand how a man behaves in love.
But by now you have realized, a Cancer man can be so hot and cold. He can be Mr. Spock and Captain Kirk from Star Trek all in one moment… by and by leaving you confused…
… then one day I stumbled upon a little known secret to read a Cancer Man you love like an open book.
What I'm going to show you here isn't some randomly snapped, "Cancer Men Today, Or This Month" BS. You know they don't help, at least not in these matters.
I was skeptical about it too, but when I realized the power of Astrology I could see his deepest desires, things he wished I knew but would never tell me… and triggers for his love and devotion for me… ignoring those starving and perfect supermodels.
In a moment I'll reveal a roadmap to capture the Cancer's heart, to make him miss you… to be excited about you and to be delighted by your every smile, every move, every word, every breath like a puppy… thinking and fantasizing about you and only you with a deep sense of love and begging you to be his girlfriend forever and ever… and panic if you ever think of dumping him.
Is it REALLY true you can capture a Cancer's heart with Astrology, even if your signs seem incompatible?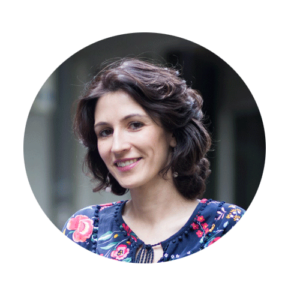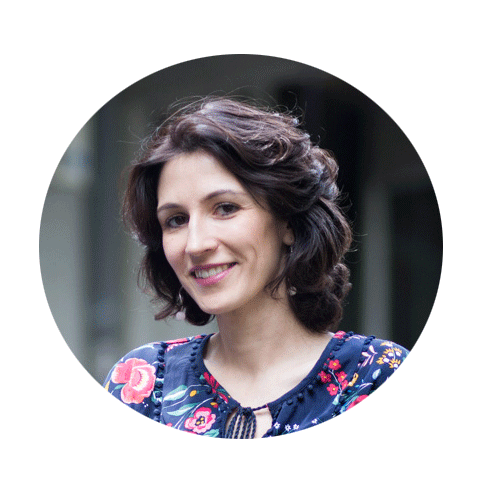 Hi, this is Anna Kovach, an Astrologer. And I didn't believe it either, until I saw his heart melt for me… weird, not too long ago I used to think he was nothing but a careless stone at heart.
You see, I understand why you're here. It could be that you love him but he doesn't get you, or you want him back or you just want to have more fun – sooner… in any case, you don't want to spend decades to attract him into your life… you want him now while you're young, beautiful and attractive.
Well, you have arrived at the most valuable website on the internet and as you scroll down here I'll give you a secret key to unlock his heart to desperately chase you and only you… and you'll soon see:
Cancer man in bed,
Sure signs a Cancer man is in love with you,
How to soar your compatibility with him,
His complete personality trait, including negative traits,
How to make him miss you,
How to know if a Cancer man likes you,
How to get his attention with texting,
How to keep him hooked in the long distance relationship,
How to get him back, no matter how 'hopeless' the situation seems,
Is he promiscuous OR loyal?
And so much more…
From An Unlucky Bridesmaid to Magically Attracting Love, Luck And Happiness
Let me tell you a strange story. Reading this can give you a realization that to attract him like a magnet you can easily tap into the magic held in stars.
See even though I'm an astrologer helping couples, single men and women… it wasn't always like that… not too long ago, I used to think horoscopes and zodiacs are nothing but nonsense.
But then I met "The One."
I'd always wished for a hot guy like Frank. And when I met him can you feel how amazing it all felt… can you feel it?
He was everything I could ask for, as a typical Taurus man he was charming, honest and tenacious. Sweet, strong and stable.
I got addicted to him.
Everything was going on great but then suddenly things crashed as if our love was nothing but a flash in pan… He started hiding things and showing me his dark side… and to make matters worse, I didn't know how to deal with him.
We used to talk till two in the morning but then he started responding with one-word replies, often hours later.
Of course, I was desperate to make it work, but it seemed the more I tried the worse it got because I had no idea what the heck was going on inside his mind… and why he was pulling away from me.
And Then One Day He Said, "GOOD-BYE" And Dumped Me Over The Phone!
By now I was devastated. I didn't get the chance to know why he's doing it…
I cried for days and then taking pity on me, my mom suggested I go to Romania. My family emigrated from there when I was a little girl.
I didn't want to leave because something was telling me that he's going to come back… he would call me and say how much he needs me.
Nothing happened.
Later I saw him with a hot woman. And then I realized I'm off his radar.
I'd no other option but to pack my bags and leave for Romania. I thought a vacation would help me move on…
I was about to discover a life changing thing.
My first stop was Otopeni, slightly north of Bucharest. And then Vernesti, where I'd to meet my aunt and then after a half and hour drive to Soresti to where she lived.
And even as I started to like the beautiful scenery my aunt asked if something is wrong with me. Surprised, I said no. At which point she gave me that knowing look and said, "Are you sure?"
My aunt had a radiant personality, she must have seen it written all over my face. And so I revealed everything about the break up.
And then she asked, "What sign is he?"
I wondered what's that got to do with him dumping me and as soon as I told her she had an even bigger smile on her face as if she just had a big 'aha moment.'
Then she revealed a few details about Frank's nature and me, how we were doomed to separate… I was confounded. Was she spying on me? I was puzzled the entire time.
Thing is my aunt was an ace astrologer. Astrology being a rage in Romania… TV, newspapers and magazines are packed with ads from psychics, astrologers and oracles etc.
She wasn't on TV or something but going by the standard of her home which was more like a castle I realized she was doing pretty well. Actually top honchos, politicians and celebrities would fly in from around the world to consult with her… she deeply understood Astrology and made best use of it – and soon you'd discover it too.
Of course, you must know the occurrences of the tides. The sun and the moon, even when they are millions of miles away from the earth, move HUNDEREDS OF BILLIONS OF TONS OF WATER so easily!
Our bodies are composed of 70% water and most importantly Cancer man is ruled by the Moon, by far. So if you don't understand this one influence you don't know anything about him.
What Do The Most Famous Scientists Like Galileo, Einstein and Carl Jung Have In Common?
All of them believed in Astrology.
Here's another proof, in 1960s Astrologers beat Psychologists hands down when it came to predicting case histories.
On top of that it recently came to light that the wife of President Ronald Reagan, one of the America's most famous presidents relied upon Astrology to guide her husband to great successes in the White House after the Iran-Contra fiasco in the mid-1980s. Remember, it was President Reagan who demolished the USSR and ended the long cold war without firing a single bullet.
Clearly intelligent, rich and successful people have always relied upon Astrology to cut to the chase and make right decisions confidently.
By now when we settled for refreshments in her kitchen, I'd a strange feeling that my aunt has something more up her sleeves.
And then she prepared a full Synastry report and I was blown away. It was like a tour inside Frank's mind and discovering the secrets nobody ever told me. If I'd grabbed this report earlier I would not have been dumped.
But what really puzzled me was how she did it, without meeting Frank. And she also showed me how my stars and my nature interact with his and resulted in all the confusion and frustration that exists today. Where was she all this time?
And then she showed how to make it HIS idea to come back.
A part of me was saying this is the way to go… go ahead now. This is what I needed… this magical wand has been imparted to me. I believe everything my aunt said… I really had no other option.
I left for home with full confidence because none, not even Frank, had what I had.
A complete understanding of his mind, and by now even if he was dating any supermodel, it wouldn't matter because I'd the key to unlock his heart.
And I was the only one who had it.
Going through all that I discovered about Frank I picked up the phone and dialed his number. And he picked up immediately… I knew what I had to do… we talked for over an hour or so. There was no pleading, no drama, no blackmailing… nothing of that sort… and soon he said he wanted to see me.
At that time, I didn't understand exactly why he suddenly changed in him but my aunt's advice was working.
And when we met again he gave me a tight hug, and for a moment I was in pure heaven. His favorite perfume sent me into a trance and I wanted him to hold me longer. And he did.
And by the time we finished he was clearly feeling guilty for breaking up like this. And he wanted "us" to come back.
I wanted to jump in excitement and sing but I controlled myself and said, "We'll see." Now he was crazy and he became desperate… It felt so good.
Long story short, he came back and I realized the power of what my aunt showed me.
By then I had a strong feeling to learn everything my aunt knew about Astrology and I went back. I'd many mentors along and that's how I got my vocation.
And soon I wanted marriage and I started following the roadmap to trigger the right feelings in HIM. As if I flipped the 'Love Switch' on… soon he went down on his one knee and proposed to marry me. I melted instantly.
Even after so many years of marriage, our love has grown deeper and deeper and Frank has always been beside me. A few days back he ordered thousands of flowers for me and there was no place to step on in our house… yet the blissful romance seems to have just started to bloom…
… Even though I'm far from perfect… but he makes me feel way beyond "perfect." He couldn't keep his hands off of me and makes so much love that I could never have imagined how an unlucky bridesmaid could have received so much love, attention, and devotion from a hot man like Frank.
And by now if you are thinking how could you tap into the magic of Astrology in making him crave you and chase you… no matter how hopeless your situation seems… then I want to give you this secret weapon today…
How To Make Yourself Irresistible To Any Cancer Man
Imagine his mind as a maze and when you crack the code and reach the centre you can have his heart. But it's not so easy.
You've to solve his puzzling signals, survive many pits, swamps and traps… mood swings, mind games and other cunning women seeking his attention.
And the bad news, the moment you take a wrong turn you are out of the game, with very bleak chances of ever making it back.
Now what if you have a roadmap and the keys to his heart, everything done for you to get him… This roadmap will save you from all the pits, swamps and traps… would you like to have it?
Here's what I mean, a few years back I did something like this and it was an instant success. Countless women (and men) wrote thank you letters for attracting their men and saving their relationships. And at that time, I received desperate requests to do something similar with Cancer men.
You know, Cancer men can be very confusing and I started to work on them. I locked myself in my office and researched through all of my notes, clients and books.
And then I started to see patterns similar to all Cancer men which makes them special… and if you're interested in a Cancer man then it's crucial for you to realize that your Cancer man has certain special needs that even he himself may not be aware of but he needs them badly.
If you could understand these things then he'll instantly become obsessed with you because you are going to be the only one who knows them…
And that's when I prepared the roadmap with all the secrets to capture his heart…
Introducing "Cancer Man Secrets"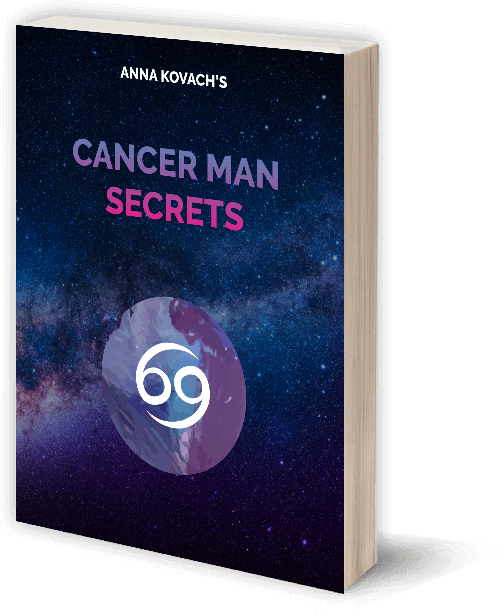 DISCLAIMER: Cancer Man Secrets is a digital product. The image above is for visualization purposes only.
Cancer Man Secrets is a step-by-step guide to trigger the most primal and powerful obsession to earn your love.
These secrets derived from extensive research of Astrology and Psychology are designed to make him chase you…
… He will want to kiss you, love you, to have sex with you all day and night long… so much so that he hates to keep his hands off of you even for a moment.
And when you allow, he proves his undying devotion to you and only you lasting a lifetime…
But before I reveal more about the guide and its immense power you've to promise me something.
I hope by now you've realized what I mean… see this powerful guide must not be used for unethical means. Or to attract a committed Cancer man or in a way that harms anyone, with that word of advice off my chest…
…Here's what women say about my astrological advice